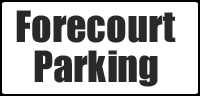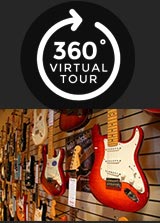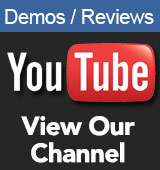 Opening Times
Mon/ Fri/ Sat
9.00am - 5.30pm


Tue/ Wed/ Thur
9.00am - 8.00pm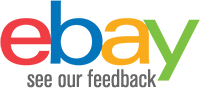 Contact Us
Sales

01772 722468

Email:

sales@achamilton.co.uk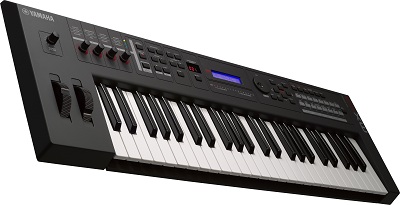 Yamaha MX49
£419.00 RRP £473
Available to Order
Estimated delivery Call 01772 722468 for confirmation
Example Deposit: £41.90
Below are example finance options available for you. The deposit amount is adjustable at checkout to suit you.
12 Months at 9.9% APR - £33.06 P/M
24 Months 15.9% APR - £18.25 P/M
36 Months 15.9% APR - £13.04 P/M
Affordable and professional, 2 words not normally associated for a single instrument but the Yamaha MX49 sets a new standard of value and quality. Whether wanting a full sound for live use or for those wanting to create full studio quality productions, the feature set of the MX49 synthesizer covers every situation.
Yamaha have taken over 1000 sounds from the professional quality Motif XS workstation and combined the powerful sound source with VCM effects processing. The result is a rich and powerful sound source that will cut through live on stage as well as in the studio. VCM effects replicate classic processing right down to circuit level for truly authentic replcation of effects from the past right up to todays weird and wonderful effects.
Sounds can be used as individual voices or split and layered with drums and sounds for full on performance. Up to 16 parts can be setup and when using the Yamaha MX49 in a gigging situation, the sound does not cutoff when switching between parts.
Integration of a synth and computer DAW system has never been easier. Connect the USB socket of the MX49 to the computer and this verstaile synth becomes a 2in / 2out audio interface for your computer. All sound is recorded digitally down the USB cable straight to the computer for superior quality recordings without the need for analogue audio cables and external interfaces which can add noise to your recordings.
To make sure users can take full potential of the Yamaha MX49 DAW capabilities, Yamaha have included a free version of Cubase AI along with 2 VST instruments - Steingberg Prologue and Yamaha YC-3B organ. Cubase Ai allows upto 48 audio tracks and 64 MIDI tracks with professional editing, effects and more, all for free. The 2 bonus VST instruments will allow users not only to get some incredible sounds from the computer but will also allow users totake advantage of the MX49 controller cpabilities. The MX49 comes pre-loaded with template files for a whole bunch of popular VST's but its versatilesystem allows it to work with almost and VST you wish. Favourite settings can also be saved within the instrument for easy recall when required. A bonus AI knob will offer instant control of the feature the mouse if hovering over so if you sih to have dial control over a filter or volume, simply hover the mouse over the top and the AI knob will take on that control instantly.
Sleek looks, a great operational flow and superior sound quality are the make-up for the Yamaha MX49 synth. Everything that a synth needs has been included and there is even an aux in mini-jack on the rear panel for connecting audio from phones/ external audio devices. It is a truly flexible instrument for the enthusiast.
Main Product Features:
49 Touch Sensitive Keys
Over 1000 sounds from the MOTIF XS
Equipped with VCM effects
Split /Layer Performance Mode
16-Part Multi timbral and 128-note polyphony
Extensive Hands-On controls for VSTs and DAWs
Bi-directional USB Audio/MIDI interfacing
A complete suite of music production software included
A lightweight design with a quality Yamaha keyboard
Dimensions: 830 x 91 x 298 (mm)
Weight: 3.5Kg