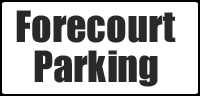 Opening Times
Mon - Sat
9.00am - 5.30pm


Contact Us
Sales:

01772 722468

Email:

sales@achamilton.co.uk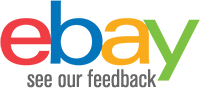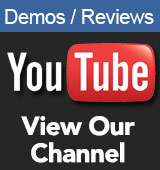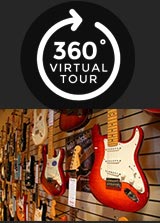 New Releases
Delivery of Goods
Most orders will be dispatched via our selected courier service. We will aim to deliver goods ordered by the customer on a next day, 24hr basis. Delays may sometimes be incurred as a result of:
Busy periods
Delays via couriers
Orders being placed late in the day
Out of stock goods which require specially ordering
large items that require specialist delivery
Non-mainland UK areas or far reach areas i,e, shetlands, Ireland etc.
Weather or other issues un-controllable such as the COVID-19 pandemic etc.
If we do not get goods out for next day delivery they will be issued the next day again on a next day delivery basis. We can only apologise if the courier fails to do their part but if any problems do arise then we encourage all customers to call us directly on 01772 722516 to resolve any issues as soon as is possible. If we encounter any delays ourselves we will contact you directly and discuss options and details with you to satisfy the order as quickly as possible.
Delivery Fees
Mainland UK
We operate a simple delivery fee policy. Items over the value of £100 will be dispatched for no shipping cost. All items under £100 will incur a basic £5.99 shipping cost. This covers most items but prices will vary when it comes to none mainland UK areas.
Areas Outside of Mainland UK
Products ordered for delivery outside of mainland UK areas will be subject to further delivery fees. Areas include the likes of:
Ireland
Isle OF Man
Scottish Highlands
Scottish Islands
Isle of Wight
Channel Islands
Delivery fees are calculated based on product size and location. Please do contact our support team on 01772 722468 fir further questions and accurate pricing.
Goods Damaged On Delivery
If you receive a parcel from the courier which has clearly been damaged it is very important you ask the delivery driver to mark the items as damaged on delivery. You should contact us straight away either via phone on 01772 722468 or via email to sales@achamilton.co.uk. it would be very helpful if you are able to accompany any emails with images of the damage. We will then proceed as required to confirm condition of the products themselves and organise any rectifications as necessary. It is our aim to ensure you get the swiftest response and to rectify any problems for our customers as soon as is possible.
Acoustic Pianos and Items Too Large For Courier
Some products such as acoustic pianos are simply to big and heavy for our couriers. These products will be delivered on a custom basis and dealt with individually based on locality, size and weight and circumstance.
Where an acoustic piano is to be delivered out of our local region, we will use a specialist piano mover to deliver the instrument to a ground floor location at the given delivery address. The specialist movers are equipped to handle and deal with these instruments so your instrument is delivered in the best possible condition and in a safe manor. Dates and times will be given to ensure a convenient delivery for you.