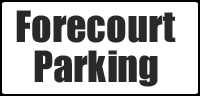 Opening Times
Mon - Sat
9.00am - 5.30pm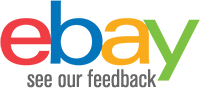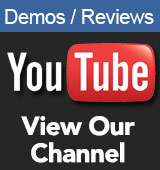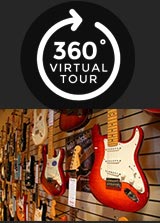 **We are here for online sales and product support - just call 01772 722468**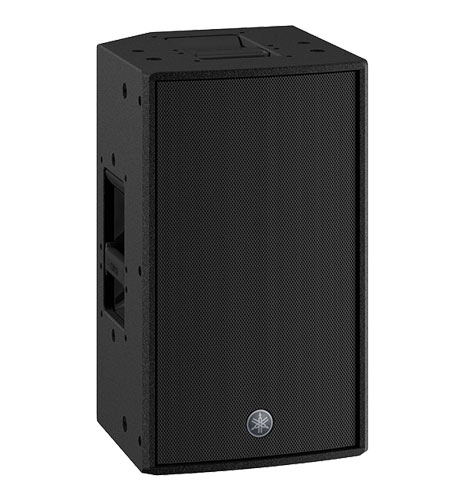 Yamaha DZR10 10" 2000w Powered Speaker
£915.00 RRP £1149
Out of Stock
Available to Order Estimated delivery Call 01772 722468
If your looking for a professional sound, incredible audio power and advanced sound control, then the Yamaha DZR10 is the speaker for you. Yamaha have developed enhanced sound technologies and incorporated it into the DZR range of powered speakers creating an amplified speaker that is powerful yet offers top class sound quality.
DZR10 features include:
2 Way bi-amplified speaker with 2"Hf and 10"LF
Up to 137db SPL with dynamic output of 2000 watts from a Class D amp
96kHz DSP and FIR-X filter for true high-resolution sound with super low latency
Built-in LCD Display
Access to DSP processing for Parametric EQ, Delays, Routing etc
USB port for system data backup and file transfer
Extended 7 Year warranty
Huge 2000w Class-D Amplifier
The DZR10 weighs only 17.9kg yet still packs a phenomenal 2000w (dynamic rating) power amplifier system. This bi-amp system belts out 1000w for bass and 1000w for high frequencies. The amplifier was custom designed for worry free continuous use, and special consideration given to get maximum sound potential from the speakers and cabinet design.
LCD Display And DSP Processing
The DZR speakers incorporate a nice LCD screen on the rear panel of the speaker. The screen opens up access to a range of powerful and useful functions for optimizing your system setup and sound. There is access to functions such as speaker delay, parametric EQ system and routing controls. You can store up to 8 of your own user settings or select from the many supplied presets to take full advantage of the sound capabilities. It is then possible to transfer your settings and back them up to USB drive via the in-built USB port.
Advanced FIR-X Linear Phase Filters
Yamaha's FIR-X tuning has been advanced further with a newly developed system. This genius and intelligent system takes control of phasing issues, minimizing phase distortion to produce an incredibly smooth frequency response and stunning sound quality.
D-Contour Multi-Band Compressor
D-Contour is an intelligent system in the DZR10 speaker to ensure nothing but the best possible sound. Effectively it is a clever multi-band compressor system that monitors all the frequencies playing through the speaker and ensuring the EQ system remains optimized for the given frequencies. It ensures your sound is kept crystal clear no matter what volumes you are pumping through he speakers.
There are different settings for the D-Contour to ensure optimum sound from the DZR10. FOH/MAIN mode has adjustments to make sure the bass is optimized for use when the DZR is used as a main speaker on a speaker stand or when suspended. The MONITOR mode makes sure the clarity of the sound is preserved when the speaker is set at an angle on the floor. Bass frequencies are rolled off and smoother frequencies for the mid and upper regions are applied for clear monitoring on stage.
Yamaha DZR10 7 Year Extended Warranty - Peace Of Mind Guarantee
For absolute peace of mind the DZR10 powered speaker comes with a 7 year warranty! This is by far the biggest peace of mind you can ever get from purchasing a product which will generally work pretty hard all its life. If any point your DZR10 speaker encounters a problem, you can contact us and we take care of your warranty alongside Yamaha to make things as easy and seamless as possible. Of course, we do not expect any issues with the DZR10 so you will probably never need your warranty!
DZR10 Technical Specifications
Speaker Type: 2 Way powered, bi-smplified system with bass reflex
Frequency Range: 44Hz - 20kHz
Coverage Area: H90 x V60 degrees (Rotatable)
Bass Speaker: 10" Cone, 3" Voice Coil, Neodymium magnet
HF Speaker: 2" Voice Coil, 1" Throat Compression Driver, Titanium diaphragm, Neodymium magnet
Crossover: 1.8kHz (FIR-X)
Max. Output Level: 137db SPL
AD/ DA Conversion: 96kHz
Power Rating: Dynamic power (2000W (LF:1000W, MF/HF: 1000W) ), Contiuous - 1300W (LF: 920W, MF/HF: 380W)
Connectors:
Analog IN: Combo x2, Line level (Maximum +24dBu), Input impedance 20kΩ
Analog OUT: XLR3-32 x2
CH1: THRU (fix)
CH2: THRU or DSP OUT USB: To device for data storage and transfer
Handles: Aluminium die-cast, Top x1, Side x1
Dimensions: (W x H x D) 315 mm (12.4") x 537 mm (21.1") (with rubber feet) x 345 mm (13.6")
Weight: 17.9Kg (39.5lbs)
Pole Socket: Φ35 mm x2 (0 or -7 deg)