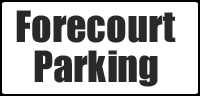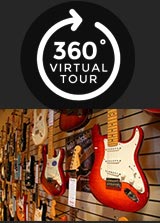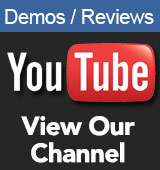 Opening Times
Mon/ Fri/ Sat
9.00am - 5.30pm


Tue/ Wed/ Thur
9.00am - 8.00pm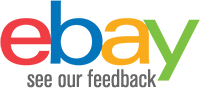 Contact Us
Sales

01772 722468

Email:

sales@achamilton.co.uk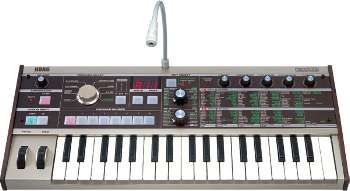 Korg MicroKorg
£329.00 RRP £394
Available to Order
Estimated delivery Call 01772 722468 for confirmation
Example Deposit: £32.90
Below are example finance options available for you. The deposit amount is adjustable at checkout to suit you.
12 Months at 9.9% APR - £25.95 P/M
24 Months 9.9% APR - £13.59 P/M
36 Months 9.9% APR - £9.48 P/M
Tiny keys, huge power
The Korg Microkorg is a powerful 37 mini key synthesizer using some of Korgs top sound technology and also hosts an 8-band vocoder with many advanced features. You can capture and freeze the formants of your voice, and then play it across the keyboard, or shift the formant frequency to make your voice sound male, female, like a child or just plain wacky! Best of all, the microkorg comes with its own microphone so you can start having fun right away.
Read the Guardians write up on the Korg Microkorg! - http://www.guardian.co.uk/music/2009/apr/06/microkorg-keyboard
Korg Microkorg Specification:
Sound Generation Method: analogue Modeling Synthesis System > >
Multi Timbral=2 (max, Split/Dual Mode)
Voices=4 voices
Sound Source=2 Oscillator + Noise Generator, Multi Mode Filter(-24dB/octLPF,-12dB/oct LPF/BPF/HPF), EG×2, LFO×2, Virtual Patch×4 ?Voices=4 voices ?Sound Source=1 Oscillator +Noise Generator, EG×2, LFO×2, 8 Channels vocoder, level and pan of each channel can be edited, Formant Shift function
Programs: 128 programs
Effects: Modulation effects (3 types), Delay (3 types), Equalizer
Arpeggiator: 6 types
Keyboards: 37 Keys (mini-keyboard, keyboard has velocity)
Inputs: AUDIO IN 1,2, Level switch LINE/MIC, [AUDIO IN 1, 2 (LINE) ], [AUDIO IN 2 (MIC)]
Outputs: L/MONO, R, Headphones
MIDI: IN, OUT, THRU
Display: 3 characters×1 line with 8 segment LED
Power Supply: DC 9 V (AC adapter), or six AA alkaline batteries (sold separately)
Power Consumption: 6.4 W (MAX)
Dimensions: 524(W)x232(D)x70(H)mm/20.63"(W)x9.13"(D)x2.76"(H)

Weight: 2.2 kg/4.85 lbs. (without batteries and included mic)
Powerful Arpeggiator
To help boost your performance the Microkorg includes a powerful arpeggiator. Six types of arpeggio patterns (UP, DOWN, ALT1/2, Random, Trigger) are built in, with control over tempo, gate time, swing, and up to a 4-octave range. You can turn individual steps on or off within a pattern, providing the feel and functionality of a step sequencer.
Great Effects Section
The microkorg incorporates a high quality effects section including delays, flanger, chorus and more. Delays can be synchronized with the arpeggiator for powerful effects control.