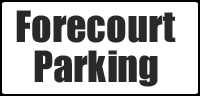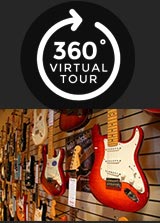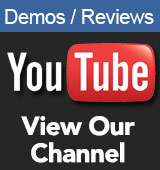 Opening Times
Mon/ Fri/ Sat
9.00am - 5.30pm


Tue/ Wed/ Thur
9.00am - 8.00pm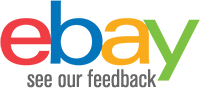 Contact Us
Sales

01772 722468

Email:

sales@achamilton.co.uk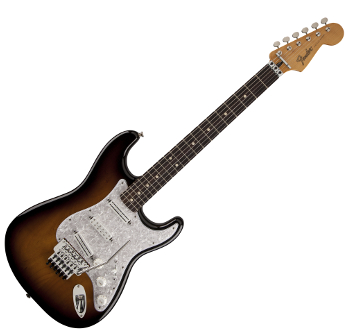 Fender Dave Murray Stratocaster
£815.00 RRP £829.00
Available to Order
Estimated delivery Call 01772 722468 for confirmation
Example Deposit: £81.50
Below are example finance options available for you. The deposit amount is adjustable at checkout to suit you.
12 Months at 9.9% APR - £64.30 P/M
24 Months 9.9% APR - £33.67 P/M
36 Months 9.9% APR - £23.48 P/M
Fender Dave Murray Stratocaster
Construction
The Guitar is made up of an Alder Body for that classic stratocaster weight and feel, a maple neck with a rosewood fretboard. What different the construction of this strat from the rest is a compound radius fretboard which is designed so that as the natural angle of your hand changes in its orientation to the fretboard as you move it further away or closer to your body.
Hardware
The guitar comes fitted with a Floyd Rose original double locking 2 point tremolo which is fantastic for tuning stability and also allows you to slacken and tighten the strings to achieve out of this world and crazy sounds such as dive bombs without worrying about your guitar going massively out of tune. It also has two tone controls for just the neck and the middle pickups to allow you to shape your tone on the middle position more yet keeping the bridge pickup to that classic iron maiden sound.
Pickups
In the neck and bridge the guitar has Seymour Duncan Hot-rails pickups which give you a huge humbucking sound in the size of a single coil, with their massive output you will be able to handle any amount of gain you could need. In the middle position you have a Seymour Duncan JB Jr which is a compact version of the classic Seymour Duncan JB pickup but scaled sown into a single coil size this allows you to have a variety of tones as its out put is considerably lower than the hot rails and handles blues and jazz really well.