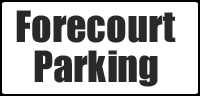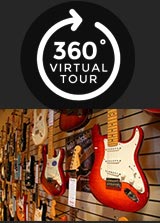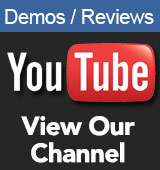 Opening Times
Mon/ Fri/ Sat
9.00am - 5.30pm


Tue/ Wed/ Thur
9.00am - 8.00pm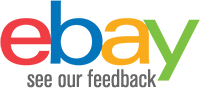 Contact Us
Sales

01772 722468

Email:

sales@achamilton.co.uk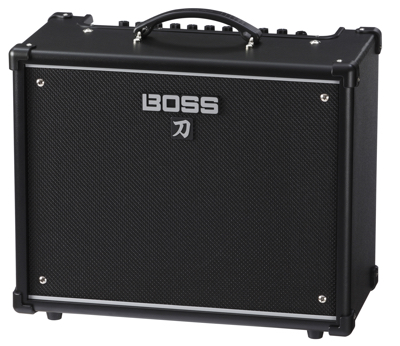 Boss Katana-50 Guitar Amplifier
£199.00 RRP £219.00
1 In Stock
BOSS Katana-50 Guitar Amplifier
What BOSS Have To Say:
Katana-the traditional sword carried by the historic samurai of Japan-is a symbol of honor, precision, and artistry in Japanese culture. Adopting the majestic sword's name with pride, the Katana series presents guitar amplifiers with smooth, cutting tones honed by generations of dedication and expertise. Born of the development process behind the acclaimed Waza amplifier, these innovative amps embody BOSS's determined pursuit of the ultimate rock sound. Featuring proprietary circuit designs and meticulous tuning, the Katana series combines traditional craftsmanship and breakthrough functions to produce true next-generation rock amplifiers.
Main Features:
Stage-ready 50-watt combo amp with a custom 12-inch speaker
Five unique amp characters: Clean, Crunch, Lead, Brown (derived from the Waza amp), and Acoustic (for acoustic-electric guitars)
Choose from 55 customizable effects with BOSS Tone Studio editor software
Store 15 different effects on board, with three effects available simultaneously
Dedicated gain, EQ, and effects controls for adjusting sounds quickly
Two memories for storing and recalling all amp and effect settings
Power Control for achieving cranked-amp tone and dynamic response at low volumes
Built-in tilt stand for optimal monitoring and sound projection
Pro setups available at BOSS Tone Central

Stage, Studio or Bedroom
With 50w of power paired with a 12" custom design speaker this amplifier can handle stages and venues with ease, allowing you to play live with ease and no worries about cutting through the mix and being heard. Not only is it gig-worthy but also bedroom friendly with its built in Power Attenuator you can drop down from the massive 50w to a mere 0.5w allowing you to push your amp right in your own bedroom to get the sparkling valve tones. Not only is this good for the bedroom player but ideal for home studios whether your mic'ing the amp up but don't want to annoy the neighbours or plugging direct to your computer via USB or the REC-OUT into an interface this amp really does tick all the boxes when it comes to practicality!

Tones
The Katana range boasts masses of tones with 5 variable amp models from acoustic simulation, clean and crush to the legendary Brown Sound. The custom 12-inch speaker is driven by a special method developed for the flagship Waza amp that optimizes the speaker and cabinet character. These give you huge amounts of tone variation whether your playing some smooth Jazz, Funk or shedding to your hearts content this amp really shines in all aspects and styles. With the option to store 15 on board effects, and 55 customisable effects connected to the BOSS Tone Studio editor software you will be split for choice! Not only can you store and save Effects but there are 2 sections to save both your effects and tones to recall them easily which is fantastic for live situations.

BOSS Tone Central
At the BOSS Tone Central website, you'll find numerous free amp and effects setups for the Katana series. Created by pro guitarists, these setups provide ready-to-play sounds for various music styles, and also make great starting points for building your own sounds. They load into the memories in a Katana amp via the BOSS Tone Studio editor software, which is also available at the site. In addition to Katana effects selection and customization, BOSS Tone Studio gives you a convenient way to organize all your Katana setups for different gigs, recordings, and practice sessions.
BOSS KATANA-50 Guitar Amplifier
Rated Power Output: 50W

Nominal Input Level

INPUT: -10 dBu (1 M ohm)
AUX IN: -10 dBu
Speaker: 30 cm (12 inches) x1

Controls

POWER switch
MASTER knob
POWER CONTROL switch (STANDBY, 0.5 W, 25 W, 50 W)
AMP TYPE switch (ACOUSTIC, CLEAN, CRUNCH, LEAD, BROWN)
GAIN knob
VOLUME knob

EQUALIZER

BASS knob
MIDDLE knob
TREBLE knob

MULTI EFFECT

BOOSTER/MOD button
DELAY/FX button
REVERB button
TAP button
BOOSTER/MOD knob
DELAY/FX knob
REVERB knob

TONE SETTING

CH1 button
CH2 button
PANEL button

Indicators

BOOSTER/MOD
DELAY/FX
REVERB
TAP
CH1
CH2
PANEL

Connectors

INPUT jack: 1/4-inch phone type
AUX IN jack: Stereo miniature phone type
REC OUT/PHONES jack: Stereo 1/4-inch phone type
EXP PEDAL/CTL CH1/CH2 jack: 1/4-inch TRS phone type
USB port: USB B type
AC IN jack
Power Consumption: 47W

Dimensions

MM:470 (W) x 238 (D) x 398 (H)
Inches:18-9/16 (W) x 9-3/8 (D) x 15-11/16 (H)

Weight

11.6 kg
25 lbs 10 oz

Accessories

Owner's manual
Power cord

Options (sold separately)

Footswitch: BOSS FS-5L
Expression pedal: Roland EV-5, BOSS FV-500L, BOSS FV-500H
0dBu=0.775 Vrms
BOSS Katana Videos