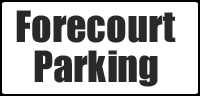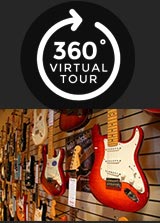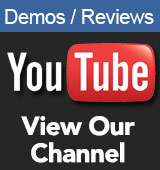 Opening Times
Mon/ Fri/ Sat
9.00am - 5.30pm


Tue/ Wed/ Thur
9.00am - 8.00pm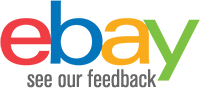 Contact Us
Sales

01772 722468

Email:

sales@achamilton.co.uk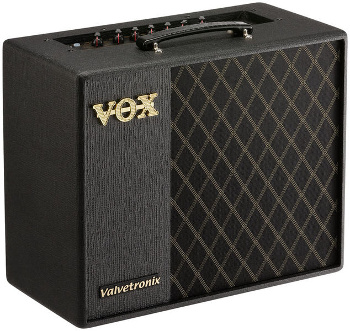 Vox VT40X
£199.00 RRP £279
2 In Stock
Vox VT40X Guitar Amplifier Features
The VT40X features a brand new modeling engine and sounds even better than ever! By using VET (Virtual Element Technology), VTX amplifiers produce the most accurate and realistic amplifier sounds to date. These new amplifiers also feature a multi-stage Valvetronix tube preamp, This preamp design incorporates authentic analog circuitry to achieve the subtle tonal adjustments and capture the nuances that are distinctive of vacuum tube amps. In addition to this clever circuitry, VTX amplifiers feature a tightly sealed cabinet and a proprietary bass-reflex designed to deliver stunning resonance. Go beyond the realm of previous modeling amps with the new VOX Tone Room editing software that lets you customize the existing amps and effects yourself, or create your own. (More about VET and Tome Room Below).
VET (Virtual Elements Technology)
Rather than merely modeling the output sound of the original amp, VET (Virtual Elements Technology) allows modeling down to the level of components and circuits. VET perfectly reproduces the characteristics of the original amp in the truest sense.
Tone Room editor/librarian lets you customize the amps and effects
This software lets you customise parameters in such detail that its almost like creating your own musical instrument. Once youve made your dream sound a reality, you can store up to three amps/effects that youve customised within the amp. Additional amps and effects uploaded by VT20X/VT40X/VT100X users around the world can also be downloaded via Tone Room. In addition to versions for Windows and Mac, Tone Room is also available in iOS, letting you edit on nearly any device.
Vox VT40X Guitar Amplifier Specifications
Power Amplifier Output: 40W RMS @5 ohms
Amp Models: Deluxe Clean, Tweed 4x10, Vox AC30, Boutique OD, Vox AC30TB, Brit 800, BRIT OR MKII, Double Rec, Boutique Clean, Brit 1959, Boutique Metal
Effects: 4 Types (12 Variations)
Noise Reduction: 1
Programs: 33/60 (when using Tone Room - Editor/Librarian software)
User Programs: 8 (2 banks x 4 channels)
Speaker: 10" 5 ohms
Inputs / Outputs: INPUT jack, AUX IN jack, Headphone jack, FOOT SW jack, USB (Type B) mini port
Signal Processing: A/D conversion: 24-bit, D/A conversion: 24-bit
Power Supply: VT20X: AC adapter (DC 19 V)
Current Consumption: 3.42 A
Dimensions (W x D x H): 462 x 225 x 404 / 18.19" x 15.91" x 13.66"
Weight: 9.5 kg / 20.94 lbs.
Accessories (sold separately): VOX VFS2 footswitch, VOX VFS5 footswitch