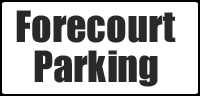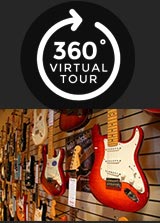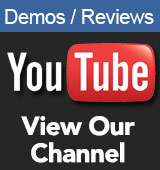 Opening Times
Mon - Sat
9.00am - 5.30pm


Exceptions
Closed 25th/ 26th Dec
Closed 1st Jan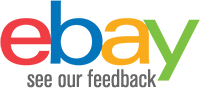 Contact Us
Sales

01772 722468

Email:

sales@achamilton.co.uk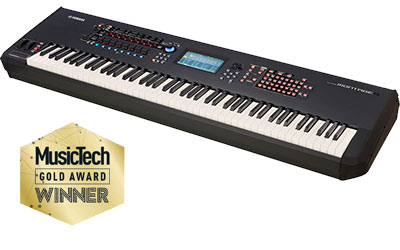 Yamaha Montage 8 Ex-Demo
Montage 8 Ex-Demo Details
Our Montage 8 is showroom condition and ready to go to its new owner. It is superb condition with full 2 years warranty with software etc as a new product would be. It also has the latest Montage firmware and Bosendorfer Imperial Grand Pianos plus more with our free software on USB. Why pay full price when you can have a great fully warrantied Montage for much less!
Montage 8 now also ships with V3 software with new added features including a pattern sequencer, new effects, new performances and more!
Montage 8 Main Features:
88 Note Graded Hammer Action Keyboard
Large colour LCD touch screen display
Super Knob - control multiple parameters with one twist of the dial
Smooth Sound Switching (SSS) - Change sounds without glitches or abrupt sound cutoff
Motion Control System - Automate sound parameters
FM-X true FM engine with Xtended features
2 Year manufacture warranty
If your looking for a Montage 8 then you most likely know why your looking for it. It is the ultimate, top of the line synthesizer with real-time sound control un-matched by competing products. Masses of specified parameters can all be controlled at once by the 'Super Knob' controller dial. The large colour touch screen interface offers clear operation and gives access to in-depth sound editing features. The graphical interface is also rather pretty making use of the routing, advanced features, sound editing, library controls, in-built effects system and more, an absolute breeze.
Specifications:
Size/Weight
Dimensions: 1450mm x 160mm x 470mm (W x H x D)
Weight: 29kg
Keyboard Interface
Keys: 88 Note Graded Hammer
Features: Touch Sensitivity and Aftertouch
Tone Generation
Tone Generator: Motion Control Synthesis Engine - AWM2: 8 elements, FM-X: 8 Operator, 88 Algorithms
Polyphony: AWM2: 128 Notes, FM-X: 128 notes
Multi-Timbral Parts: 16 Parts (internal), Audio Input Parts (A/D, USB): 1 Stereo part
Wave: Preset 5.67Gb, User: 1.75Gb
Performance: Approx 1,900
Filter: 18 types
Effects System: Reverb x 12 types, Variation x 76 types, Insertion (A/B) x 76 types, Master Effects x 15 types
Sequencer
Note Capacity: Approx 130,000 notes
Note Resolution: 480 TPQN
Tempo: 5-300 bpm
Performance Recorder: Songs - 64 Songs
Performance Recorder: Tracks - 16 Tracks, Tempo Track, Scene Track
Performance Recorder: Recording Type - Realtime Replace, Realtime Overdub, Realtime Punch In/Out
Sequence Format: Montage Original, SMF formats 0, 1
Arpeggio Parts: 8 Simultaneous (max)
Arpeggio Preset: Approx. 10,000 types
Arpeggios User Slots: 256 Types
Motion Sequencer Lane: 8+ 1 lane
Others
Live Sets: Preset - 128, User - 2048
Controllers: Master Volume, AD Input Gain Knob, Pitch Bend Wheel, Modulation Wheel, Ribbon Controller, Control Sliders x 8, Knobs x 8, Super Knob, Data Dial
Display: 7" TFT Touch Screen
Connectors: USB to Device, USB to Host, MIDI In / Out / Thru, Foot Controller 1/2, FootSwitch: Assignable/ sustain, Output: Balanced L Mono/ R on 6.3mm TRS jacks, Assignable Output: Balanced L Mono/ R 6.3mm TRS Jacks, H/Phones: 6.3mm stereo TRS jack, A/D Input: 6.3mm standard phone jacks