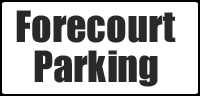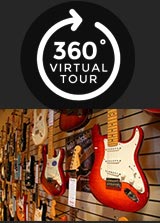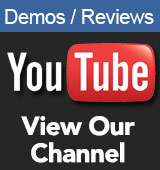 Opening Times
Mon/ Fri/ Sat
9.00am - 5.30pm


Tue/ Wed/ Thur
9.00am - 8.00pm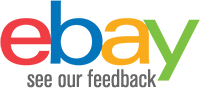 Contact Us
Sales

01772 722468

Email:

sales@achamilton.co.uk
Current Model
Roland TD-30K V Drum Kit
This instrument is discontinued
Roland TD-30K - THE DAWN OF SUPERNATURAL-POWERED V-DRUMS PLAY, FEEL, BELIEVE!
Roland TD-30K -THE ARTIST COLLECTION UNIQUE TURBOSTICK
The Artist Collection is A&C Hamiltons exclusive debut into custom Artist and Song specific drum patches for use with the SuperNATURAL TD-25 and TD-30 V-Drums modules. Presenting incredibly realistic drum sounds for all of your favourite play-along tracks and artists. This A&C Hamilton exclusive product comes FREE with the purchase of any TD-25 or TD-30 V-Drums kit. The Artist Collection comes pre-loaded onto one of our unique USB Turbosticks that is easily assignable to any spare User Kit on your Roland TD-25 or TD-30 module. From Artists such as Clean Bandit and You Me At Six; all the way to ABBA and Metallica; and many more! For more information on this unique product, check out our demo videos for The Artist Collection in our Videos tab or call us today and speak to our Drum Specialist.

INTRODUCING THE TD-30K
Roland introduce the new TD-30K V-Drums kit with huge enhancements in physical and sound technology producing a drum kit that works as well on stage as it does in the recording studio. With the all new SuperNATURAL sampling technology, the TD-30 Module is the first in Rolands V-Drums range to feature this outstanding advance in modern day electronic sampling. Presented with Rolands top of the range mesh pads, multi-triggering cymbal pads and solid MDS-12V drum stand, the TD-30K provides a firm footprint in the professional range of V-Drums - second only - to the phenomenal TD30 KV. An incredible musical instrument that will follow your creativity as far as you go.
Roland TD-30K - WHAT ROLAND HAVE TO SAY...
"For over a decade, Rolands revolutionary V-Drums have lead the industry in expressive sound quality and incredible playability. With the introduction of the SuperNATURAL-powered TD-30K V-Pro Series, the electronic drum set reaches a new pinnacle in drumming performance. SuperNATURAL sounds with Behaviour Modeling, along with advanced sensing technology, provides a new level of expressive sound quality and playability, resulting in an instrument that reacts and responds to all the subtleties, nuances, and dynamics of a drummers technique. In addition, USB audio-playback functionality has been added to expand the performance palette. For the stage or for professional recording, the new V-Pro is truly a complete and natural drumming experience." - Roland UK

Roland TD-30K - SuperNATURAL MODULE
The TD-30K makes use of SuperNATURAL sampling technology which was first found in Rolands V-Piano range, offering extremely realistic sounds and performance in digital musical instruments. The TD-30 module is the first in the V-Drums range to use this new technology which now sets a new standard in drum sound performance. SuperNATURAL takes TD-30 V-Drums to a new level of sound quality with huge control capabilities - from rim shots, rolls, flams, even ghost notes on the snare to dramatic crash hits and sustained cymbal swells. every sound is detailed, real and smooth. Even spatial depth has been accommodated with a dedicated Ambience fader that gives you immediate control over lush room ambience and overhead-microphone simulation.
With individually dedicated inputs for each pad, the TD-30 Module allows for kit expansion with additional inputs for more cymbals or an extra snare, - for example - all of which have group separated 6.3mm jack direct outputs for multi-track recordings at ease. In addition to these initial I/Os, the TD-30 also offers several classic options such as MIDI In&Out/Thru; USB Connectivity for any DAW, and Rolands FriendJam app; USB memory slot for easily transferring any User Kits, settings and songs from module to module; 6.3mm jack "Mix-In" for any external audio devices; Foot Switch input for quickly changing between patches; and finally a Digital S/P DIF output for transmitting a higher fidelity audio signal, with reduced noise.

With such advanced technology just on the surface of the TD-30, the allowance for flexibility and creativity within the software is never-ending. The TD-30 presents 80 pre-set kits covering many different genres from Pop to Rock, Jazz to Latin and much, much more; as well as 20 "User Kit" patch spaces. All of these patches are completely customisable offering a vast number of different drums and cymbals, as well as percussion items and SFX.
Each individual pad has several editing functions, which once discovered can open up to many different sound settings. These editing functions include the ability to compress and EQ each pad individually just as you would with any multi-track recording of an acoustic kit, with a range of different settings. On the surface of the TD-30s editing functions, you will find the option to select the wood from which snare drum shell is made and its relative strainer setting; (Wood,Steel or Brass)as well the depth, tuning, muffling and a choice of three skins (Clear, Coated & Pinstripe) for each drum. Similarly with Cymbal editing, you have the choice of altering your cymbal size ranging from 1"-40" and adding a sizzle accessory on such as rivets, chains or beads.
In addition to the above, users also have the option to individually chose various microphone positioning.
Finally - but by no means least without leaving some discovery of the depths of the TD-30 to each individual - some additional features which are key to the V-Drums success with drummers of all abilities include the many built-in songs and loops which are available for practice, quick record and tempo alteration. The range of the built-in songs/loop is just as broad as the Kit pre-sets found on the module. In addition to this, as with all in the V-Drums range, the TD-30 includes a detailed, widely versatile metronome function. Perfect for individual practice and improving many areas of your playing, including tempo range, beat division and multiple time signatures. All of these functions are then controlled by a 15 channel built-in mixer, split into two easily functional slider banks.
Roland TD-30K - THE PADS AND MORE
The TD-30K makes use of a three PDX-100 10" pads for the Tom setup, with a large 12" PD-125BK snare. The PDX-100 tom pads make use of an advanced dual-triggering sensor, and come designed with a dual mount system for mounting to practically any drum frame. The PD-125BK pad has an incredibly responsive pad system with a high spec dual trigger system to improve response between head and rim zones. Full skin tension adjustment is provided an all four of these pads, for the ultimate response and natural-feel. The large KD-120BK 12" V-Kick Trigger Pad offers fast, natural kick-drum triggering and is compatible with double bass pedals. As with the Snare and Tom pads, the KD-120BK also makes use of a mesh head with adjustable tension to allow for improved response etc.

In place of the Cymbals on the TD-30K, you will first find the moving VH11 Hi-Hat system, that comes as standard on this model. (Hi-Hat stand sold separately) The VH-11 system enhances the real playing feel that Roland establish within the TD-30 range, and also the TD-15KV. The VH-11 sits on a normal hi-hat stand and the top pad moves up and down as a real hi-hat would.

"With eyes closed, drummers will think theyre playing a regular two-piece hi-hat" - Roland UK
This particular Hi-Hat set-up from Roland offers dual-triggering technology to help improve the realism and playability of the Hi-Hats. With sensors found in the bow and the edge of the VH-11 pad, achieving a natural response is much easier. Combined with the fixed lower base, the VH-11 helps complete an incredibly natural-feel on all three main elements of the drum kit (Kick, Snare & Hi-Hats).
The TD-30K also includes the CY-12C and CY-13R in place of both Crashes; and the newer CY-15R cymbal set for a realistic feel. With optimised weight-balance and sensitivity, the V-Cymbal Crash provides accurate triggering and a natural swinging motion for consistent crash performance, including choke control. The enlarged bow area of the V-Cymbal Ride enhances the playing feel, with accurate three-way triggering for edge, bow, and bell.
And finally... the MDS-12V. This particular V-Drums rack has been specifically designed for the TD-30K. It provides flexible ball clamps for snare and toms, boom/straight options for the cymbal arms, and an internal cable management system for a clean, professional look. An in
A new USB audio features allows playback of audio files from a directly plugged in USB memory stick. This makes the TD-30K a complete performance instrument. Play along with your favourite songs and backing tracks without the need to have a band with you.
For more information on our V-Drums range, please call A&C Hamilton on 01772 722468, and speak to our Drum Specialist Richard.
THE ROLAND TD-30K V-DRUMS SPECIFICATION
New 'SuperNATURAL' sampling technology with improved response and feel
100 Kits onboard: 80 Pre-sets and 20 User Kits
Expressive, diverse sound library covering a wide variety of styles and genres
Instruments: Drum Instruments: 1100, Backing Instruments: 262
Effect Types: Pad Compressor (each pad), Pad Equalizer (each pad).
Ambience Section: Overhead Mic Simulator, Room Type (25 types), Reverb
Multi-Effects: 21 types
Master Compressor
Master Equalizer
USB Memory Song Player: WAV, MP3
Built-In Multi-Bank Mixer
KIT CONFIGURATION
MODULE
TD-30 Module powered by 'SuperNATURAL'
6.3mm Headphone Socket with Volume Control
Left & Right 6.3mm Jack, Main Outputs (Mono Output also available)
6.3mm Stereo Jack "Mix-In" for iPod/Laptop etc input
Individual Inputs for each pad, and four additional pads
Grouped Outputs for Multi-Track Studio/Live usage (Kick, Snare, Hi-Hat, Ride, Crash [L&R], Toms [L&R])
Digital S/P DIF Output for a high fidelity audio signal
MIDI In&Out/Thru Outputs for use with External Samples and any DAW
USB Connectivity for Computers, Laptops, iPhone/iPad
USB Memory Bank for saving User pre-sets and playback of User song
DRUM PADS
1x KD-120BK
1x PD-125BK
3x PDX-100
CYMBAL PADS
1x VH-11 (Hi-Hat stand sold separately)
1x CY-12C (Crash 1)
1x CY-13R (Crash 2)
1x CY-15R (Ride)
DRUM RACK
1x MDS-12V
DIMENSIONS & WEIGHT
Width: 1500mm [59-1/16"]
Depth: 1200mm [47-1/4"]
Height: 1250mm [49-1/4"]
Weight: 39kg [86lbs.]
ADDITIONAL INFORMATION
Kick Pedal and Hi-Hat Stand not included
ROLAND TD-25 vs. TD-30 - MODULE COMPARISON
THE ARTIST COLLECTION FOR ROLAND TD-30
JESS GLYNNE "HOLD MY HAND" COVER USING ALL NEW ROLAND EQUIPMENT
ROLAND TD-30 COVERS VIDEO - PART 1
ROLAND TD-30 COVERS VIDEO - PART 2
ROLAND TD-30 DEMO VIDEO