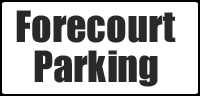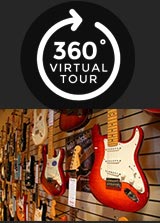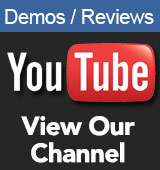 Opening Times
Mon/ Fri/ Sat
9.00am - 5.30pm


Tue/ Wed/ Thur
9.00am - 8.00pm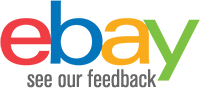 Contact Us
Sales

01772 722468

Email:

sales@achamilton.co.uk
Roland TD-11K V Drum Kit
£749.00 RRP £969
Available to Order
Estimated delivery Call 01772 722468 for confirmation
Example Deposit: £74.90
Below are example finance options available for you. The deposit amount is adjustable at checkout to suit you.
Roland Special 6 Months 0% APR - £112.36 P/M
12 Months at 9.9% APR - £59.10 P/M
24 Months 9.9% APR - £30.94 P/M
36 Months 15.9% APR - £23.31 P/M
THE ROLAND TD-11K V-DRUMS KIT IS A BRAND NEW ADDITION TO THE ROLAND COMPACT SERIES OF V-DRUMS
THE "SUPERNATURAL" TD-11 RANGE
Enhanced with SuperNATURAL technology, the TD-11 V-Drums V-Compact Series brings a more natural and realistic playing experience to drummers of any skill level and budget. Affordable and easy to use, these new electronic kits are perfect for a variety of applications, including practice, teaching, recording, live performance, and more. The TD-11K comes with a module very similar to that found in the higher TD-15 module. The layout and design of the module looks identical making transition of use between either module much easier. The TD-11K now also comes with the upgraded, natural-feel KD-9 Kick Drum Pad. Combined with the new SuperNATURAL powered module and Rolands classic electronic drum pads, the TD-11K offers drummers an affordable, unbelievable progression from any beginner level drum kit without having to pay a large amount to upgrade. A drum kit that will grow with your playing. THE MODULE
The all new TD-11 Module is bursting with features including 50 onboard kits comprising of 25 presets and space for 25 user definable kits. The TD-11 also offers coach and training functions to regularly build your skills; a quick record function allowing users to instantly listen back to their performances. A great tool that helps you study your own playing for continual self-improvement. As with the TD-15 modules, the TD-11 now has the inclusion of a USB flash drive port for importing and playing external media to play along with, as well as an additional USB port for linking your V-Drums up to a personal computer for use with Rolands Friend Jam app, or any DAW for recording purposes. In addition to all of the above, the TD-11 also includes a bank of existing backing tracks, loops and songs of varying genres to broaden your playing abilities. THE TD-11 KIT
The Roland TD-11K is an equal collaboration of new and old technology from Roland. Comprised all round from Rolands classic pads, durability and improved response is something that stands out immediately. Paired with Rolands new SuperNATURAL powered module, the TD-11K serves as benchmark for Rolands established quality, and its constantly improving technology. The all new Natural-Feel KD-9 Kick pad provides superb dynamic response and feel; and the renowned mesh head PDX-8 is found in place of the snare, with three PD-8a pads for toms, which completes the line-up. Overall, the TD11 KV is a great kit for intermediate drummers looking to upgrade, or advanced drummers looking for an electronic kit that not only provides great quality and feel, but also one that is a little less space-consuming. THE PADS IN-DEPTH
The Roland TD-15K comes equipped with three of Rolands new PD-8a pads, for use on all three toms. The PD-8a is a specific adaption for the TD-11K, of Rolands longest standing pad - the PD-8. The all new PD-8a does not support the use of rim-shot playing technique. In place of the snare drum, is Rolands classic PDX-8 mesh head pad which is renowned for its natural feel, improved response and its separate head and rim trigger technology. Further to the TD-15Ks forefront, is the new cloth-designed KD-9 which presents accurate triggering and improved, natural feel. In addition to the above are three of Rolands lower range cymbals, two CY-8s for the Crash and Ride; and a CY-5 for the Hi-Hat with an FD-8 controller. All pads are mounted to the MDS-4V rack which allows for increased adjustability and improved stability.
THE EXCELLENT ENTRY-LEVEL
Rolands TD-11K is a powerful, professional electronic drum kit that sits in the market at an incredibly affordable price. Powered by Rolands SuperNATURAL module technology, drummers of all abilities can now access one of Roland V-Drums kit that offers a massively improved natural-feel and sample quality that is second-to-none. The TD-11 is an ideal V-Drums option for anybody buying on a budget, where compromise on quality and versatility doesnt come into the equation.
For more information on our V-Drums range, please call A&C Hamilton on 01772 722468, and speak to our Drum Specialist Richard.
THE ROLAND TD11 KV V-DRUMS KIT SPECIFICATIONS
New sensing technology with "Behaviour Modelling" provides a complete and natural drumming experience
50 kits onboard: 25 preset and 25 user
Expressive, authentic sound library designed for performance and practice
Professionally recorded backing songs are ideal for play-along practice and performance
COACH function helps build skills effectively at home, school, or any place of practice and warm-up
USB function expands direct connectivity to computer applications as well as data-backup and playback of external audio songs
Compact and solid drum stand enables fast setup and convenient transport
KIT CONFIGURATION
MODULE
TD-11 Module powered by SuperNATURAL
6.3mm Headphone socket
Left & Right 6.3mm Jack, Main Outputs (Mono Output also available)
3.5mm Jack "Mix-In" for iPod/Laptop etc input
1x 6.3mm input for an additional Crash Cymbal
MIDI Out connectivity to any Computer DAW system. Can be used as a MIDI controller for external samples
DRUM PADS
3x PD-8a
1x PDX-8
1x KD-9
CYMBAL PADS
1x CY-8 (Crash & Ride)
1x CY-5 with FD-8 Foot Controller
DRUM STAND
MDS-4V
DIMENSIONS & WEIGHT
Width: 1200mm
Depth 1100mm
Height: 1250mm
Weight: 21.5kg
ADDITIONAL INFORMATION
Kick Pedal not included