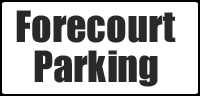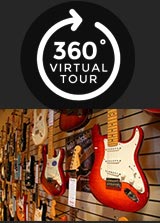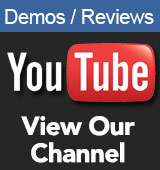 Opening Times
Mon/ Fri/ Sat
9.00am - 5.30pm


Tue/ Wed/ Thur
9.00am - 8.00pm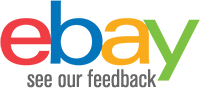 Contact Us
Sales

01772 722468

Email:

sales@achamilton.co.uk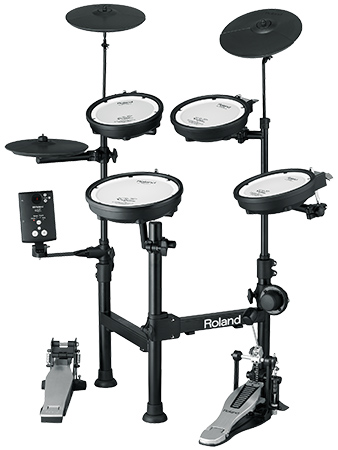 Roland TD-1KPX Portable V-Drum Kit
£949.00 RRP £1045
Available to Order
Estimated delivery Call 01772 722468 for confirmation
Example Deposit: £94.90
Below are example finance options available for you. The deposit amount is adjustable at checkout to suit you.
12 Months at 9.9% APR - £74.88 P/M
24 Months 9.9% APR - £39.20 P/M
36 Months 15.9% APR - £29.54 P/M
Roland TD-1KPX Portable V-Drum Kit
Authentic Playability, Mesh Head Pads, and Maximum Portability
The TD-1KPX is the latest addition to the portable V-Drums line. Despite its minimal footprint and light weight, the TD-1KPX features a sturdy drum stand for rock-solid performance and Roland's famous mesh-head V-Pads for snare and toms, giving natural rebound, feel, and playability. The innovative folding design allows the stand to be packed down in seconds for easy transport and storage without the need to remove the pads and cymbals. Set up is ultra-easy, allowing the TD-1KPX to be played anywhere - home, live gig, or rehearsal studio. Simply add an acoustic kick pedal or V-Drums kick trigger pedal* and get playing!
*Kick pedal not supplied; optional kick trigger pedal available.
Features
Portable V-Drums - a compact and lightweight drum set that can be played anywhere
Innovative folding design-packs down without the need to remove pads or cymbals
Mesh heads included - Roland's famous mesh-head V-Pads for snare and all toms provide great playing feel and natural response
Easy to use - TD-1 sound module includes carefully chosen high-quality sounds, metronome, Coach functions, and play-along songs
Customize with accessories - dedicated carry case to transport the drums (including all pads and pedals), quiet kick trigger pedals, and more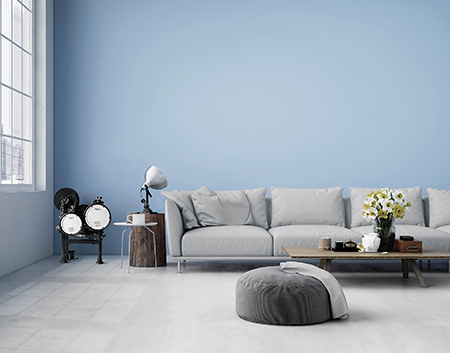 EASY TO SET UP AND QUICK TO FOLD DOWN
The TD-1KPX's innovative folding stand is durable, sturdy, and ultra-easy to set up. All you need is a dedicated drum tuning key and you're ready to play in seconds. Simply unfold everything, adjust the stand and pad positions, attach an acoustic kick pedal (not supplied), and start drumming. When you've finished your practice session or gig, the stand folds down quickly into a surprisingly condensed size for transport and stowing away at home in a corner, under a table, or in a closet. The folding stand can adapt to fit many spaces and situations, making the TD-1KPX a kit you can truly play anywhere.
MESH-HEAD V-PADS FOR SNARE AND TOMS
The 8-inch PDX-8 and 6.5-inch PDX-6 mesh-head V-Pads feature Roland's amazing dual-triggering technology, resulting in accurate and even sensing between the head and rim. On the PDX-8 snare pad, the rim area expands the pad diameter to 10 inches, allowing for comfortable and quiet rim-shots. CY-5 cymbal pads are included for cymbals and hi-hat, which provide 10-inch playing surfaces and swinging movement for more drummer-friendly triggering and great playing feel. The cymbals also have separate bow and edge triggering for a true-to-life playing experience, while the hi-hats offer smooth tonal transitions from open to closed with subtle tonal changes.
STAY MOTIVATED WITH ONBOARD TRAINING FUNCTIONS THAT MAKE LEARNING FUN
Built into the TD-1KPX module is a wealth of enjoyable functions to encourage learning, no matter whether you're teaching yourself to play, studying regularly with an instructor, or simply wanting to keep your skills in shape. Think of this kit as your own live-in drum teacher and personal backing band, packed with tutorial features that develop technique, boost motivation, and help you get the most out of practice time. Play along with the onboard metronome to tighten your timing and use Coach mode to build and maintain speed, stamina, and accuracy. Get ready for your gigs or band rehearsals by jamming with the internal songs in the sound module, or connect a smartphone or music player via the Mix In jack and drum along with your favorite tunes. With the onboard recording function, you'll get instant feedback on your progress.
RECORD ON YOUR COMPUTER USING ONE STANDARD USB CABLE
The TD-1KPX is not just fun to play by itself - it's also a great way to make music with your computer. Included is a built-in USB-MIDI interface, making it simple to communicate with music software via a USB cable, with no extra hardware needed.* Maybe you'll transfer your playing into your computer-based recording software, capturing a live drum feel in your latest masterpiece. Or perhaps you'll use Roland's free V-Drums Friend Jam series applications, which offer jam tracks, practice features, and the ability to compete with V-Drums users across the planet. Whatever application you choose, the TD-1KPX is a drum kit that lets you go places.
*Optional audio cables are required to output sound from the computer to the TD-1KPX to monitor with headphones or amplifiers.
CUSTOMIZEABLE FOR QUIET DRUMMING
Replace your acoustic kick pedal with an optional KT-9 or KT-10 Kick Trigger Pedal to drum quietly without annoying your neighbors. The innovative designs of the KT-9 and KT-10 mean that authentic pedal feel and playing technique can be retained while minimizing the noise and vibration associated with regular kick pads. And by using two KT-10 pedals, it's even possible to emulate a double bass drum setup. Meanwhile, the included FD-9 Hi-Hat Control Pedal is super-quiet. In combination with the quiet mesh-head pads, the TD-1KPX could make for the quietest drum practice setup you've ever had.
ESSENTIAL ACCESSORIES AND OPTIONS
A wide selection of accessories and options are available to enhance the TD-1KPX playing experience. The PM-10 Personal Monitor Amplifier is the perfect companion for amplifying your drums in the home. For beginning drummers, the DAP-3X V-Drums Accessory Package provides everything needed to get playing the TD-1KPX, including a pair of hickory drumsticks, an acoustic kick pedal, and a drum throne. Specially designed for portable V-Drums, the TDM-3 Drum Mat helps reduce vibration through the floor when playing and protects floor surfaces against damage. The CB-TDP Carrying Case offers a convenient way to transport and protect the TD-1KPX.
Roland TD-1KPX: V-Drums Portable Specifications
Kit Configuration
Kick Pad, Snare (PDX-8), Hi-Hat (CY-5), Hi-Hat Pedal (FD-9), Tom x 3 (PDX-6), Crash (CY-5), Ride (CY-5), Drum Stand (MDS-TDKP1)
*Kick pedal and drum throne are not included.
Drum Kits
Coach Functions
10
Time Check (Easy)
Time Check (Hard)
Change-up
Auto Up/Down
Quiet Count
Tempo Check (Easy)
Tempo Check (Hard)
Stroke Balance
Timer
Recording
Songs
Metronome
Tempo (40-260)
Rhythm Type (5 types)
Sounds (8 types)
Volume (10 levels)
Display
7 segments, 3 characters (LED)
Connectors
OUTPUT/PHONES jack: Stereo miniature phone type
MIX IN jack: Stereo miniature phone type
USB COMPUTER port: USB B type
TRIGGER INPUT connector: DB-25 type (Kick, Snare, Tom 1, Tom 2, Tom 3, Hi-hat, Crash 1, Ride, Hi-hat control)
Interface
USB MIDI (Transmitting only)
Power Supply
Current Draw
Dimensions
1,000 (W) x 1,200 (D) x 1,250 (H) mm
39-3/8 (W) x 47-1/4 (D) x 49-1/4 (H) inches
(including Kick Pedal, Cymbals, and Drum Throne)
Folded Dimensions
415 (W) x 610 (D) x 750 (H) mm
16-3/8 (W) x 24-1/16 (D) x 29-1/16 (H) inches
Weight (excluding AC adaptor)
Accessories
Setup Guide
Owner's Manual
Leaflet "USING THE UNIT SAFELY"
AC adaptor
Special connection cable
Drum sound module holder
Pad mount x 4
Options (sold separately)
Kick: KD-9, KT-9, KT-10
Personal Drum Monitor: PM-03, PM-10
V-Drums accessory package: DAP-3X
V-Drums mat: TDM series
Roland TD-1KPX Portable V-Drums
Roland TD-1KPX "Folding for Storage"
Roland TD-1KPX "Extending for Use"
Roland TD-1KPX "Kick Pedal Variations (Sold separately: KT-9 and KT-10)"