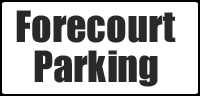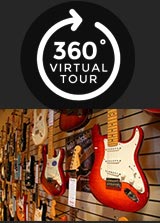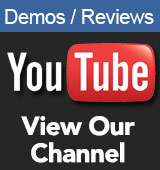 Opening Times
Mon / Fri / Sat
9.00am - 5.30pm


Tue / Wed / Thur
9.00am - 8.00pm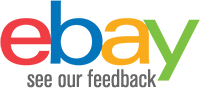 Contact Us
Sales

01772 722468

Email:

sales@achamilton.co.uk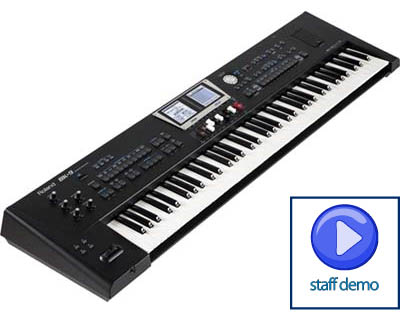 Roland BK9 Professional Arranger Keyboard - Used
This instrument is discontinued
The BK9 is a fully functional arranger keyboard all bundled into a lightweight professional 76 note keyboard. Ideal for the gigging musician or home players, the BK9 boasts professional sound quality and features that are easy to use and access thanks to a logical layout and twin LCD screens.
The 76 note keyboard has a high quality feel and perfect as a compromise between piano and keyboard lengths. The extra keys also make it great for playing with style splits as the extra keys offer more playing space. Despite its extra length the BK9 weighs in at a minimal 9.4Kg
The sounds of the core processor include those from Rolands SuperNatural family. SuperNatural sounds which produce the natural nuances of the original acoustic instrument bringing to life the real thing through advanced sound design. The result is exceptional high quality sounds from all categories for home entertainment or superb for cutting through the mix for on stage performance. The drawbar organ section in particular offers hands on drawbar slider controls for the authentic feel and quick setting of your desired organ sound.
Twin LCD screens show information for styles, sounds, chords, settings and more. For example the right LCD screen can show drawbar organ settings whilst the left may display style data and other sound data. screens will vary depending on the mode such as sequencer mode, sound mode etc.
Roland BK9 is chocked full with styles from all genres from 8 beat and ballad all the way through to swing and Jazz, latin, heavy rock and more. Styles have been expanded, updated and some added from the latest range of BK products. Styles feel lively with a natural live feel.
As well as a live performance instrument the BK9 also houses a powerful 16 track MIDI sequencer for perfecting your songs or recordings. With the USB slot users can record audio directly to a USB memory device for saving or sharing amongst friends. The USB feature can also playback WAV and MP3 audio files to play along with. It will even play back SMF files or directly access new styles for an ever expanding selection of rhythms and backing tracks to play along with.
Roland BK9 Main Product Specifications:
Keys: 76 Velocity sensitive with adjustable touch response
Display: Two 160 x 160 LCD displays
Polyphony: 128 Notes
Sounds: 1,718 (Included 22 SuperNATURAL) + User Tone.
No. Of Parts: 4 keyboard parts (UPPER1, UPPER2, LOWER, M. BASS) + MELODY INTELLIGENT + 16 song parts
Drawbar Organ: 9 Physical drawbars with rotary, percussion and amplifier emulation
Styles: 500 with 4 one touch settings per style and track muting options
USB: Rhythms (STL), SMF (Format 0/1), KAR, mp3, WAVE + WAV recording + SMF saving. Center cancel feature to cancel vocals off tracks + time stretch
Sequencer: 16 track MIDI + Chord looper
Performance memories: Unlimited on USB stick. 1000 Music Assistant titles.
Lyrics: SMF, mp3/WAVE, mp3+CDG (mp3+CDG on video output socket only)
Dimensions:1251 mm (49-5/16 inches) x 345 mm (13-10/16 inches) x 345 mm (13-10/16 inches)
Weight: 9.4kg