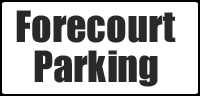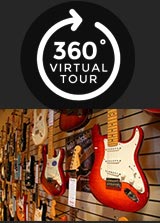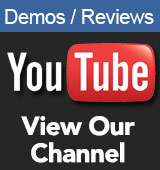 Opening Times
Mon/ Fri/ Sat
9.00am - 5.30pm


Tue/ Wed/ Thur
9.00am - 8.00pm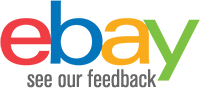 Contact Us
Sales

01772 722468

Email:

sales@achamilton.co.uk
PRS S2 Custom 24 Scarlet Red 30th Anniversary
£1199.00 RRP £1625.00
1 In Stock
Example Deposit: £119.90
Below are example finance options available for you. The deposit amount is adjustable at checkout to suit you.
12 Months at 9.9% APR - £94.60 P/M
24 Months 15.9% APR - £52.24 P/M
36 Months 15.9% APR - £37.32 P/M
PRS S2 Custom 24 Scarlet Red
INCLUDES PRS PADDED GIGBAG
What PRS Have To Say
The S2 Custom 24 takes the original PRS guitar, the Custom 24, and re-imagines it with stripped-down features and a new aesthetic. Retaining the classic maple top/mahogany back combination, with our classic body shape and a new asymmetrical beveled top, this guitar is resonant with a funky familiarity. Its versatility comes from its custom-wound pickups and 3-way blade switch. Familiar for PRS players of old, and a fresh take for players of all types.

Body
The main wood used on the body of this guitar is mahogany which is widely used for guitar bodies and necks. Mahogany provides prominent overtones and a rich midrange and works extremely well paired with the Maple Cap as it emphasises a sweet and clear high-end. Not only does this combination give you a great tone but due to the Maple being either quilted or flamed it looks absolutely stunning!

S2 Locking Tuners
The PRS S2 Custom 24 also comes fitted with a set of S2 Locking tuners, These are a massive benefit to tuning stability making sure your strings can not come unravelled or loose whilst playing. They also have unplayed brass shafts to allow direct contact with the strings for improved resonance and sustain across the fretboard. As well as the Tuners one of the three main contact points for the string is the nut which is essential to the guitars tone. Prs use a proprietary nut material, designed to maximise the guitar's tonal resonance. PRS nut placement is compensated to provide accurate intonation across the fretboard.

Pickups&Bridge
Pickups/Sound: The guitar comes fitted as standard with S2 HFS Treble and Vintage Bass pickups which give you that classic Custom 24 warm humbucking sound which is extremely versatile and can be tweaked to get a mass variety of tones. As well as this there is also a Push/Pull Coil Tap on the Tone pot which allows you to not only attain the warm humbucking sounds but also bright and vibrant single coil tones as well.
Bridge: PRS have their own patented Tremolo bridge system which is known for being extremely stable and a smooth Whammy bar action. This is due to the tremolo blocking being drilled to allow the ball ends of the string to rest directly under the bridge plate leaving less string behind the saddle. Rather than your conventional 'Screw fitting' for the tremolo arm PRS use an unthreaded arm which is kept in place via pressure fitted brushing allowing you to remove and fit extremely easily.
PRS S2 Custom 24 Scarlet Red
Top Wood: Figured Maple
Back Wood: Mahogany
Number of Frets: 24
Scale Length: 25"
Neck Wood: Mahogany
Fretboard Wood: Rosewood
Fretboard Inlays: Birds
Neck Shape: Pattern Regular
Bridge: PRS Tremolo
Tuners: PRS S2 Locking Tuners
Hardware Type: Nickel
Treble Pickup: PRS S2 HFS
Bass Pickup: PRS S2 Vintage Bass
Controls: Volume and Push/Pull Tone Control with 3-Way Blade Pickup Switch
PRS S2 Custom 24 Video
PRS S2 Custom 24 Review by Callam
Initial Impression
At first glance to me this guitar looked very basic but after seeing it a few times the Vintage Stripped back look grew on me. The guitar is definitely a workhorse guitar built for people who go off feel, sound and durability. Consisting of a Mahogany neck and Body with a Figured Maple top this guitar is still sticking to the classic PRS construction just without the frills such as Binding, Carved top, and higher graded maple. When holding the guitar I noticed first off it has a really nice weight to it, Having owned strats and Les Pauls myself I know how much strain a mahogany body can put on your shoulder when playing stood up for long periods of time but the guitar seems to have found a nice balance between the two guitars with enough weight to add sustain to your notes not just plugged in but acoustically yet not cause you too much strain stood up.
Feel
My first thoughts to myself when playing this guitar were actually that I was quite upset mainly as I own A Core USA Custom 24 which is double the price tag on this model yet they are extremely similar play-ability wise with the exact same neck profile which feels extremely smooth in my hands and I love it. Another point I thought straight off was that the body being beveled rather than the usual carved top I thought it wouldn't have been as comfortable against my body and with my arm going over the top, But I was wrong the guitar has a bevel on the top allowing your arm to go over the top smoothly, a contoured back which fits nicely against your body and the regular contoured cutaway allowing you to access the upper frets easier.
Sound
The sound on this guitar is fantastic just as you would expect from a Paul Reed Smith Guitar. The cleans are really warm and responsive on the humbuckers and with the option of a coil tap you can really show the guitars dynamic and it gives fantastic stratocaster-like sound and response. But this guitar really shines which you add some overdrive to the sound the dynamic response of the guitar is amazing to hear with a driven blues sound you can play really softly to achieve a clean sound and picking harder to get a nice breakup, the same goes for using the volume pot to roll it off. Through a valve amp this guitar sounds like its bigger brothers in the core range and is a fantastic buy at 1249 and in my opinion no other USA made guitar comes close to the versatility, sound and feel for this guitar at the price it is at.
Conclusion
In conclusion playing this guitar has really made an impression on me and I was shocked at how close the quality of everything was to my core range model and just goes to show that PRS are absolutely spot on with the pricing of all of their guitars in my opinion all of their guitars they make even the Korean and Indonesian models are the best versatile guitars for the money at the price they are at and would recommend anyone who is looking for a new guitar to try one of these they are fantastic value for money.