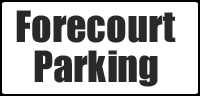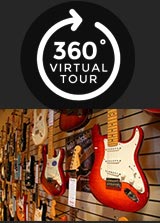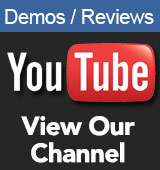 Opening Times
Mon/ Fri/ Sat
9.00am - 5.30pm


Tue/ Wed/ Thur
9.00am - 8.00pm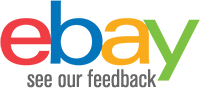 Contact Us
Sales

01772 722468

Email:

sales@achamilton.co.uk

Nord Nord Lead 4
£1599.00 RRP £1549
Available to Order
Estimated delivery Call 01772 722468 for confirmation
Example Deposit: £159.90
Below are example finance options available for you. The deposit amount is adjustable at checkout to suit you.
12 Months at 9.9% APR - £126.17 P/M
24 Months 9.9% APR - £66.06 P/M
36 Months 9.9% APR - £46.08 P/M
Lead 4 is a virtual analog 2 oscillator synth with 2x oversampling. In addition to the classic analog waveforms there's a Wavetable mode with unique new Formant Wavetables. Frequency Modulation and Hard/Soft sync options allow huge sonic destruction of the in-built sounds whilst a True Voice Unison mode can stack up to four oscillators per voice for some seriously hardcore sounds.
The unique sounds of the Nord really stand out on stage and in the studio. Sounds can be modified in many various ways using the selection of rotary controls and buttons available on the top panel. Oscillators, filters, amps, mod envelopes, EG, effects and more can all be modified and twiddled live and direct.
The Nord Lead 4 has a unique feature to save 7 variations of your settings for a given sound. So after all your messing with 1 sound it is possible to save your edits of parameters into 1 of 7 places. Great thing is you can then modify the same sound completely into something else and save that variation. It is superb as edits can be recalled in realtime so users can perform with sounds and change multiple parameters with 1 button.
Of course the effects section is an absolute requirement for sound ambience, depth and modification of sound so Nord have added some key effects for bringing out the best in sounds. Crush, Talk and Distortion, Reverb, Delay effects (available per slot) all have adjustments to get the exact effect required for your sounds..
If you need to connect the LEad 4 to a computer then the in-built USB connector will allow MIDI control via a single cable. Connect into your favourite DAW to use it as a controller for VST devices.
Main Product Features
49 Note velocity sensitive keys
2-Oscillator Virtual Analog Subtractive synthesis with Frequency Modulation, Hard and Soft Sync and True Voice Unison
Large selection of easily accessible hands on controllers
7 Custom sound variation memories
12/24 dB Low-pass, High-pass, Band-pass filters section plus transistor and diode ladder filter simulations
20 Voice Polyphony
Powerful effects section
MIDI In/Out, USB MIDI