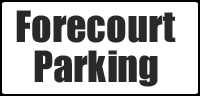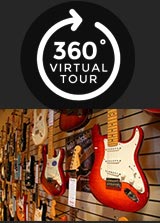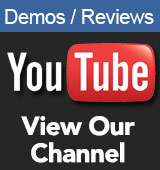 Opening Times
Mon/ Fri/ Sat
9.00am - 5.30pm


Tue/ Wed/ Thur
9.00am - 8.00pm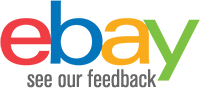 Contact Us
Sales

01772 722468

Email:

sales@achamilton.co.uk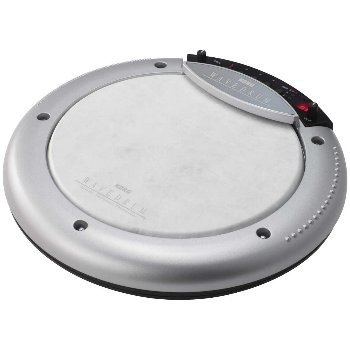 Korg Wavedrum WD-X
£440.00 RRP £599.00
Available to Order
Estimated delivery Call 01772 722468 for confirmation
Example Deposit: £44.00
Below are example finance options available for you. The deposit amount is adjustable at checkout to suit you.
9 Months 0% APR - £44.00 P/M
12 Months at 9.9% APR - £34.71 P/M
24 Months 9.9% APR - £18.17 P/M
36 Months 9.9% APR - £12.68 P/M
The KORG WAVEDRUM WD-X is based on the Korgs 1994 version. The Wavedrum is now even more sonically richer, more sensitive, more powerful and expressive.
The KORG WAVEDRUM WD-X responds perfectly to the performer's action, from subtly nuanced touching and stroking to aggressive hitting. It has a wide variety of instruments ranging from standard acoustic percussion instruments to new and unique percussion sounds.
Wavedrum establishes its own way of playing giving you unparalleled expression full of originality and depth. And with its compact and light weight design, the WAVEDRUM fits all performance situations from casual playing through to full on recording or performance.
You can sustain sounds just by pressing the head. Applying further pressure can change the pitch of the sound continuously within the selected scale. Thus, you can express yourself by playing new sounds with new ways of playing available only with the WAVEDRUM.
The WAVEDRUM helps inquiring creative performers who seek new expressiveness and sounds. Besides ordinary percussion sounds, the WAVEDRUM contains totally new and unique sounds that are not available in real world and offers new ways of playing for new musical expression. Changing the pitch randomly with each hit, or play melodic phrases by setting a musical scale and applying pressure to the head, a performance characteristic unique to the WAVEDRUM.
The head and rim pickups are directly used as a sound source to be processed by the DSP (Digital Signal Processor) algorithms and trigger the PCM sound engine. Together with the pressure sensor under the head, the WAVEDRUM responds to subtle motions of fingers and hands such as hitting, rubbing, scratching etc. as well as to traditional hand playing techniques such as open shot, slap shot, heel and toe, mute, etc. Of course, the WAVEDRUM also responds to different playing materials such as sticks, mallets, brushes, etc., as well as the playing position of the head to play with the expression and dynamic range that are almost equivalent to that of acoustic drums and percussion. The rim has two types of notches, small and large, and these can be used to get a tremolo type effect by scratching with sticks, etc. Combine the rim sounds with head sounds for an even richer, more original performance.
Dynamic Percussion Synthesizer providing new/unparalleled expressiveness through innovative synthesis technology.
Versatile and flexible performance from a hybrid sound generation system combining DSP based synthesis algorithms and PCM playback engine.
Unprecedented expression by creating unique sounds using the pressure sensor and piezoelectric pickup and translating subtle nuances of how the head and rim are played.
Individual playing styles will produce different sounds depending upon how the head and rim are played, how pressure is applied pressure to the head, etc.
100 preset programs covering a wide range of sounds from standard percussion sounds to new and unique sounds.
100 user programs for storing your own sounds.
Live mode can store up to 12 (4 programs x 3 banks) favourite sounds for instant recall during Live Performance.
Compact and light weight design allows for easy transport and set up.
100 loop phrases covering various genres and tempos allow Wavedrum users to jam along.
AUX input allows monitoring of another WAVEDRUM, CD/MP3 player or any other audio source.