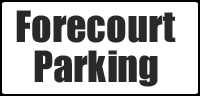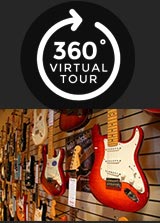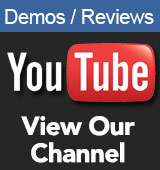 Opening Times
Mon/ Fri/ Sat
9.00am - 5.30pm


Tue/ Wed/ Thur
9.00am - 8.00pm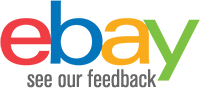 Contact Us
Sales

01772 722468

Email:

sales@achamilton.co.uk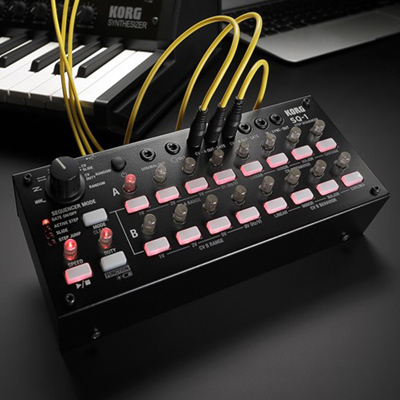 Korg SQ-1 Step Sequencer
£99.00 RRP £106
1 In Stock
Get hands on and perform with with the Korg SQ-1 step sequencer. This compact instrument allows connection of many different devices to make use of its twin 8 step sequencers, ideal for live or studio performances. It makes use of CV Out/Gate connections along with MIDI Out/ USB MIDI, Sync In/Out and even a LitleBits output (for the Korg Littlebits synth). With all these connectors and the capability to use 2x 8 Step Sequencers, or combine it into 1 big 16 step sequencer, the SQ-1 offers a huge array of possibilities for creating and sequencing patterns.
Connect Many Type Of Equipment
Korg have made the SQ-1 very versatile in its connectivity allowing it to connect to a vast range of instruments. The magic all happens on the top panel with a row of different connection options. In order from left to right there are:
LittleBits Out (Mini Jack)
MIDI Out (Mini Jack)
CV Out/ Gate A (Both MINI Jack)
CV Out/ Gate B (Both MINI Jack)
Sync In-Out (Both Mini Jack)
USB MIDI (Rear Panel)
Each of these connection opens up a whole collection of connection possibilities. I.e. Volcas and Monotribes can all be Synced up using the Sync connectors whilst the CV out/Gate could be used for connecting MS20 Mini or even MS20. The SQ-1 supports the Hz/V standard. It goes without saying the V/Oct standard is also supported, and the voltage level of the CV output (*) and polarity of the GATE output can be specified as appropriate for the device youve connected. This versatility will enable you to control a wide variety of other synthesizers as well.
Sequencing Modes
The sequencer itself can be run in a number of different operating modes. So, for example, it is possible to use 2 8 step sequencers or use them combined as a single 16 step sequencer. It is also possible to ignore the order and make the steps play randomly, or use A and B to control different parameters as they run in parallel. The steps can also be switched from quarter note to 8th or even 16th resolution. The possibilities are huge!
Excellent Build Quality
The main casing of the SQ-1 is metal, coated in black for a great look. The materials used make it very sturdy and reliable to moving it around. Its also battery powered so it can be used virtually anywhere for when inspiration hits.
Sequencer Mode: ALTERNATE, ORDER, PARALLEL TURN, PARALLEL ORDER, CV/DUTY, CV/SLIDE, CV/DUTY RADOM, RANDOM
Step Mode: GATE ON/OFF, ACTIVE STEP, SLIDE, STEP JUMP
Sequence Step Resolution: quarter notes, eighth notes, sixteenth notes
CV OUT Pitch: Linear, Minor, Major, Chromatic
CV OUT Voltage: 1V, 2V, 5V (Oct) 8V (Hz/V)
GATE OUT Polarity: + (positive polarity), - (negative polarity)
SYNC IN/OUT Polarity: + (rise), - (fall)
Connectors:
- littleBits OUT jack (mini monaural phone jack)
- OUT (MIDI OUT) jack (mini stereo phone jack)
- CV - A OUT - GATE jack (mini monaural phone jack, CV OUT : Output Level 1V, 2V, 5V, 8[Hz/V], GATE OUT: output level 10V)
- CV - BOUT - GATE jack (mini monaural phone jack, CV OUT : Output Level 1V, 2V, 5V, 8[Hz/V], GATE OUT: Output Level 10V)
- IN - SYNC - OUT jack (mini monaural phone jack, SYNC IN: Max Input Level 20V, SYNC OUT: Output Level 5V)
- USB jack (type B, USB MIDI)
Power Supply: Two AA batteries (alkaline batteries recommended), or USB power
Battery Life: approximately 5 hours (when using alkaline batteries)
Dimension (W x D x H): 93 x 84 x 63 mm/7.60" x 3.31" 2.48"
Weight: 641 g/1.41 lbs.
Included Items: Two AA batteries for checking operation, mini plug - DIN cable