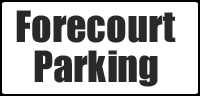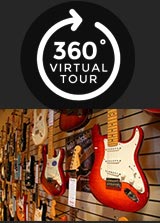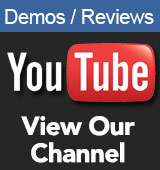 Opening Times
Mon/ Fri/ Sat
9.00am - 5.30pm


Tue/ Wed/ Thur
9.00am - 8.00pm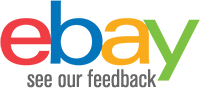 Contact Us
Sales

01772 722468

Email:

sales@achamilton.co.uk
Same Range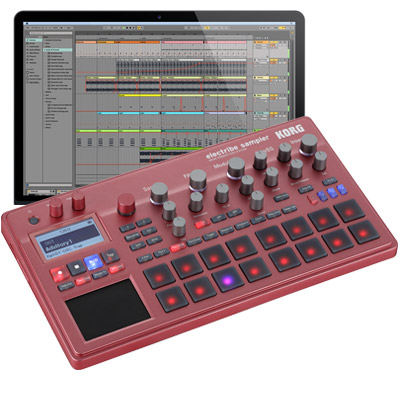 Korg Electribe Sampler Red ESX2-RD
£399.00 RRP £448
Available to Order
Estimated delivery Call 01772 722468 for confirmation
Example Deposit: £39.90
Below are example finance options available for you. The deposit amount is adjustable at checkout to suit you.
9 Months 0% APR - £39.91 P/M
12 Months at 9.9% APR - £31.48 P/M
24 Months 9.9% APR - £16.48 P/M
36 Months 9.9% APR - £11.49 P/M
Ultimate Pattern Creation Tool - Electribe Sampler
The electribe sampler is a sample-based production machine that lets you construct beats and loops with simplicity and speed. You can freely edit and re-sample using waveforms that you've loaded and preset samples. Modulation and effects can be controlled easily just by turning knobs on the top panel. In addition, a variety of input interfaces optimized for inputting rhythm, bass, or melody allow you to smoothly create sequences as fast as you can think. You can enjoy intuitive live performances that link various devices with the electribe sampler, or utilize this capability for full-fledged music production by exporting sequence data to Ableton Live for detailed editing and final mixing.
Import, Edit, Re-Sample
The electribe sampler lets you load any sample from an SD card and use it for producing beats. There are 499 user sample memories in which you can store original waveforms that you've created using waveform editing software or sampled sources provided by developers. Of course you can also connect a record player or instrument to the audio in jack and sample from it.
You can edit the loaded waveforms in basic ways such as changing the start/end point or pitch, and even time-slice them. The attack portions of a phrase can be detected and sliced automatically, allowing you to play them back at a desired tempo without significantly changing the sound. Sliced parts can also be assigned to specific steps or parts and triggered individually.
There's also a resampling function that lets you sample a sound that you processed, a phrase that you constructed, or your realtime performance on the electribe sampler. Additional possibilities open up when you use this in conjunction with time slices; you can change the order or rhythmic groove of a phrase, or turn a multiple-part phrase into a single sample, allowing you to add phrases using the newly-free parts to create an even more complex pattern.
High Quality Sounds
The electribe sampler contains numerous production-ready sampled sources that you can use as soon as you power-on the unit. It provides a range of sampled audio sources suitable for any style of music, including 179 Drum/Perc samples such as Kick and Snare sounds that are indispensable for creating beats, 33 loop-type samples as you would expect from a sampler, 31 voice-type samples, 37 sound effect samples, and 123 more instrumental samples containing hits, shots, or phrases of Piano, Organ, Brass, or Guitar. Based on these samples from collaborators famed for their high quality, such as Sample Magic, Loopmasters, Prime Loops, and Raw Cutz, you can create the exact sample sounds that you want. In addition, the electribe sampler provides 16 analog modeling oscillators and three filters, which you can use as accents for your sample-based music productions.
Real-time Controls - Modulation Section
The modulation that's so important for sonic creativity is designed to be easy for anyone to control. Modulation sources such as EG and LFO are available paired with a modulation target such as Filter Cutoff and Oscillator Pitch; simply choose from 72 modulation types and then adjust the speed and depth to apply the type of modulation that you want.
Step Sequencer
The electribe sampler allows you to input up to 64 steps (16 steps x 4) for each part (sound). You can create beats by combining up to 16 of these parts per sequence pattern.
The step sequencer of the electribe sampler allows extremely intuitive pattern production. The 16 trigger pads and the touch pad with XY control provide a variety of modes that instantly reproduce the phrases created by your ideas, allowing rhythms and phrases to be input without requiring musical knowledge.
Trigger Pads
16 Velocity sensitive pads offer a range of ways to create and control your music. In sequencer mode they can act as a step sequencer for easily creating beats whilst in keyboard mode you can use them for triggering sounds as if you were playing keyboard keys. Th chord mode turns each pad into a chord depicted by the key/scale settings. With each of its modes there are endless creative possibilities.
Control Sequences In Real-time
Sequences that you've created on the electribe sampler will shine even more on stage when you use the various functions provided for this purpose. For example by using, the step jump function that lets you jump instantly to the step you press, you can create dynamic performances as though you were performing the sequence itself.
The electribe sampler also lets you freely use the trigger pads and touch pad to add sounds during your live performance. Thanks to the scale/key settings, you'll never play a wrong note.
Pattern Set And Chain Mode
The pattern set function lets you register your favorite sequence patterns to the trigger pads and instantly switch between them. While you play, you can switch successively between patterns to vary the beat.
In system version 2, a pattern change function has been newly added. Using this, multiple sequence patterns can be connected for successive playback, allowing you to construct large-scale development in your song.
Sync Audio And MIDI
Since there's a sync jack for easy connection to KORG's groove machines, you can connect the electribe sampler to your electribe, volca series unit, or SQ-1 for playback sessions that are synchronized with your sequencer.
MIDI connectors are also provided for inter-operation with your DAW. By adding the electribe sampler's performance to your laptop-based stage setup, you can take advantage of even greater performance possibilities.
In addition to sampling via the audio in jack, you can use it during your performances, for example by applying filter and effects to an external audio input source in real time, or using the step sequencer to turn the output on/off.
Ableton Live Lite 9 Bundled
All your musical creations can be stored in numerous ways direct to SD card. This includes Ableton Live format files and audio files. Included with the Electribe EMX2 is a downlaod code for Ableton Live Lite 9. This great starting bundled allows you to get involved with the finer details of your creations with the benfits of computer music production.
Technical Specifications
Sound System
Type: PCM sound engine + Analog modeling sound engine
Maximum Polyphony: 24 voices - * The polyphony of the entire pattern varies depending on the Oscillator, Filter, and Insert Fx type. * Independent parameters for each voice have been simplified; four voices share the parameters of one conventional voice.
Sample: Type (920), Pitch/Glide, Edit
Sample Types: Analog (16), Audio In (2), Kick (37), Snare (44), Clap (12), HiHat (37), Cymbal (8), Hits (33), Shots (44), Voice (31), SE (7), FX (30), Tom (10), Percussion (31), Phrase (15), Loop (22), PCM (31), User Sample (499)
Filter: Filter (Cutoff), Resonance, EG Int, LPF/HPF/BPF (3)
Modulation: Type (72), Depth, Speed
Amp/Envelope Generator: Level, Pan, Attack, Decay/Release, Amp EG On/Off
Scale Types: 35
Gate Arpeggiator: Types 50
Sampling Frequency: 48 kHz
AD/DA Conversion: 24 bit
Sampler
User Samples: Up to 499 samples
Memory: Total maximum approximately 270 seconds (calculated as monaural)
* Regardless of the capacity of the SD card
* Including presets
Edits: Start/End Point, Loop Start Point, Tune, Time Slice, Level, Direction, Resampling
Sequencer
Number of Steps: 16 steps x 4
Number of Parts: 16 parts (one part consists of a sound, steps, insert effect, modulation sequence, etc)
Number of Patterns: 250 patterns (200 Presets / 50 Initial) (one pattern consists of parts, master effect, key, scale setting, etc)
Motion Sequences: Up to 24 motion sequences can be stored (for each pattern)
Groove Types: 25
Pattern Set: Up to 64 patterns can be stored
Pattern Chain: Up to 250 patterns can be chained
Export: Ableton Live project file format, WAV file format (48 kHz, 16 bit)
Event Recording: Up to 100 files can be saved
Trigger Pads
Number of Pads: 16 pads (Velocity sensitive)
Modes: Trigger, Sequencer, Keyboard, Chord, Step Jump, Pattern Set
Touch Pad
Modes: Gate Arp, Touch Scale, Master FX
Connectors
Audio: L/Mono, R Output (Standard phone jack) / Headphones (Stereo mini jack) / Audio Input (Stereo mini jack)
MIDI: In, Out (Use an included MIDI adapter cable)
USB: Type micro B
Sync: In, Out (Stereo mini jack)
External storage
Storage Medium: SD Card (512 MB -- 2 GB), SDHC Card (Up to 32 GB)
Power
Power Supply: AC adapter (DC 9V) or AA battery x 6 (Alkaline battery or Nickel metal hydride battery)
Battery Life: Approximately 5 hours (Power Saving: ON, with Nickel metal hydride battery)
Current Consumption: Less than 500 mA
Dimensions/ Weight
Dimensions: 339 x 189 x 45 mm / 13.35" x 7.44" x 1.77"
Weight: 1.6 kg / 3.53 lbs