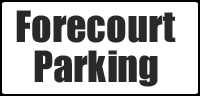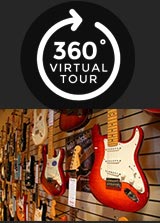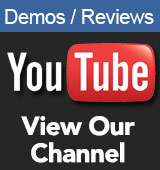 Opening Times
Mon/ Fri/ Sat
9.00am - 5.30pm


Tue/ Wed/ Thur
9.00am - 8.00pm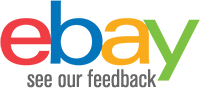 Contact Us
Sales

01772 722468

Email:

sales@achamilton.co.uk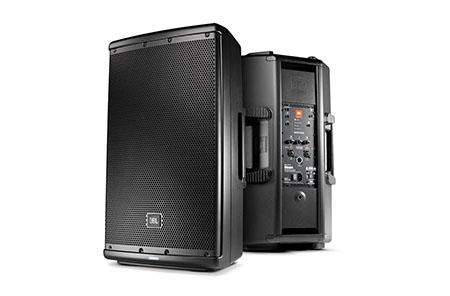 JBL EON612 1000W Active PA Loudspeaker
£349.00 RRP £419
2 In Stock
Example Deposit: £34.90
Below are example finance options available for you. The deposit amount is adjustable at checkout to suit you.
12 Months 19.9% APR - £28.83 P/M
24 Months 19.9% APR - £15.72 P/M
36 Month 19.9% APR - £11.40 P/M
12" TWO-WAY MULTIPURPOSE SELF-POWERED SOUND REINFORCEMENT
The new EON600 is a true step forward in technology developed specifically to deliver the best sound possible regardless of its application, which provides more than just another great JBL sound system. JBL engineers purposely designed and built the EON600 from the ground up featuring JBLs advanced waveguide technology which completely rethinks how truly good an affordable self-contained, portable PA system can be. JBL designed and manufactured transducers, and convenient, wireless remote control of its onboard DSP EQ parameters via Bluetooth. This total redesign of the EON platform leverages the latest technologies in cabinet materials, acoustic science, transducer design and user friendliness that delivers the extraordinary quality of a high-end studio monitor in a fully professional, highly flexible, easy to use, portable system for todays working musicians and sound providers.


JBL EON612 FEATURES
Purposeful Product Design
JBL Waveguide Technology
Bluetooth Integration
JBL EON612 SPECIFICATIONS
System Type: Self powered 12, two-way, bass-reflex
Max SPL Output: 126 dB
Freq. Range: (-10 dB) 48 Hz - 20 kHz
Freq. Response: (+3 dB) 57 Hz - 20 kHz
Coverage Pattern: 100 x 60
Amplifier Design: Class D
Power Rating: 1000W Peak (700W LF + 300W HF), 500W Continuous (350W LF + 150W HF)
Dimensions (H x W x D)
(mm) 664 x 380 x 316
(inches) 26.14 x 14.96 x 12.44
Net Weight : 14.96 kg (33 lbs)
JBL EON CONNECT TUTORIAL
RICHARDS JBL EON612 REVIEW
The JBL EON600 is designed to be a lightweight PA speaker that can be used in a number of applications. Its extremely clever ergonomic design owes to its quality and popularity amongst audiophiles alike as use as a Loudspeaker or Stage Monitor for Live Music; as a PA System for Speech events where amplification is needed; or as a powerful system for DJs.
When it comes to many of the above mentioned, most people tend to stay clear of 10" Loudspeakers due to their small size and general output power. With the JBL EON600, you can rest assured that it's peak power of 1000W is going to give you more than enough amplification without sacrificing sound quality or potentially damaging your speakers. The sheer power of these speakers is enough to leave anybody with a lasting impression of how much engineering JBL have dedicated into this new range.
Each EON600 offers an incredibly wide frequency coverage which spreads all the way from 52Hz, right through to 20kHz. A perfect spread which allows kick drums and bass frequencies to punch right through at the bottom of the range; and crystal overtones of cymbals and pianos/keys to sit beautifully at the top.

With increased clarity in the higher frequency ranges, the EON600s give you a crystal clear sound with a quality that is second-to-none. A very important feature in allowing each personal application to be delivered and projected comfortably from front to back in any venue. The lower frequencies certainly pack a punch that is most unlike a speaker of this size. With adjustable EQ and built-in sound presets on each individual speaker, you can fine-tune the response of your system to tailor-fit whatever application you may be using them for.
Having worked as a sound engineer on a number of different shows, I have come across my fair share of issues with different systems and PA set-ups that can hinder the outcome and projection of my work. Having briefly trialled the new EON610s, my first impressions were very much fulfilled. The response from these speakers were on another level from others in the same band. With it's crystal clear high end and punchy lows, there was little room for me to fault these speakers. I look forward to seeing where JBL go next from here and how this new range works with the Bluetooth functions upon further testing.
For more information on this product or more insight on the testing for this review, call A&C Hamilton on 01772 722468, and speak to Richard.