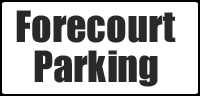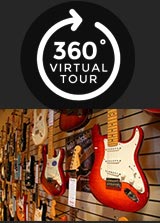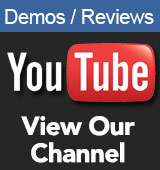 Opening Times
Mon - Sat
9.00am - 5.30pm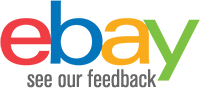 Contact Us
Sales

01772 722468

Email:

sales@achamilton.co.uk
**We are operating mail order and product support services as normal**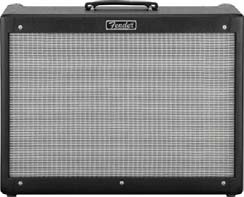 Fender Hot Rod Deluxe III Guitar Amp
£719.00 RRP £829
Out of Stock
Available to Order Estimated delivery Call 01772 722468

Pay Monthly
Deposit From £71.90
12 Months 9.9% APR - £56.73 P/M
24 Months 9.9% APR - £29.70 P/M
36 Months 9.9% APR - £20.72 P/M
The Fender Hot Rod Deluxe III is a 40 watt 1x12" all valve combo and is the perfect size to be able to gig or practice at home. It has 3 channels (Normal, drive, and more drive), a bright switch for the clean channel, 1 12" Celestion G12P-80 speaker, 3 12AX7 valves in the pre-amp and 2 6L6s in the power section. this allows for a lot of headroom and tonal variety. The Hot Rod series by Fender is aimed at guitarists who want a simple sound which they can add to with their own pedals and effects to create their own style and tone. Artists such as Neon Trees, Foster The People, The Ting Tings, Black mamba and many more are know to use these amps which shows how versatile they can be.
Tone
Due to the amp having 3 channels, 3 Band EQ, presence control, and bright/normal switch this amp is capable of producing a huge variety of tone. A long with its built in spring Reverb you can easily attain that classic fender tone which many aspire to. fender created the Hot Rod series in order to give guitarist a wide variety yet basic tones which they could work with and add to to find and create their own sound. On the clean channel you have the option of either normal or a bright setting this allows you to have either a funk/treble sounding tone with lots of high end and mids as well as the classic Fender warm clean. The First gain channel can give you a nice blues tone up to classic rock rhythm parts. finally thee more gain channel can give you heavy blues/soft rock up to a lead tone.
Usability
The Fender Hot Rod Deluxe III is very to use the controls are laid out to be simple and straight forward the pannel is laid out; (left to right)Inputs, bright switch, volume, more gain switch, Treble, bass, middle, channel select, master volume, reverb, presence, pre-amp out, power amp in, foot switch socket, standby and then on/off switch. they was these controls are laid out makes the amp easy to understand and use. As well as this the amp also comes with a 2-button/3 function foot switch which allows you to switch between the channels with ease and is fantastic for playing shows.
As well as this there is an option to add a matching 1x12" cab which would be great as you have the additional option of more volume for larger venues or big concerts. With this additional cab this amp can be used for any size venue, whether it be for home use, in the studio or playing to a large crowd.
The Fender Hot Rod Deluxe III Guitar Amp Features:
Controls:Presence, Reverb, Master Volume, Middle, Bass, Treble, Drive Select Switch, Drive Volume, Bright Switch
Wattage:Presence, Reverb, Master Volume, Middle, Bass, Treble, Drive Select Switch, Drive Volume, Bright Switch
Speaker:1x12" Celestion G12P-80
Power Valves:2 x 6L6
Pre-amp Valves:3 x 12AX7
Channels:Three - Selectable (Normal, Drive and More Drive)
Depth:10.5" (26.7 cm)
Width:23.5" (59.7 cm)
Height:18.75" (47.6 cm)
Weight:45 lbs. (20.41 kg)
Effects:Reverb
Includes: 2-Button footswitch + fitted cover