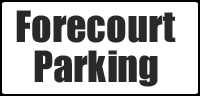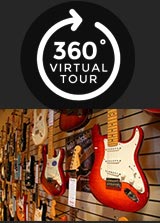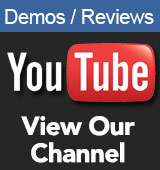 Opening Times
Mon/ Fri/ Sat
9.00am - 5.30pm


Tue/ Wed/ Thur
9.00am - 8.00pm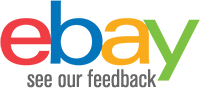 Contact Us
Sales

01772 722468

Email:

sales@achamilton.co.uk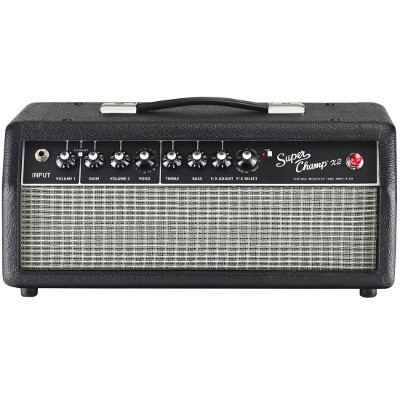 Fender Vintage Modified Super Champ X2 Guitar Amplifier Head 15 Watt
£330.00 RRP £399.00
Available to Order
Estimated delivery Call 01772 722468 for confirmation
Example Deposit: £33.00
Below are example finance options available for you. The deposit amount is adjustable at checkout to suit you.
12 Months at 9.9% APR - £26.03 P/M
24 Months 9.9% APR - £13.63 P/M
36 Months 9.9% APR - £9.51 P/M
Fender Vintage Modified Super Champ X2 Guitar Amplifier Head 15 Watt
Valve Sound!
The Fender Vintage Modified Super Champ X2 Guitar Amplifier head unit is designed to give you big, valve sound on the go, yet adds some cutting edge effects and digital abilities that make this one of the most versatile head units out on the market today. Comprising of a 15 watt amplifier utilising a 12AX7 valve for the pre-amp and 2 6V6 valves for the power amp, you can get that warm and powerful tube sound even at lower volumes. The Fender Vintage Modified Super Champ X2 is ideally suited to the Fender SC112 enclosure or any cab with an 8-ohm speaker, meaning you can combine it with your cab of choice.
Amp Models and Sounds
The Super Champ X2 has 2 channels, clean and overdrive with all the controls that you need including, volume, gain, treble and bass controls as you would expect but this is where convention ends and innovation begins. The Super Champ X2 gives you 16 different amp models all accessible at the turn of a dial! Tweed, blackface, british, hot rod, metal and many more are all there for you to use. Complimentary to this is the powerfull effects section. Vibratone, deley, reverb, chorus and tremolo can be tweaked to your liking and there is tap tempo support for you to get your delay to the beat of your song.
Device Compatability
As well as the standard 1/4" line in, speaker out and pedal connectivity, the Super Champ X2 also houses a USB connection. With this, you have the power to record in pure, digital quality, the specific sound from the X2 including the effects and amp models! Use your favourite recording software on PC or Mac to fully capture the superb sound from this remarkable little amp. The Fender Vintage Modified Super Champ X2 is also compatible with the Fender FUSE app on PC or Mac, allowing for deep editing of the onboard sound and also allows you to connect with an online community of musicians to play with!
The Super Champ X2 has got everything a guitarist needs to perform, record and have masses of fun doing so! Solid, portable, versatile amplification from one of the best names in the business.
Fender Vintage Modified Super Champ X2 Guitar Amplifier Head 15 Watt Specification