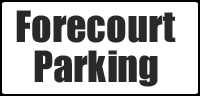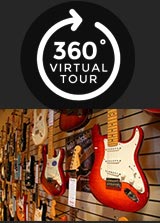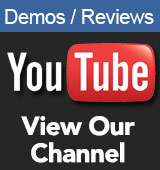 Opening Times
Mon - Sat
9.00am - 5.30pm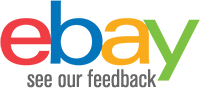 Contact Us
Sales

01772 722468

Email:

sales@achamilton.co.uk
**We are operating mail order and product support services as normal**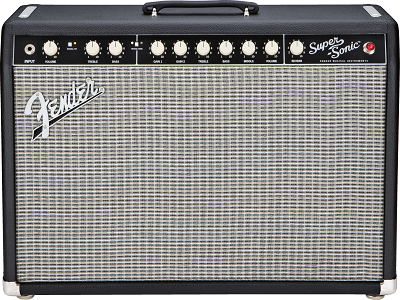 Fender Super-Sonic 22
£1179.00 RRP £1249
Out of Stock
Available to Order Estimated delivery Call 01772 722468

Pay Monthly
Deposit From £117.90
9 Months 0% APR - £117.90 P/M
12 Months 9.9% APR - £93.02 P/M
24 Months 9.9% APR - £48.70 P/M
36 Months 9.9% APR - £33.97 P/M
The Fender Super-Sonic 22 is a highly regarded amp among Pro guitarists round the world for being one of Fenders most versatile amplifiers to date, not only do you get the bright a clear fender clean tones but the burn channel can handle anything from soft blues up to to vast amounts of gain.
Basics
The Fender Super-Sonic 22 is a 22w all valve combo with built in reverb. It has 3x12AX7 and 2x12AT7 valves in the pre-amp and 2x6v6 tubes in the power stage, This gives the amp great tonal variety especially when pushing the tubes to high saturation levels. This amp is used by many big artists such as Royal Blood.
Look
Fender have made this amp stand out from the rest by adding Ivory Radio knobs instead of the back, a flowing 60s script logo, and a black textured vinyl grill to give it the classic fender valve amp look. These features along with the red jewel power light keep the amp looking as a fender should yet making it stand out with subtle differences. The amp cabinet its self it made out of 7-Ply 3/4" Birch/Maple Plywood to protect it from any bumps or falls and also to help the amp resonate correctly.
Usability & Tone
The amp boasts 2 channels a vintage channel and a burn channel the vintage channel gives you the classic fender clean sound where as the burn channel handles anything from soft blues up to high gain. It has been made be to be easy to use as possible. On the vintage channel you have a normal and a fat switch this allows you to get two different tones out of one channel you can have the classic fender glassy sound from the normal setting or the ability to thicken up the low end by going into fat mode. On the burn channel you have gain 1 and gain 2 knobs to set your level of distortion which can be from soft blues up to heavily saturated rock tones, as well as this it has a 3 band EQ and volume control to set separate volumes for both channels. It has fenders unique built in reverb and It comes with a 4 way foot switch to make using it even easier live to control it with your feet. The Super-Sonic also has a built in FX loop and two parallel outputs one for the internal speaker and one for an external if you wanted to add an extra speaker for larger venues. The speaker which comes in the amp is a Fender Lightning Bolt which was actually designed by Eminence to be perfect for the Super-Sonic and give it the sound which they were looking for.
Comes with a 4 way foot switch and fitted cover.
Controls:Vintage Channel: Volume, Treble, Bass, Voicing Switch (Normal/Fat). Burn Channel: Gain 1, Gain 2, Treble, Bass, Middle, Volume, Master Reverb
Voltage:120v
Wattage:22 Watts @ 18ohms
Effects Loop:1/4" - (Send/Return)
Speaker Jack:Two 1/4" Parallel (Internal and External)
Channels:Two - (Vintage & Burn: Vintage Channel has Two Selectable Voices)
Depth:8.5" (21.6 cm)
Width:24" (61 cm)
Height:17.3" (43.9 cm)
Weight:40 lbs. (18.2 kg)
Effects:Reverb
Speaker:One - 12" Fender "Lightning Bolt" Design by Eminence
Impedance:8 Ohms
Pre-amp Tubes:Groove Tubes - (3 x 12AX7), (2 x 12AT7)
Power Tubes:Groove Tubes - (2 x 6V6)
Handle:Molded Rubber "Dog Bone" Style
Grill Cover:Black textured vinyl covering
Fender SuperSonic 22 Amplifier Videos