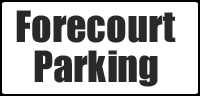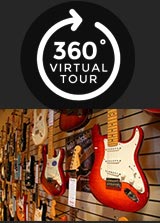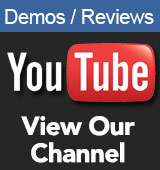 Opening Times
Mon - Sat
9.00am - 5.30pm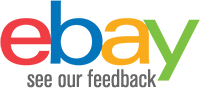 Contact Us
Sales

01772 722468

Email:

sales@achamilton.co.uk
**We Are Fully Open - Instore and Mail Order**

Yamaha Tyros 3 Pre Owned
This instrument is discontinued
Yamaha Tyros 3 : Cool New Features

New - Super Articulation2 Sound Technology
New - Style section
New - Drawbar organ section
New - Sliders under the screen
New - Improved layout
New - High def. LCD screen

As a top UK Yamaha Tyros Retailer we can offer you great prices and service

Part exchange welcome, why not trade in email us for a px allowance
We had our Tyros3 demo on the 6th October and this is what we thought ;
"It had to be difficult for Yamaha to produce a keyboard significantly better that the Tyros2 after all its a fantastic instrument. It has to be significantly better otherwise why would anyone want to upgrade. James Sergeant was our Yamaha demonstrator for the night. James was enthusiatic from the start and did a brilliant job demonstrating the Tyros3.
Jamess demonstration was very different from previous demonstrations that we have had from both Yamaha and other manufacturers.He briefly explained the new sampling methods, how the new voices were created and then he played, a little more explanation and comparison and then he played. The emphasis was on sound quality all the way through the demonstration. James held our undivided attention for over an hour and a half showing us the differances between the new technology and what we were used to.
I was totally amazed when James showed us a comparison between Tyros Tyros2 and Tyros3 saxophones, I thought Tyros2 had a great saxophone until I heard the Tyros3 saxophone... it wasnt just better... it was massively better, this was true of all of the super-articulation2 voices. Tyros3 is approaching the flexibility in tone that a natural acoustic instrument achieves and I find that incredible. I love organ voices and they have been beefed up once more giving us that rich tone of organs in their heyday. The piano voice has been taken from the CVP range, other voices from Yamahas pro-music Motif series.... in total over 500 new voices... all of them better quality. It seems to me that the guys who made the Tyros3 have been round all the divisions of Yamaha and taken each departments very best sounds to create the Tyros3.
There are plenty of new styles on the Tyros 3 and those that carry over from the Tyros 2 hae been improved and re balanced using the better voicing and technology of the of the Tyros3...by Alan Hamilton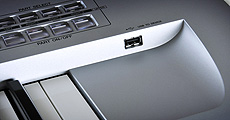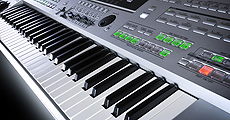 Our demonstrators have attended the initial preview day in May of this year and the training days in September this is what they thought :
The Tyros 3 is all about quality of sound, the new sounds are quite stunning in how much better they are than tyros 2 which is all the more incredible considering how good tyros 2 was and still is, we all thought how are they going to beat this? But somehow they've managed it, everything thats good about tyros 2 is still there and the way you use the instrument is quite rightly the same. (don't change what aint broke).
Of course there are subtle differences like the sliders which was an obvious improvement that should have been there in the first place, another obvious addition was an inbuilt hard drive which is now included in the price, but again the reason why people will buy the tyros 3 is that sheer quality of sound, and that same quality also has a positive impact on the backing styles which now utilise those higher quality sounds and together with additional and improved effects means that the whole accompaniement sound will be far better, even styles which have the same name as before will sound a lot better simply because they are using better sounds.
All in all Yamaha have done a great job and you don't need me to tell you how good it is, play it and you will buy it, it's as simple as that ! ...by Justin Myerscough

A&C Hamiltons Tyros3 is special
includes USB stick with 900 extra styles
Theatre Organ Upgradeable
Midi Spec designed to suit additional keyboard and pedalboard
Free Fitting of all upgrades
Free Tuition Guide
Free Helpline
Bringing you the news as we get it on the Tyros 3
Many of you are Yamaha Tyros2 owners and have more than likely been waiting for the news of the new instrument to dominate the market. The wait is over! Yamaha Tyros3 has arrived and is mind blowing. There are many new features, which have been added and simply improved upon with help from Yamaha users. The user has a much better layout to work with and the ergonomic design makes it easier to the eye. There are too many features to list which have been added or improved. The best way is to judge for yourself. Come and here the demo at A&C Hamilton - Preston. You will be amazed.

Yamaha Tyros3 :-The ultimate playable keyboard, fusing of awesome sound with superior playability at any unparalleled level
---
61-key digital workstation with authentic sounds, powerful, exciting styles. 749 Voices, 35 Drum/SFX Kits, 480 XG and 256 GM2 Voices including brand new Super Articulation 2 Technology 450 exceptionally high-quality Styles including the new MegaVoices Eight slider, one assignable slider and articulation switches Adoption of Two-Track Hard Disk Recorder and large-capacity Hard Disk Drive Convenient Multi Pad Sync function, Registration and OTS Setting
---
Combines the most advanced tone generation technology, Super Articulation 2 with state-of-the-art digital electronics and features to give you stunning sound quality with maximum musical versatility.
So what's new about Tyros3 ?
Well, just about everything - far to much to detail in the space available here!
The most unchanged aspect of the instrument is its overall appearance, because Yamaha wanted to maintain the family look, but, more importantly, maintain the operating system so owners of both the original Tyros and Tyros2 would instantly feel at home with the instrument.
However, there are a number of important changes to the panel, the most obvious of which is the addition of 9 sliders positioned beneath the LCD screen. These sliders effect a number of different functions, depending on the feature selected, but for lovers of organ sounds, their most important function is to change the organ footages, in a similar way to traditional 'drawbar' based instruments. This makes changing voices 'on the fly' very easy.

---
Yamaha Tyros 3 Sound Quality & Super Articulation2
This is a musical instrument - so sound quality is all important, and Tyros3 takes the listeners sonic experience to new heights. One of the key contributors to this is the brand new Super Articulation2 voices. Super Articulation was first introduced on the Tyros2, adding many detailed musical nuances to the orchestral sounds. This has been taken to new heights with Super Articulation2.
Each Super Articulation2 sound features a vast selection of supporting samples to the main 'voice' sample. Depending on how you play (or if you use the new Art1 and Art2 buttons) the keyboard automatically selects one of these 'supporting' samples to add incredible level of realism. Any of the Super Articualtion2 voices can glissando, bend and articulate, just like the real thing. However each voice responds differently, like the individual instrument. Frankly you need to hear it to believe it! This is only the beginning.
There is a host of new sounds across every voice section of the instrument. This includes a brand new Piano voice (taken directly from a Clavinova CVP range) and a complete new organ section, with new Theatre and Jazz organ voicing and a range of new effects.

---
Yamaha Tyros 3 New Styles Tyros3
The accompaniment section has been greatly extended, offer a total of 450 styles. Any styles that have been carried over from Tyros2 have been upgraded, and many have new Intros and Endings, creating a total new musical feel.
---
Digital Sound Processor
(D.S.P.)One feature that has improved the overall sound quality is the new DSP effects. Now boasting high quality reverbs (and a host of additional effects) the new DSP blocks have enriched the quality of every section of the instrument.
---
Yamaha Tyros 3 New Features
Tyros 3 comes complete with 80GB hard drive, allowing a massive amount of storage space for registrations, additional styles/voices or recordings.

---
The LCD screen uses TFT technology, making it vibrant and clear, and can be seen clearly from just about any angle. A new 'sync start' function ensures perfect timing when engaging a multipad, while the built in LAN port allows easy connection for those using the unique Yamaha Internet Direct Connection feature.
Tyros3 Specifications
Tyros3 Keyboard Info
Keys 61 keys (C1-C6) Initial Touch/Aftertouch Type Organ (FSX)
Tyros3 Voice info
Polyphony (max) 128
Layer R1/R2/R3/L
Split Style (default point: F#2), Left (default point: F#2), Right 3 (default point: G2)
Voices 749 Voices + 20 Organ Flutes + 480 XG Voices + 256 GM2 Voice +35 Drum/SFX kits(And GS Voices for GS Song playback)
MegaVoice 23
S.Articulation2!(AEM technology)11
[TRUMPET] JazzTrumpet / ClassicTrumpet[SAXOPHONE] JazzSax / BreathySax
[FLUTE/CLARINET] Clarinet / BalladClarinet / RomanceClarinet /IrishPipeAir / IrishPipeDance
[ACCORDION] Harmonica / BluesHarp
S.Articulation! 53 Sweet! 26 Cool! 58 Live! 70 Live! Drums 12 (Included Live! SFX)
Organ Flutes! 20 Presets
Tyros3 Voice Expandability
Custom Voices Yes (Wave Addition: Normal Voices, Drum Voices)Premium Voices Yes (optional DIMM memory is necessary)
Voice Set Yes
Tyros3 Style info
Styles 450 Format SFF GE
Control SYNC STOP, SYNC START, START/STOP, AUTO FILL IN Section Intro x 3, Ending x 3, Main x 4, Fill In x 4, Break
Fingering Single Finger, Fingered, Fingered On Bass, Multi Finger, AI Fingered, Full Keyboard, AI Full Keyboard
Style Creator Yes
RAM Capacity per Style approx. 120 KB
Tyros3 Easy set-ups info
OTS (One Touch Setting) 4 for each Style
Music Finder Preset Records 1850
Music Finder Plus Yes
Tyros3 Song info
Preset Songs 5 Sample Songs
Control REC, STOP, PLAY/PAUSE, REW, FF, METRONOME
Recording :
Quick Recording, Multi Recording, Step Recording
Tracks 16
RAM Capacity per Songapprox. 300 KB
Lyric Display Yes Score Display Yes Song Position Jump 4 point / Loop
Style/Song Control
FADE IN/OUT, TAP TEMPO, TEMPO (5-500)
Tyros3 heavy stuff info
Data Compatibility GM, XG, XF, SFF, SFF GE, GM2/GS (for Song Playback)
Hard Disk Recorder
Tracks Play: 2 Stereo Track REC: 1 Stereo Track
Control REC, STOP, PLAY/PAUSE, PREV, NEXT, SELECT, SETTING
File Format Wave (16-bit, 44.1 kHz, stereo)
MultiPad
Preset 123 banks x 4 Pads
Control Pad 1-4, SELECT, STOP, SYNC START
Vocal Harmony
60 Preset + 10 user
Tyros3 Effects info
Reverb 42
Chorus 106
DSP1-DSP7 272
DSP8-DSP9 272 (for Style)
Master Compressor 5 presets + 5 user settings
Master Equalizer 5 presets + 2 user settings
Harmony/Echo Yes
Sustain Button Yes
Registration Memory
Buttons 1-8
Control Bank select, Memory, Freeze, Registration Sequence
Control
Pitch Bend Wheel Yes
Modulation Wheel Yes
Articulation Switch ART. 1, ART. 2
Sliders 9 (including 1 assignable)
Transpose
-12-0-12 (Keyboard/Song/Master)
Tuning 414.8-440-466.8 Hz
Display
640 x 480 dots TFT VGA color 7.5 inch LCD
Language 5 languages (English, German, French, Spanish, Italian)
Text Viewer Yes
Wallpaper Customize Yes
Storage
USB to Device
Internal Flash 3.2MB
Hard Disk (installable) Yes
Tyros3 Terminals
USB TO HOST USB 2.0 HighSpeed x 1
USB TO DEVICE USB 2.0 HighSpeed x 2 (Front/Back)
MIDI MIDI A (IN/OUT), MIDI B (IN/OUT)
FOOT PEDAL 1 (SUSTAIN), 2 (ARTICULATION 1), 3 (VOLUME), Function Assignable
Audio LINE OUT MAIN (L/L+R, R)
LINE OUT SUB (1, 2)
LOOP SEND (L/L+R, R) / AUX OUT (Level Fixed): Selectable
LOOP RETURN (L/L+R, R) / AUX IN (with TRIM control)
MIC/LINE IN (with TRIM control)
PHONES
RGB OUT Yes
VIDEO OUT NTSC / PAL Composit
LAN Yes (Internet Direct Connection)
For Option Speaker To Satellite Speaker (L/R), To Sub Woofer (L/R)
Power Supply AC IN
Dimensions
[W x D x H] (without Music Rest) 1140 x 450 x 143 mm
Weight
(without Music Rest) 15 kg
Optional Accessories
Speaker TRS-MS02
Headphones HPE-150
Footswitch FC4/FC5
Foot Controller FC7
MIDI Foot Controller MFC10
Floppy Disk Drive UD-FD01