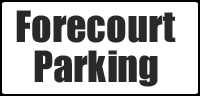 Opening Times
Mon - Sat
9.00am - 5.30pm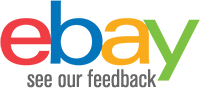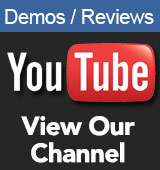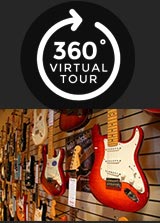 **We are here for online sales and product support - just call 01772 722468**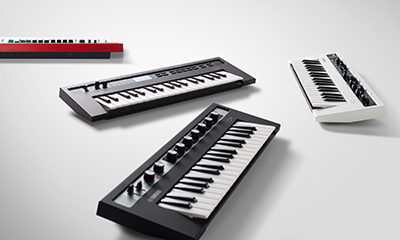 Yamaha Reface
£1339.00 RRP £1608
Out of Stock
Available to Order Estimated delivery Call 01772 722468
Own the entire 4x Yamaha reface collection instruments with this bundle including reface DX, CP, YC and CS. These compact portable instrument exude quality and incredible sound and sound incredible played together for some serious music production.
Reface DX
Bringing back the classic sound of FM synthesis with a modern favour. FM synth products like the Yamaha DX7 became iconic machines because of their district sound. Now you an own an FM synth with modern additives such as built in effects and new multi-touch controller screen. The multi-touch controller panel allows you to access and modify parameters instantly for super-fast editing and parameter changes. Past Fm synthesizers have been complex to use but this new system makes it much more user friendly. Algorithms can be instantly accessed and modified along with effects and an array of other controls, all easily accessible on the front panel. There are 32 storage locations for your sounds or you can share your creation with the world using the new Soundmondo software. There is even an IOS app for storing and loading all your own sounds to an external IOS device with ease. For more details visit the reface DX page.
Reface CS
Powerful synth tones and effects will allow your sound creativity to run wild. 5 different oscillator types each with dedicated texture and mod controls can be used to instantly make your own unique, rich synth tones. There i a range of dedicated controllers on the reface CS including low pass resonant filter, pitch bend stick, ADSR controls for filter and amp section, built-in effects processing including delay, phaser, chorus/flanger and distortion, assignable LFO and even a looper facility.
Just like all reface models, there is support for MIDI in/out, L/R jack output, headphones socket, DC socket and they can also be battery powered via 6x AA batteries with an approx. life of 5 hours. There is even a USB to HOST connector which can be used for the reface capture app and Soundmondo software.
Reface YC
Classic and vintage organ tones are here with a tone all of their own. 9 Drawbars and 5 vintage organ models give birth to endless organ possibilities. Distortion and reverb effects work in harmony with a built in rotary speaker emulator for the sounds you only expect from huge organs! Tones include American tone wheel organ, British transistor organ, Italian transistor organ, Japanese transistor organ and finally the classic Yamaha YC-45D.
As it is a drawbar organ there is no provision for storing your own tones internally on the YC model but you will be able to make use of the reface capture app in order to store and instantly re-load your favourite tones back in. For those used to using a foot volume like there are on organs in general, a socket for the Yamaha FC7 pedal has been provided. FC7 is available separately.
Reface CP
New technology brings a well known sound into a compact instrument. The CP pianos have their own unique tone and control to create beautiful vibrant pianos right through to hard biting pianos with great dynamic response. The reface CP offers 6 individual piano models including: early 70s tine electric piano late 70s tine electric piano, late 60s reed electric piano, 70s struck string Clavinet, toy piano and the Yamaha CP80 electric grand piano.
Despite its compact size this instrument sound every bit as large as its original counterpart, if not better. A selection of built-in effects are instantly accessible to create the perfect sound for your needs. Drive, Trem, chorus, reverb and more are on hand and can be combined in pairs.
With the MIDI In it is possible to use a larger keyboard as a controller keyboard so users can have the quality sounds of the CP but with feel of a piano as well. Combined with Sustain pedal input, built in speakers and battery powered portability, the reface CP can be used for your musical creations practically anywhere at anytime.
Reface - Connect Them Together
all Yamaha reface models include a 3.5mm stereo aux input jack on the rear. That makes it easy to daisy chain them together so you do not need a large mixer, you can simply use the last 2 outputs in the chain to connect to your amplification or audio system.