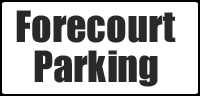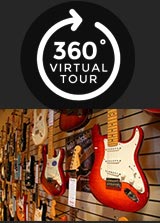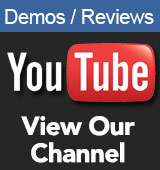 Opening Times
Mon/ Fri/ Sat
9.00am - 5.30pm


Tue/ Wed/ Thur
9.00am - 8.00pm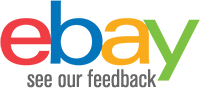 Contact Us
Sales

01772 722468

Email:

sales@achamilton.co.uk
Yamaha CVP-705
£3860.00 RRP £4782
Available to Order
Estimated delivery Call 01772 722468 for confirmation
Example Deposit: £386.00
Below are example finance options available for you. The deposit amount is adjustable at checkout to suit you.
12 Months 19.9% APR - £318.97 P/M
24 Months 19.9% APR - £173.91 P/M
36 Month 19.9% APR - £126.09 P/M
Yamaha CVP-705 A truly modern instrument.
Experience a purely digital piano with the heart of a true grand. Youll feel the difference from the very first notes you play. Realistic touch and response, paired with the unmistakeable tone of the finest concert grand pianos ever made, the Clavinova delivers expressive capabilities and a dynamic range that redefines the standard for digital pianos today.
Yamaha CVP-705 Your dream piano studio awaits.
The enhanced Piano Room now includes the world-class Yamaha CFX and BÖsendorfer Imperial grand pianos, plus vintage electric pianos. In Session Mode, you can invite three virtual musicians into the room to "jam" with you as you practice and perform in one of 40 different musical styles. These session musicians will automatically follow your harmonies and your volume expression using the new Dynamics Control feature. You can selectively activate and deactivate each one depending on your musical needs at the time. Within this special room, you can even record your sessions with the touch of a single button.
Yamaha CVP-705 A huge variety of top qaulity voices
The CVP-705 features hundreds of high-quality instrument Voices including "Natural!", "Sweet!" and "Cool!" Voices sampled specially to compliment the instrument types. Yamahas Super Articulation Voices (SA) add genuine performance attributes of the real musical instruments as though they were being naturally performed by a virtuoso of that instrument instead of from the keys of a piano keyboard. Examples include "fret noise" or "body knocks" from a guitar or the "inhales", "exhales" and glissandos from wind instruments. By simply varying your touch and playing techniques or using the pedals, SA voices will add significant authenticity to your sound.
Yamaha CVP-705 is more than just piano.
One of the defining features of a CVP Clavinova is the multitude of different Styles that can be controlled in real-time by playing chords on the keyboard. Accompaniment Styles introduce ensembles of virtual musicians to your performances in a variety of musical genres. From small jazz ensembles to full orchestras, you control what chords or harmony they play by what YOU play, plus you control the dynamic of the ensemble. Developed by professional session musicians from around the world, Styles add authentic, studio-quality backing players to your performances - even when you play by yourself. You can use Styles to add embellishing Intros, Endings & Fill-Ins and even arrange songs in real-time.
Would you like to sing with the Yamaha CVP-705
You can connect a microphone to enjoy singing along with your keyboard performance or using Karaoke song files from YamahaMusicSoft.com. All input jacks are conveniently located at the front of the instrument, under the keybed for easy access. Only Yamaha could build an instrument with studio-quality effects like reverb, echo and even Vocal Harmony. Alternatively, you can connect a portable music device such as an MP3 player or smart phone to enjoy listening through the Clavinovas high-definition speaker system.
Two world class concert grands in one digital piano. Yamaha CVP-705
Two world class pianos are contained within the CVP Clavinova. The CFX, Yamahas finest concert grand, selected and played by the winner of the 2010 International Chopin Piano Competition, and the Imperial from BÖsendorfer, one of the oldest piano manufacturers in the world and a brand held in high esteem by pianists throughout its long history. These renowned pianos are characterized by distinctive traits such as power, versatility, subtlety, lightness and mellowness.
Both of these superb pianos Voices are featured by name in the Clavinova. Tuned to perfection by a highly experienced piano technician and having the sound from each key recorded individually, Clavinova truly captures the unique tonal character of each of these outstanding instruments.
With Clavinova, you can choose from and enjoy the amazing digital reproductions of the exquisite beauty tone that only the Yamaha CFX and BÖsendorfer Imperial can deliver.
Superb playability and feel. Yamaha CVP-705
NWX (Natural Wood X) keyboards are created using Yamahas unrivaled expertise acquired through more than a century of crafting fine acoustic pianos. The material used for NWX keyboards is cut from wood that has been carefully dried specifically for use in making musical instruments. Only the best wood from the finest part of the tree is selected, resulting in a keyboard that is more resistant to buckling and warping than common laminated wood keyboards.
The NWX keyboard also features an escapement mechanism that reproduces the feel of an acoustic piano as it goes through the let-off and drop of the hammer when a key is played very softly. The action has been designed in such a way that the escapement is discernible only on the lightest keystrokes, similar to the keyboard of a grand piano.
Synthetic ivory keytops reproduce the tactile surface of the ivory keyboards once used in acoustic pianos. It features highly absorbent material that prevents fingers from slipping even after hours of performing, while retaining the ideal texture and feel.
Yamaha CVP-705 For a sound that truly resonates with the listener.
In a grand piano, strings and sounds resonate throughout the entire body of the instrument producing a rich reverberation that envelops the listener in sound. Not only are the strings you are playing vibrating, but other strings ring as a reaction to ones you play. This is one reason the pianos sound is so complex and rich.
This phenomena is reproduced perfectly in the Clavinova through Virtual Resonance Modeling (VRM) which calculates the various states of the strings for each of the 88 notes on the keyboard from one instant to the next. As a result, the Clavinova reflects the limitless number of factors inherent in playing an acoustic piano such as which keys are pressed, the strength with which the keys are played and pedal timing.
Yamaha CVP-705 A new kind of headphone experience.
Unique to Yamaha, the Stereophonic Optimizer adjusts the spacing of the sound and the separation from the piano when listening via the headphones, resulting in a spacious sound image that will inspire you to play for hours at a time. Using this private listening environment, the sound of the Clavinova appears to come from the body of the instrument rather than from the headphones, providing a more realistic and naturally comfortable experience.
The Clavinova is ready for your Session. Yamaha CVP-705
The Piano Room features the world-class Yamaha CFX and BÖsendorfer Imperial concert grand pianos and has been expanded to include additional keyboard instruments including vintage electric pianos. In Session Mode, you can invite three additional session musicians into the room to accompany you as you practice and perform in 40 different musical styles. These session musicians will automatically follow your harmonies in either full-keyboard mode or split mode, and will also follow your volume expression using Dynamics Control. These session musicians can selectively be activated and deactivated depending upon your musical needs at the time. Within this special room you can even record your sessions with the touch of one button.
So realistic, you wont believe the sound is coming from a keyboard Yamaha CVP-705
Yamahas Super Articulation Voices (SA) add genuine performance attributes of the real musical instruments as though they were being naturally performed by a virtuoso of that instrument instead of from the keys of a piano keyboard. Examples include "fret noise" or "body knocks" from a guitar or the "inhales", "exhales" and glissandos from wind instruments. By simply varying your touch and playing techniques or using the pedals, SA Voices will add significant authenticity to your sound.
Yamaha CVP-705 Cant remember the name of a song? No problem. Just play!
The Style Recommender is an intelligent function that allows you to find a Style that suits the type of music you feel like playing. You dont even need to know the name of the song; the rythmic feel alone will do. Just play a bar or two of a simple rhythm or piano tune and a list of Styles that match your playing will instantly be displayed.
Sing in perfect Harmony… Pitch correction Yamaha CVP-705
You can enjoy karaoke backing with songs stored in your Clavinova or downloaded from YamahaMusicsoft.com. The lyrics are shown on the display* and the words change color as the song advances, so you know exactly when to come in. You can even display the lyrics on a big TV screen so everyone can join in! *Only if the song data includes lyrics.
Plug in a microphone, and you can sing along with your playing. The Vocal Harmony 2 (VH2) engine creates advanced sounding harmonies, enriching your voice and is even capable of correcting your pitch!
Size/Weight
Dimensions
Width
1,420 mm (55-15/16") (Polished finish: 1,422 mm (56"))
Height
868 mm (34-3/16") (Polished finish: 872 mm (34-5/16"))
Depth
606 mm (23-7/8") (Polished finish: 607 mm (23-7/8"))
Weight
Weight
77.4 kg (170 lbs., 10 oz) (Polished finish: 80.1 kg (176 lbs., 9 oz))
Control Interface
Keyboard
Number of Keys
88
Type
NWX (Natural Wood X) keyboard with synthetic ivory keytops (wood is used for the white keys), escapement
Touch Sensitivity
Hard2, Hard1, Medium, Soft1, Soft2, Fixed
Counterweight
Yes
Pedal
Number of Pedals
3
Half Pedal
Yes
Functions
Sustain, Sostenuto, Soft, Glide, Song Play / Pause, Style Start / Stop, Volume, etc.
Display
Type
TFT Color LCD
Size
7 inch (800 x 480 dots WVGA )
LCD Brightness
Yes
Touch Screen
Yes
Color
Yes
Score Display Function
Yes
Lyrics Display Function
Yes
Text Viewer Function
Yes
Language
English, Japanese, German, French, Spanish, Italian
Panel
Language
English only
Cabinet
Key Cover
Key Cover Style
Folding
Music Rest
Yes
Music Clips
Yes
Voices
Tone Generation
Piano Sound
Yamaha CFX, Bsendorfer Imperial
Key-off Samples
Yes
Smooth Release
Yes
VRM
Yes
Polyphony
Number of Polyphony (Max.)
256
Preset
Number of Voices
984 Voices + 33 Drum / SFX Kits + 480 XG Voices
Featured Voices
13 VRM Voices, 114 Super Articulation Voices, 30 Mega Voices, 46 Natural! Voices, 31 Sweet! Voices, 74 Cool! Voices, 86 Live! Voices, 30 Organ Flutes! Voices
Custom
Voice Edit
Yes
Compatibility
XG, GS (for Song playback), GM, GM2
Effects
Types
Reverb
58 Preset + 3 User
Chorus
106 Preset + 3 User
Master Compressor
5 Preset + 5 User
Master EQ
5 Preset + 2 User
Part EQ
27 Parts
Intelligent Acoustic Control (IAC)
Yes
Stereophonic Optimizer
Yes
Insertion Effect
322 Preset + 10 User
Variation Effect
322 Preset + 3 User
Vocal Harmony
VH2: 44 Preset + 60 User
Functions
Dual/Layers
Yes
Split
Yes
Accompaniment Styles
Preset
Number of Preset Styles
470
Featured Styles
396 Pro Styles, 34 Session Styles, 4 Free Play Styles, 36 Pianist Styles
Fingering
Single Finger, Fingered, Fingered On Bass, Multi Finger, AI Fingered, Full Keyboard, AI Full Keyboard
Style Control
INTRO x 3, MAIN VARIATION x 4, FILL x 4, BREAK, ENDING x 3
Custom
Style Creator
Yes
Other Features
Music Finder
2,500 Records
One Touch Setting (OTS)
4 for each Style
Style Recommender
Yes
File Format
Style File Format GE (Guitar Edition)
Songs
Preset
Number of Preset Songs
124
Recording
Number of Tracks
16
Data Capacity
approx. 300 KB / Song
Recording Function
Yes
Compatible Data Format
Playback
SMF (Format 0 & 1), XF
Recording
SMF (Format 0)
Functions
Demo
Yes
Registration
Number of Buttons
8
Control
Registration Sequence, Freeze
Lesson/Guide
Lesson/Guide
Follow Lights, Any Key, Karao-Key, Your Tempo
Guide Lamp
Yes
Performance Assistant Technology (PAT)
Yes
Piano Room
Yes
USB Audio Recorder
Playback
WAV, MP3
Recording
WAV, MP3
USB Audio
Time Stretch
Yes
Pitch Shift
Yes
Vocal Cancel
Yes
Miscellaneous
Metronome
Yes
Tempo Range
Yes
Transpose
Yes
Tuning
Yes
Scale Type
9
Storage and Connectivity
Storage
Internal Memory
approx. 2.4 MB
External Drives
USB Flash Drive
Connectivity
Headphones
x 2
Microphone
Input Volume, Mic / Line In
MIDI
IN / OUT / THRU
AUX IN
Stereo mini
AUX OUT
L / L + R, R
AUX Pedal
Yes
RGB OUT
Yes
USB TO DEVICE
Yes (x 2)
USB TO HOST
Yes
Amplifiers and Speakers
| | |
| --- | --- |
| Amplifiers | (50 W + 20 W) x 2 |
| Speakers | (16 cm + 5 cm) x 2 [(6 - 5/16" + 1 - 15/16") x 2] |
| Acoustic Optimizer | Yes |
Power Supply
Accessories
| | |
| --- | --- |
| Accessories | Owner's Manual, Data List, "50 Greats for the Piano" Music Book, My Yamaha Product User Registration, AC Power Cord, Bench (included or optional), USB Wireless LAN Adapter (may be included depending on your locale.) |
YAMAHA CVP-705 SHOP DEMO
YAMAHA CVP-705 DEMOS
Just unpacked and played the CVP705 today 24/07/15 , its everything we thought it would be from the review below, you never know how theyre actually going to sound in the flesh until you get one in the shop , what I would add having played it just now is that compared to the very popular previous model CVP509 , theres now no debate that this is a better product , with the CVP605 versus the CVP509 it was always 50/50, there were some things that you missed out on , like my favourite sound "Boys Choir" for example, now its all gain on the CVP705.
An Exciting day with Yamaha! Staff Review by Justin Myerscough
Every now and again myself and colleague Keith Rawlinson get to escape the shop for the day to preview new products with Yamaha , on this occasion it was for the August 2015 launch of the new PSRS series Keyboards - PSR-S670 - PSRS-770 - PSR-S970 and the new CVP700 series Digital Pianos - CVP701 - CVP705 - CVP709
First Impressions of the Yamaha CVP705.
The most obvious difference I think was the basic Piano sound itself , having now received the Bosendorfer piano sample, this is a completely different sound to the main Yamaha Grand Piano sample that we have been used to , a sound that is more mellow and full of character is the way that it comes across to me.
To add to this having just played it , its clear that its not just the addition of the Bosendorfer sample that is the big new thing , its also the other samples that benefit from this new VRM technology, I'm usually a little sceptical when manufacturers come out with new technology / jargon , all that matters surely is does it sound or play better , in this case there is a noteable difference and definitely these VRM piano's have a character and playability that is markedly different ( in a good way ) from all previous Yamaha's
Piano Room
This was an interesting new feature of the previous range that gave you lovely clear images of your chosen piano type ( grand, upright etc ) and the ambience from your desired location ( stage, hall,room etc ). This time they have made this feature into what I think is the most exciting and will be the most used feature of the product , because it is so simple and clear and intuitive. What happens is that if for example you start off with just the piano , you have a very clear image of the piano on the screen , you can then very easily just add your bass player and drummer or the complete backing band , it works so beautifully people are just going to love this feature , it also means you can use the instrument without even having to touch a single button, just operating it from the very clear touch screen, it even crossed our minds when we tried this that if you had some kind of " blanking plate " to cover all the buttons you would still be able to use it very nicely.