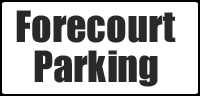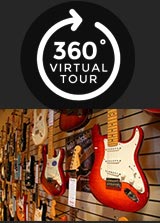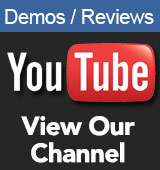 Opening Times
Mon - Sat
9.00am - 5.30pm


Exceptions
Closed 25th/ 26th Dec
Closed 1st Jan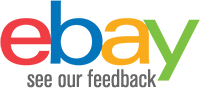 Contact Us
Sales

01772 722468

Email:

sales@achamilton.co.uk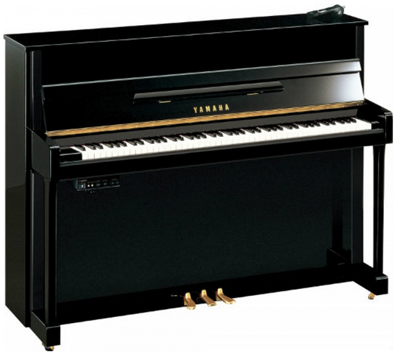 Yamaha B2E Silent SG2
£5452.01 RRP £5610
Out of Stock
Available to Order Estimated delivery Call 01772 722468
With its larger dimensions and heavier construction, the Yamaha B2 Acoustic Piano delivers a superior sound through added depth and volume. For the ambitious performer on a budget, there is no better instrument.
A piano is so much more than a musical instrument. It becomes part of your life and, well chosen, will be with you for life. Yamaha have been making pianos for over a century but the Yamaha B2 Piano is something of a departure for them. A hundred years of accumulated knowledge has been condensed into their most affordable piano ever. No corners have been cut. No compromises made in materials nor workmanship. They simply set out to design a fully featured Yamaha piano but at a lower price. And they succeeded. The Yamaha B2 Piano, like all Yamaha pianos, are instruments of extraordinary, natural beauty, combining art, craftsmanship and technology; a joy to play and own.
Silent functionality has been added to this B2 Acoustic Piano. This is an SG2 type type Silent piano featuring the superb Yamaha CF111S Grand Piano sound sample.
How does a Silent Piano work?
When the silent function is activated, the hammers will no longer hit the strings and instead, a highly sophisticated sensor-technology captures all movements of the keys and sends them to the digital tone module. Play a real acoustic piano with headphones at any time, day or night without being disturbed or disturbing others. The Yamaha Silent System is unsurpassed, allowing 24hr practice as well as possessing many other features including a range of pre-installed sounds, being able to record your own performances or connecting mobile devices to use the latest Apps.
Warranty
All Yamaha acoustic upright and grand pianos come with a 5 year manufacturers warranty. The warranty covers all parts and labour. If the piano needs repairing, then we come to your home. Tuning and general maintenance/servicing is not covered by warranty.
Delivery Information
Please note: Upright / Grand pianos are delivered by specialist piano movers to an easily accessible ground floor room (UK mainland only). In certain cases delivery prices can vary (dependent on your delivery requirements and location). If you have any questions regarding Piano delivery, please contact us on 01772 736691 before placing your order
Cabinet Finish: Polished Ebony
Keyboard: Number of Keys - 88
Key Surfaces - White:Acrylic resin
Key Surfaces - Black: Phenolic resin
Keyboard Action: Made by Yamaha
Hammer Type: b Seris Special
Pedal Type: Damper / Muffler / Soft
Frame Type: V-pro
Back Post Number: 4
Caster Type: Single Iron caster
Lid: Prop Safety Stop
Key Cover: Lid/Fallboard Locks: No
Soft-Close Fallboard: No
Silent Piano Functions
Type: SG2
Sensor System: Key Sensor Noncontact continuous detection optical sensor
Pedal Sensors: Damper pedal - continuous detection sensor, Soft pedal - ON/OFF detection sensor
Mechanism: Hammer shank stopper operated by center pedal
Action: Quick Escape mechanism
Digital Tone Type: AWM Stereo Sampling
Sound Engine (Piano): CFIIIS Sampling
Piano Effects: Damper pedal resonance effect
Internal Tone: Polyphony (max) 64
Number of Voices: 10
Wave Memory: 30MB
Functions: Reverb, Room / Hall 1 / Hall 2 / Stage
Pitch Control: -65 +65cent
Preset Songs: 50 (50 greats for the Piano)
MIDI Recording/Playback: Yes
Connectors: Headphones Stereo Jack x 2
MIDI IN/OUT: Yes
AUX IN/OUT: Mini Stereo Jack
SB TO DEVICE: Yes
Power Supply: Power Consumption 8W (DC12V)
Auto Power Off: Yes
Accessories: AC adapter, Headphones, Headphones holder, Owners manual
Dimensions
Width: 149cm (59")
Height: 113cm (44 1/2")
Depth: 54cm (20 3/4")
Weight: 207kg(456lb)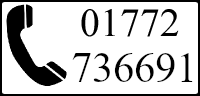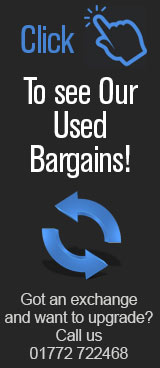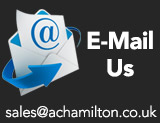 Alternative Choices