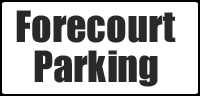 Opening Times
Mon - Sat
9.00am - 5.30pm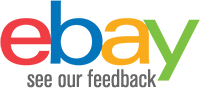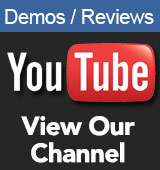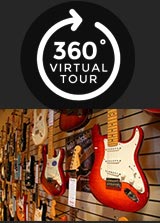 **We are here for online sales and product support - just call 01772 722468**
Yamaha PSR-i500 Portable Indian Keyboard
£418.00 RRP £449.00
Out of Stock
Available to Order Estimated delivery Call 01772 722468
Yamaha PSR-i500 Portable Indian Keyboard
Main Features:
The ideal keyboard for Indian music lovers, for both performance and learning
801 instruments, including 40 Indian instruments
282 types of auto accompaniment Styles, including 50 Indian Styles
Riyaz (Tabla/Mridangam & Tanpura) function with 30 Taals
Quick Sampling function (Normal/One shot/Loop)
Professional-quality DSP Effects
Indian Instruments
The PSR-i500 comes pre-loaded with a wide variety of indian instruments which are suitable for anything from traditional indian music to more modern and movie songs. You have 40 different indian instruments including some brand new voices which have been sampled and loaded into the keyboard due to requests from Indian producers working closely with Yamaha. On top of these fantastic voices you still get all the usual instruments such as your pianos, synths and many more, making this keyboard suitable for any style of music you can think of.
Indian Styles
the Auto-accomapniment built into the PSR-i500 is fantastic for playing alone or practice, you have a mass variety of styles for all different genres of music. There are 50 built in indian styles ranging from traditional music to modern movie songs. By playing chords in your left hand you trigger a full band to play along with following whichever chord you play leaving your right hand free to play melody or vocal lines.
Riyaz Drums
The PSR-I500 has a built-in Tabla/Mridangam & Tanpura function called Riyaz. You can practice to traditional Indian rhythms for hours, or use it for backing rhythm. What's more the PSR-I500 now features 30 different patterns of Taals for you to use or follow.
Learning Facilities
You can quickly learn how to play your favorite songs step by step with the PSR-I500. Not only the vast library of onboard songs, but all songs you have imported will be supported by the PSR-I500 lesson function. You can also buy songs from the impressive collection at Yamaha MusicSoft or even download practice music or lesson songs your teacher has made for you.
Yamaha PSR-i500 Portable Indian Keyboard Specification
Keyboard:

Number of Keys: 61
Key Type: Organ Style
Touch Response: Yes (Soft, Medium, Hard, Fixed)

Other Controllers

Pitch Bend: Yes
Control Knobs: Yes x2

Display

Display Type: Custom LCD
Screen Size: 92 mm x 42 mm
Backlight: Yes
Language: English



Tone Generation: AWM Stereo Sampling
Polyphony: 48
Number of Voices: 801 (257 Panel Voices + 32 Drum/SFX Kits + 50 Arpeggio Voices + 462 XGlite Voices)
Featured Voices: Indian Voice x 40, Sweet! Voice x 8, Cool! Voice x 3
GM Compatibility: Yes
XGlite Compatibility: Yes
Effects:
DSP: 10
Reverb: 12
Chorus: 5
Master EQ: 6
Harmony: 26
Dual Layers: Yes
Split: Yes
Arpeggio: 160
Melody Suppressor: Yes
Accompaniment Styles
Preset Styles: 282 (Incl. Indian 50 styles)
Fingering: Multi
Style Controls: ACMP ON/OFF, SYNC START, SYNC STOP, START/STOP, INTRO/ENDING/rit., MAIN/AUTO FILL, TRACK ON/OFF
One Touch Setting (OTS): Yes
External Styles: 10
Compatibility: Style File Format (SFF)
Songs
Preset Songs: 60
User Storage: 10
Recordable Tracks: 6 (5 Melody + 1 Style/Pattern)
Song Data Capacity: Approx. 19,000 notes (when only "melody" tracks are recorded)
Song Playback Format: SMF (Formats 0 & 1)
Recording Format: Original File Format (SMF 0 conversion function)
USB Audio Recording
Record Time: 80 minutes (approx. 0.9 GB) per Song
Recording Format: WAV (44.1 kHz, 16 bit, stereo)
Playback Format: WAV(44.1 kHz, 16 bit, stereo)
Quick Sampling
Sampling type: Normal, Oneshot, Loop
Samples (Preset/User): 5
Sample Time: Approx. 9.6 sec
Sampling Source: AUX IN
Sampling format: Original File Format (16 bit, stereo)
Sampling Rate: 44.1 kHz
Functions
USB Audio Interface: 44.1 kHz, 16 bit, stereo
Registration Buttons: 4 ( x 8 banks )
Lessons Guide: Yamaha Education Suite (Y.E.S.6)/ Listening, Timing, Waiting
Metronome: Yes
Tempo Range: 11 - 280bpm
Transpose: -12 to 0, 0 to +12
Tuning: 427.0 - 440.0 - 453.0 Hz (approx. 0.2Hz increments)
Riyaz Presets: 30
Riyaz Sections: 5
Storage and Connectivity
Internal Memory: Approx. 1.73 MB
External Drives: USB flash drive
DC In: 12 V
Headphones: Headphones/Output
Sustain Pedal: Yes
AUX In: Yes (Stereo-mini)
USB to Device: Yes
USB to Host: Yes
Amplifier and Speakers
Amplifiers: 6 W + 6 W
Speakers: 12 cm x 2
Power supply
Power Supply: PA-150 or an equivalent recommended by Yamaha, Six "AA" size alkaline (LR6), manganese (R6) or Ni-MH rechargeable (HR6) batteries
Power Consumption: 8 W (When using PA-150 AC adaptor)
Auto power off Function: Yes
Size and Weight
Width: 946 mm (37-1/4")
Height: 139 mm (5-1/2")
Depth: 404 mm (15-7/8")
Weight: 6.6 kg (14 lbs., 9 oz.) not including batteries