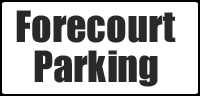 Opening Times
Mon - Sat
9.00am - 5.30pm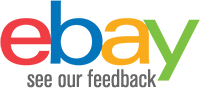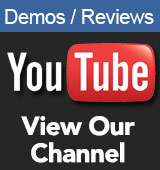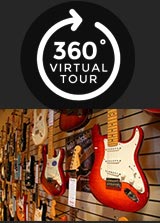 **We are here for online sales and product support - just call 01772 722468**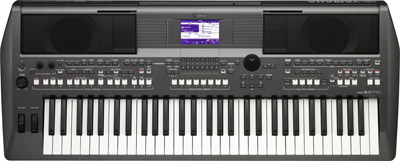 Yamaha PSR-S670 Keyboard - Used
This instrument is discontinued
£449.00 RRP when new £741
1 In Stock

Pay Monthly
Deposit From £44.90
12 Months 19.9% APR - £37.10 P/M
24 Months 19.9% APR - £20.23 P/M
36 Months 19.9% APR - £14.66 P/M

Used Model Available

We have Yamaha PSR-S670 Keyboard - Used available as a pre-owned unit. Call us for details on condition and spec. Click to view list.
Yamaha PSR-S670 Used
Our used PSR-s670 is in good condition with music rest power supply and 6 months warranty. Get yourself a great bargain instrument.
PSR-S670 Details
416 Voices (including MegaVoices), 34 Drum/SFX kits and 480 XG Voices
Authentic sampled sounds including superb acoustic and electric pianos, and electronic sounds perfect for todays dance music
New intelligent Arpeggio function with instant access to a library of arpeggiated synth phrases and patterns
230 Styles including a brand new DJ category.
Two live controllers for instant control over effects and other functions, including filter, arpeggio and track mute.
Expansion Memory - add new voices, drum kits and styles for extra versatility and enhanced performance
Authentic voices and styles from around the world
Powerful features for live performance - Yamaha PSR-S670 Keyboard
The PSR-S670 features two assignable live controllers, a modulation wheel and two assignable footswitch inputs, ensuring that you have total control over voices, styles, effects and other functions during live performance.
A new concept for performing live - Yamaha PSR-S670 Keyboard
DJ Styles are a new live performance concept featuring a collection of programmed chord progressions. This leaves both hands free to play melody lines, use the live controllers or even trigger additional audio samples with the Multi Pad. With new arpeggio function, PSR-S670 will play the phrase for you when you are holding chord.
Let your music take you to new places - Yamaha PSR-S670 Keyboard
Voice & Style Expansion Packs enable you to customize the PSR-S670 with a wide range of additional content from all over the world. When loaded into the keyboard, you can instantly access authentic new sounds, rhythms, and backing in the musical style of your choice. For even more versatility, use Yamaha Expansion Manager version 2.3 (or later) to link the PSR-S670 to your computer.* Yamaha Expansion Manager allows you to create individual expansion data sets containing content from various packs. You can even create your own voices based on your samples. Great on stage, in the studio or at home
Audio data can be played back with the USB Audio Player or triggered using the Audio Link Multi Pad function, giving you even more creative options. The PSR-S670 also has an AUX IN input to connect your audio player and a dedicated line output that makes it easy to use the PSR-S670 with a PA system for larger venues.
Chord Tracker
Identify the chord sequence from an audio track instantly with the Yamaha Chord Tracker app! The Yamaha Chord Tracker app for iPhone and iPad helps practicing and performance by extracting the chord sequence of an audio song stored on your device.
World Music Expansion Packs - Yamaha PSR-S670 Keyboard
Thanks to Yamahas new Voice & Style Expansion Packs for the PSR, players can take advantage of a wide selection of regional, ethnic and traditional Voices and Styles. Load them to your PSR and instantly play authentic sounds, rhythm and backing in the musical style of your choice!
Expansion Packs - Yamaha PSR-S670 Keyboard
World Music Expansion Pack - Euro Dance - Yamaha PSR-S670 Keyboard
Trendy Dance Styles and impressive Synth Voices that will get you in the groove!
20 Styles (+ 10 Bonus styles), 40 Voices, 40 Registrations / 5 Banks, 1 Midi Demo Song The Euro Dance Pack takes you straight to the Dance charts. Searching for fresh grooves? Here they are. From very latest DubStep or Electro beats to House and HipHop grooves, relaxed Trance and speedy Techno music and Chart hits- you will find the widest range of fascinating dance music styles that you have ever heard.
Style examples: Dub Step, Electro House, Italo Dance, Hit Trance, Tajo Beat, Spacy HipHop, Dance Field, Reggaetone, Dollar Beat, Arp Pop, Balkan Dance, Atzen Party, Tik Tak Disco, TurkishTechno, Neutrino and many more. The all-new Synth Voices include phat Leadlines, punchy Basses, athmospheric Pads, cutting Sequence-Lines to support Arpeggios, Growl Voices, Dance Stabs, Sweeps, Percussion SFX and a Dance Power Kit - all the typical sounds you expect from a real synthesizer. Sampling & Voicing support by Easy Sounds
World Music Expansion Pack - Europe ("Best Of" Collection) - Yamaha PSR-S670 Keyboard
20 Styles (+10 bonus styles): 6/8 British March, AcouFastWaltz, SternenFox, Pacos Rumba, Mambo IT Ballroom, Sa Sa Balkan, Tsamikos, 9/8 Roman, Turkish Mix 2 ... and many more 20 Voices: IrishAccordion, LowWhistle, ItalianAltoSax, Flamenco Kit, Frula, Tambura, Buzuki, Baglama, Ney, TurkishPercKit ... and many more Essentials from the 4 Packs Celtic, Latin, Balkan & Oriental: Celtic Folkband incl. Whistles, Accordion and others; Spanish Flamenco Perc incl. Cajon; Ital. Ballroom Sounds incl. AltoSax; Balkan Tambura Ensemble, Greek Buzuki; Turkish traditional instruments incl. full Percussion Set
World Music Expansion Pack - Mexican -Yamaha PSR-S670 Keyboard
Mexican Pack 2 includes a variety of special Styles that compliment the original Mexican Pack and brings the most diverse range of real mexican music to your instrument. You will enjoy playing traditional rhythms like Mariachi, Norteno or Corrido, in addition to Latin rhythms as Mambo, Son Cubano, Merengue and Bachata. The compilation also offers the best or Northern and Southern Mexico, like Zapateado, Quebradita, Cumbia Sureste and Charanga
Below packs will be available on August xx. Yamaha PSR-S670 Keyboard
Norteno & Mariach
Celtic
Western Europe
South East Europe
Church Organ
Indian 2
Indian Entertainer
Devotional Pack 1
Below packs will be available on October xx. Yamaha PSR-S670 Keyboard
Mexican Banda
Latin
Balkan
Oriental
Eastern Europe
China
Specifications Yamaha PSR-S670
Color/Finish
| | | |
| --- | --- | --- |
| Body | Color | Metallic Dark Gray |
Size/Weight
Dimensions
Width
1004 mm
Height
134 mm
Depth
410 mm
Weight
Weight
8.1 kg
Control Interface
Keyboard
Number of Keys
61
Type
Organ, Initial Touch
Touch Response
Hard1, Hard2, Medium, Soft1, Soft2
Other Controllers
Pitch Bend
Yes
Modulation
Yes
Control Knobs
2 (assignable)
Display
Type
QVGA 4.3 inch LCD
Size
320 x 240 dots
Color
Monochrome
Language
English, German, French, Spanish, Italian, Japanese
Panel
Language
English
Voices
Tone Generation
Tone Generating Technology
AWM Stereo Sampling
Polyphony
Number of Polyphony (Max.)
128
Preset
Number of Voices
416 Voice + 34 Drum/SFX Kits + 480 XG Voices
Featured Voices
11 Mega Voices, 19 Sweet! Voices, 28 Cool! Voices, 19 Live! Voices
Compatibility
XG
Yes
GS
Yes (for Song playback)
GM
Yes
GM2
Yes
Expandability
Expansion Voice
Yes (approx. 32 MB max.)
Part
Right 1, Right 2, Left
Effects
Types
Reverb
44 Presets + 3 User
Chorus
71 Presets + 3 User
DSP
283 Presets + 10 User
Master Compressor
5 Presets + 2 User
Master EQ
5 Presets + 2 User
Arpeggio
Yes
Accompaniment Styles
Preset
Number of Preset Styles
230
Featured Styles
208 Pro Styles, 12 Session Styles, 10 DJ Styles
Fingering
Single Finger, Fingered, Fingered On Bass, Multi Finger, AI Fingered, Full Keyboard, AI Full Keyboard
Style Control
INTRO x 3, MAIN VARIATION x 4, FILL x 4, BREAK, ENDING x 3
Other Features
Music Finder
1,200 Records
One Touch Setting (OTS)
4 for each Style
Expandability
Expansion Style
Yes
Compatibility
Style File Format, Style File Format GE
Songs
Preset
Number of Preset Songs
4 Sample Songs
Recording
Number of Songs
Unlimited (depends on the drive capacity)
Number of Tracks
16
Data Capacity
approx. 300 KB/Song
Recording Function
Quick Recording, Multi Track Recording
Compatible Data Format
Playback
SMF (Format 0 & 1), XF
Recording
SMF (Format 0)
Functions
Registration
Number of Buttons
8
Control
Registration Sequence, Freeze
Lesson/Guide
Lesson/Guide
Follow Lights, Any Key, Karao-Key, Your Tempo
Demo/Help
Demonstration
Yes
Overall Controls
Metronome
Yes
Tempo Range
5 - 500, Tap Tempo
Transpose
-12 - 0 - +12
Tuning
414.8 - 440 - 466.8 Hz
Octave Button
Yes
Scale Type
9 Presets
Miscellaneous
Direct Access
Yes
Voices
Harmony/Echo
Yes
Panel Sustain
Yes
Mono/Poly
Yes
Styles
Style Creator
Yes (No Step Edit)
Style Recommender
Yes
OTS Information
Yes
Songs
Song Creator
Yes (No Step Edit)
Score Display Function
Yes
Lyrics Display Function
Yes
Multi Pads
Multi Pad Creator
Yes
Audio Recorder/Player
Recording Time (max.)
80 minutes/Song
Recording
.wav (WAV format: 44.1 kHz sample rate, 16 bit resolution, stereo)
Playback
.wav (WAV format: 44.1 kHz sample rate, 16 bit resolution, stereo)
Storage and Connectivity
Storage
Internal Memory
approx. 2 MB
External Drives
USB Flash Memory (via USB to DEVICE)
Connectivity
Headphones
Yes
FOOT PEDAL
1 (SUSTAIN), 2 (VOLUME), Function Assignable
AUX IN
Yes
LINE OUT
L/L+R, R
USB TO DEVICE
Yes
USB TO HOST
Yes
Amplifiers and Speakers
| | |
| --- | --- |
| Amplifiers | 15 W x 2 |
| Speakers | 12 cm x 2 |
Power Supply
| | |
| --- | --- |
| Power Supply | PA-300C or an equivalent recommended by Yamaha |
| Power Consumption | 15 W |
| Auto Power Off Function | Yes |
Accessories
| | |
| --- | --- |
| Included Accessories | Owner\'s Manual, Online Member Product Registration, Music Rest, AC Adaptor(may not be include depending on your area. Check with your Yamaha dealer.) |
Multi Pads
| | | |
| --- | --- | --- |
| Preset | Number of Multi Pad Banks | 179 banks x 4 Pads |
| Audio | Audio Link | Yes |
Yamaha PSR-SX600 Sound comparison and demonstration
Yamaha PSRS670 review by Staff member Justin Myerscough
Having never been overly impressed with its predecessors S650 , S550 , the S670 has come as a pleasant surprise . Most importantly the sound quality I would say is as much as 30% improved over the previous model , its a nice vibrant sound , less high pitched than previous models.
The operation of this level of keyboard has always been a bit of a pain when compared to the higher models like S750, S950 etc . On the previous S650 , S550 you've always had to view sounds and styles in a one at a time sort of way , as opposed to being able to view a full screen of multiple options , the S670 now has that full view like its more expensive counterparts , ok you still can't select them via a button at the side of the screen but its definitely a big improvement to what we had at this level previously.
Finally the expandability of the product is now more of an advantage , at AC Hamilton we include a USB stick with hundreds of extra styles but also now 4 x Yamaha Expansion packs , in addition to this customers can also download an expansion pack of their own choice using a special code provided on the box , giving you a total of 5 expansion packs ! If anyone has any difficulty in downloading or using their packs all AC Hamilton customers benefit from friendly help and technical support from our affable technical whizz kid Mr Keith Rawlinson whose patience is limitless when coming to the aid of our customers.