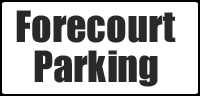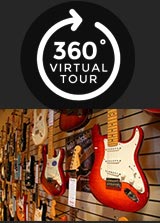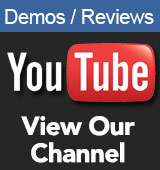 Opening Times
Mon - Sat
9.00am - 5.30pm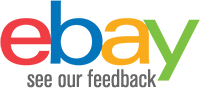 Contact Us
Sales

01772 722468

Email:

sales@achamilton.co.uk
**We are operating mail order and product support services as normal**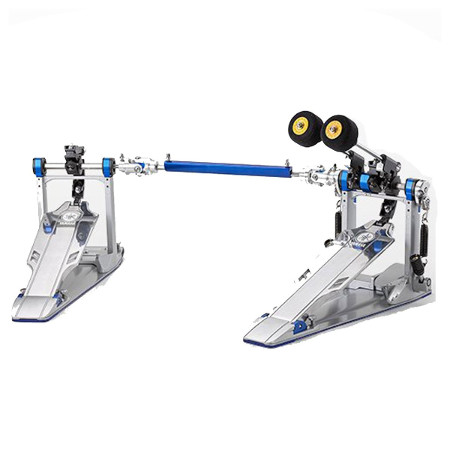 Yamaha FP9 Direct Drive Double Pedal
£439.00 RRP £576
Out of Stock
Available to Order Estimated delivery Call 01772 722468
Yamaha FP9 Direct Drive Double Foot pedal
overview
The Yamaha FP9 Direct Drive Double Pedal Boasts an extremely smooth footboard along with a low profile stabilising hinge which are independently smoothed and precisely fabricated before assembly which allows for a smooth performance. The Direct Drive system creates a direct link between the footboard and the pedal making the response time of the Footboard to the beater virtually simultaneous. The link has three positions which allows you to precisely fine tune your pedals actions in order to suit your playing style. The double pedal features weight adjustable beaters which completely changes how the pedal sounds and feels against the bass drum. Aluminium (3g) and Brass (9g) weights are included and can be attached and removed easily. The heel of both plates are equipped with spikes which prevent the pedal from slipping away while playing making it very stable and secure.
Unmatched Stability
The Frame and bearing cover (blue areas of pedal) are independently smoothed and precisely fabricated before assembly, allowing them to be aligned with the central axis of the shaft and ball bearings to unleash a smooth rotation.
The Yamaha FP9 Double pedal also features an easy to access auto lock spring adjustment. Moving the spring adjustment knob upwards simplifies the tension adjustment process which can often be difficult with other brands of pedals. The knob is locked at a 90 degree angle to keep it from coming loose on its own.
Maximum performance
The beater and foot board angles can also be independently and freely adjusted. The inclusion of an angle checker also allows you to easily recreate your preferred settings for maximum efficiency and optimal performance. In addition to this, the tip of the foot board is also equipped with ball bearings which allows for even smoother performance.
The secondary pedal is fitted with an all bearing universal joint. This newly designed universal joint adds ball bearings to all axes, This dramatically improves the response of the secondary pedal and helps you to achieve your optimal performance.
Yamaha FP9 Direct Drive Double pedal Specifications
Features
Quick adjusting cam
Direct Drive
Axle stabilizing bearing chamber
Low profile stabilizing hinge
All Bearing Universal Joint
Secondary Pedal Anchor
Easy access auto lock spring adjustment
Weight adjustable beater
Independent beater/foot board angle adjustment
Ball bearing drive connection
Anti skid heel spikes
Includes carry case
Includes Drum Key