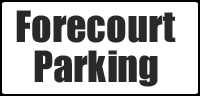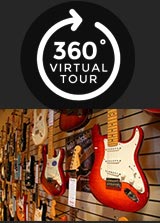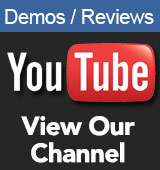 Opening Times
Mon/ Fri/ Sat
9.00am - 5.30pm


Tue/ Wed/ Thur
9.00am - 8.00pm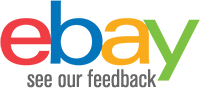 Contact Us
Sales

01772 722468

Email:

sales@achamilton.co.uk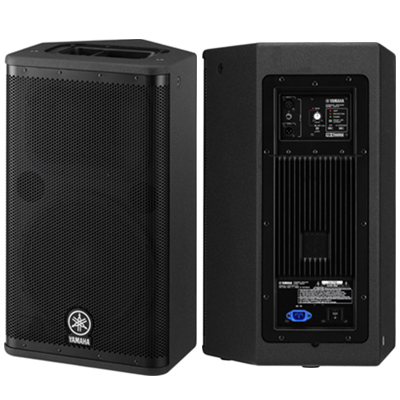 Yamaha DSR112 12 Inch 1300 Watt Active PA Speaker
£899.00 RRP £1004
Available to Order
Estimated delivery Call 01772 722468 for confirmation
Example Deposit: £89.90
Below are example finance options available for you. The deposit amount is adjustable at checkout to suit you.
12 Months at 9.9% APR - £70.93 P/M
24 Months 9.9% APR - £37.14 P/M
36 Months 9.9% APR - £25.90 P/M
The Yamaha DSR112 Active speaker is designed to deliver superior quality audio, high volumes and reliability for live bands, musicians, club venues and more. Using advanced digital technology the DSR112 takes PA sound systems to a new level of audio quality.
DSR ExtremeD Technology
Yamahas ExtremeD technology makes use of years of Yamaha experience, design, new and refined technologies that makes the DSR112 such an incredible speaker. Integral Digital Tuning, Intelligent Dynamic Control, Powerful Digital Drive and Extensive DSP Protection - these four "D" technologies combine to make possible the extreme performance capabilities of the DSR speaker.
48Bit Processing
This advanced speaker system makes use of highly-precise 48bit processing technology. This allows the speaker to deliver true sounding, high quality audio output without ruining or loosing sound quality during the processing stages.
FIR-X - Incredible Clarity
The crossover is at the heart of any active speaker and the DSR112 uses an advanced FIR-X system. This design simultaneously optimizes frequency and phase response, while adjusting the time alignment between the HF and LF transducers. The end result is sound quality with much better clarity and imaging than is possible with typical crossovers.
D-Contour - Monitoring Your EQ For Optimum SPL
D-CONTOUR is a multi-band dynamic processor featuring intelligent sensing. Normally a compressor is used to boost SPL, but this would effect the entire audio bandwidth resulting in a constricted feel to the sound. D-CONTOUR works by constantly monitoring the output of multiple frequency bands, feeding the data back into the intelligent sensing system. This system then calculates the optimum EQ adjustments for each frequency band, resulting in maximum SPL while maintaining musicality.
Huge Power Output - 1300w
The in-built amplifier is capable of up to 1300W (LF850W, HF450W) output producing a Spl of 134dB! The beauty is that sound and reproduction are not affected at higher levels and the speaker can maintain high levels of output without any degrading of the sound.
HF Transducer: 2\" titanium diaphragm neodymium compression driver
LF: cast aluminium 12\" woofer with large 3\" voice coil with strong neodymium magnets
Special design wide dispersion waveguide for a better spread of sound without irregularities
Powerful 1300w amplifier system with ExtremeD technologies
Connections: INPUT: XLR x1 (Balanced), TRS Phone Jack x1 (Balanced) OUTPUT:XLR x1 (Balanced), Parallel connection with INPUT
Dimensions: (w) 370mm (14 5/8\") x (H) 638mm (25 2/8\") x (D) 368mm (14 4/8\")
Weight: 21.2Kg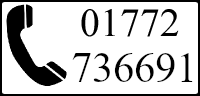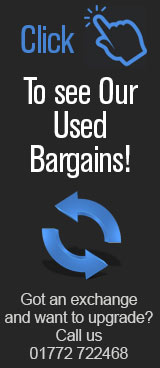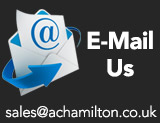 Alternative Choices