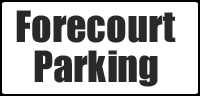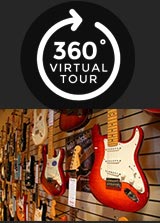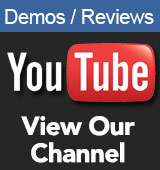 Opening Times
Mon/ Fri/ Sat
9.00am - 5.30pm


Tue/ Wed/ Thur
9.00am - 8.00pm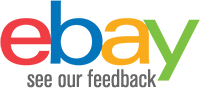 Contact Us
Sales

01772 722468

Email:

sales@achamilton.co.uk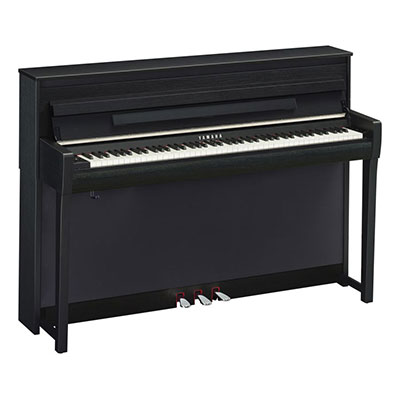 Yamaha CLP685 Satin Black Walnut
£3194.01 RRP £3977
1 In Stock
Example Deposit: £319.40
Below are example finance options available for you. The deposit amount is adjustable at checkout to suit you.
12 Months 19.9% APR - £263.93 P/M
24 Months 19.9% APR - £143.91 P/M
36 Month 19.9% APR - £104.33 P/M
Experience the sound and feel of a real grand piano with the Yamaha Clavinova CLP685 Satin Black Walnut digital piano. The CLP685B offers up a pallet of 49 different sounds + XG voices but also incorporates 2 of the worlds greatest pianos - the Yamaha CFX and Bosendorfer Imperial Grand. The lavish natural wooden keyboard with escapment ensure you have the feel and response of a grand piano while a specialized audio system comprising of pulp (from the same spruce wood used to make acoustic piano soundboards) all work together to bring you a piano experience you only expect from the acoustic instrument.
Main Features
CFX and BÖsendorfer Imperial piano samples CFX Binaural sampling
Improved VRM (Virtual Resonance Modelling) Smooth Release
Key Off samples String Resonance Damper Resonance
49 + 480 XG Voices + GM2/GS (Song file playback)
GrandTouch keyboard with synthetic ebony and ivory keytops (wood is used for the white keys)
Escapement
Counterweight
88 Key Linear Graded Hammers
GP Response Damper Pedal
Dual / Split / Duo
Digital effects (Reverb/Chorus/Brilliance/Effect)
16 Track recording
USB Audio Recorder (Playback/Recording: WAV)
Dual headphone jacks
Spruce Cone speaker
Acoustic Optimizer
Intelligent Acoustic Control (IAC)
Stereophonic Optimizer
Bluetooth for wireless connection to iPhone, iPad, iPod Touch or Android
VRM Technology
In a grand piano, sound resonates throughout the body of the instrument, producing a rich reverberation that envelops the listener in sound. This phenomena is reproduced perfectly in the Clavinova through enhanced Virtual Resonance Modeling (VRM). The original VRM calculates the various states of the strings for each of the 88 notes on the keyboard, from one instant to the next, and timing and depth of damper pedals pressed. The enhanced VRM now also calculates aliquot resonance in the upper octaves, and the full resonance of the soundboard, rim, and frame. This technology allows for vivid, bright, richly-varied expression that reflects the limitless number of factors inherent in piano performance.
GranTouch Keyboard
Grand Piano keyboards are characterized by a light feel when played gently, and a heavier feel when played with more strength. Conversely, a non-grand piano keyboard has a uniform resistance regardless of whether the player uses a gentle or heavy touch. This has traditionally been one of the most significant differences between the touch of a grand piano and that of a digital piano. However, when developing GrandTouch keyboard action, Yamaha sought to reproduce the true key resistance that is unique to the grand piano, with greater fidelity. The result is an instrument with a more responsive touch, offering a greater dynamic range than ever before. Now you can experience a much more controlled, nuanced sound when playing softly, or powerful, brighter tones when playing with a stronger touch - just like that of a grand piano.
Escapement Action
The escapement mechanism in a grand piano moves the hammers away from the strings quickly after they strike them, in order to prevent any interference with string vibration. This mechanism produces a slight clicking sensation when the keys are pressed gently. Since Real Grand Expression offers players superb sound, touch and pedaling, we decided to create an escapement that delivers outstanding playability, repetition, and response without impeding performance. The Clavinova keyboards feature an escapement mechanism that reproduces this sensation near the bottom of the key dip. They have been designed in such a way that the click is discernible only on the lightest keystrokes, similar to the keyboard of a grand piano. These keyboards have been adjusted to provide additional friction that balances key repetition and response without impeding performance.
True Key Balance
Pianists prefer grand pianos not only because of the way they sound, but also because of the way the keys respond to their touch. When grand piano keys are struck, there is a certain weight or resistance to the touch. Similarly, when keys are released, they return to a resting position based on the balance between the key and the internal mechanics of the keyboard. It is difficult to reproduce the natural return of the keys of a grand piano in a digital piano, due to differences in the mechanics. Yamaha carefully studied these characteristics when developing the GrandTouch keyboard, and has now reproduced this fine balance in the Clavinova digital piano. The result is GrandTouch - detailed grand piano feel that allows for uniform tone control, precise rhythm and smooth melodic expression - fundamental to an exceptional musical performance.
Synthetic Key Coatings
Our fingers are more sensitive than we think, and for pianists, the texture of the piano keys is extremely important. The GrandTouch keyboard features white keys made from the highest quality synthetic ivory, developed independently by Yamaha. The black keys are finished in synthetic ebony. Synthetic ivory keytops reproduce the tactile surface of the real ivory keyboards once used in older acoustic pianos. It features highly absorbent material that prevents fingers from slipping even after hours of practice, while retaining the ideal texture and feel. Resulting from well over a century of experience in making acoustic pianos, this exclusive Yamaha technology achieves a finish that feels natural and comfortable. In addition to the feel, the appearance and fine texture of these keys is unmatched by any other digital piano, and is sure to inspire pianists from the moment they experience it.
GP Damper Pedal
Clavinova digital pianos feature a damper pedal that continually detects depression depth and allows half pedaling, which lets players make minute adjustments to pedal depression and return, changing the depth and character of their piano sound.
High-end models feature the GP Response Damper Pedal, which offers a grand piano-style resistance curve, starting out light to the touch and growing heavier as the pedal is depressed further. This allows players to become accustomed to the nuances of delicate pedaling.
Get Connected: Bluetooth Technology
You can play music through the audio system on the Clavinova by using a Bluetooth-enabled smart device. You can stream audio data such as mp3 files. You can enjoy playing along with any songs on your smart device, and you can even share your Clavinova performances.
Multi-Track Recorder
The recording function featured in Clavinova digital pianos allows you to record your performances* with a single touch, which is useful when you want to review your playing objectively. Additionally, you can record up to 16 tracks for simultaneous playback, so different hands can be recorded separately or overdub parts with different Voices.
* Recordings are made in MIDI format, and can also be recorded to USB flash memory. Compatible software is required for playback of recorded data on a computer
CD Quality Audio Recording
Record performances to USB flash memory and create audio files (WAV format) you can save and play back on a computer, share with friends or create a CD. It is also possible to play back audio files for you to perform alongside your favourite backing tracks or play with an accapella file just like backing a live vocalist!
Stereophonic Optimizer
When using headphones, the Stereophonic Optimizer lets players enjoy the dispersed sound heard when sitting in front of an acoustic piano. With the Stereophonic Optimizer, Voices sampled from acoustic pianos* appear to come from the body of the instrument. This provides a comfortable, natural experience that removes the drawbacks of performing with headphones.
Product Specification
Dimensions: Height: 1029mm x Width: 1467mm x Depth: 477mm
Weight: 89KG
Keyboard: 88 Key Grandtouch with Synthetic Ebony and Ivory keytops, Escapement and Counter Weighted
Touch Response: Hard2, Hard1, Medium, Soft1, Soft2, Fixed
Sound System: IAC, Acoustic Optimiser, Stereophonic Optimiser
Piano Sound: Yamaha CFX, Bosendorfer Imperial
Number of Voices: Panel: 49, XG: 480, Drums: 14
Maximum Polyphony: 256
Piano Effects: Key-Off, Smooth Release, VRM
Effects:
Reverb: 6
Chorus: 3
Brilliance: 7
Other Effects: 11

Voice Demo Preset Songs: 21
Piano Preset Songs: 50
Lesson Songs: 303
Rhythms: 20
Dual Keyboard: Integrated
Duo Keyboard: Integrated
Number of Recording Songs: 250
Number of Recording Tracks: 16
USB Playback: WAV 44.1kHz, 16 Bit, Stereo
USB Recording: WAV 44.1kHz, 16 Bit, Stereo
Other Functions: Transpose, Tuning
Colour: Satin Black
Internal Memory: 1.5MB
LCD Screen: Full Dots LCD, 128 x 64 Dots
Headphones Hanger: Yes
Amplifiers: 2 x (50W + 50W + 50W)
Speakers: 2 x (16cm + 8cm + 2.5cm)
Speaker Material: Spruce Cone
Pedals: 3
Power Supply: Yamaha PA-300C
Connectivity: Phones: 2, MIDI: In/Out/Thru, Aux Pedal: 1, Aux In: Stereo Mini, Aux Out: L/L+R/R