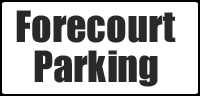 Opening Times
Mon - Sat
9.00am - 5.30pm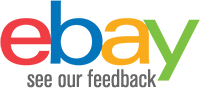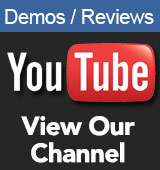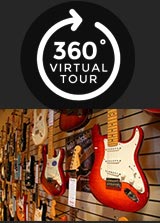 **We are here for online sales and product support - just call 01772 722468**
Yamaha Stagepas 1K Portable PA System And Cover
£749.00 RRP £1056
2 In Stock

Pay Monthly
Deposit From £74.90
9 Months 0% APR - £74.90 P/M
12 Months 9.9% APR - £59.10 P/M
24 Months 9.9% APR - £30.94 P/M
36 Months 9.9% APR - £21.58 P/M
The Yamaha Stagepas 1K is a complete all in one portable PA system with top class sound and the versatility to cover many situations and setups from solo artists to bands and DJ setups. The system has a 1000w amplifier combined with a 5 channel digital mixer with effects and built-in bluetooth for wireless audio and control of the mixer. The speakers consist of a 12 inch subwoofer and 10x 1.5" line array speakers for incredible detail and sound projection. The array speaker section is also height adjustable using the include spacers for ensuring the best sound in any situation. It even comes complete with a padded cover to help keep it protected in transport.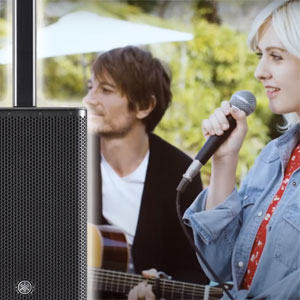 Yamaha Stagepas 1K - Great for Garden Gigs - Check out the Video
Plenty of power for cosy events - You can mix a mic , guitar and a keyboard/mp3 player - top quality sound comes through the bass bin and tower speakers-when you're finished for the night it all slots down into the bass unit making a neat little package.
Yamaha Stagepas 1K -Professional Sound
Yamaha have made use of high end components with the Stagepas 1K system for professional sound quality. The 10 speaker line array design uses modified 1.5" speakers taken from the VXL series. The 'J' shaped array gives an amazing sound coverage of 30 degrees vertical and 170 degrees horizontal offering a very balanced sound and projection for the listeners whether at the front or rear of the room. The sound is complimented by a 12" subwoofer for adding depth and body to the sound. Of course this is all powered by nothing less than a 1000w (119db SPL) amplifier offering generations of Yamahas advanced technology to ensure stable sound even at the highest volume levels.
Yamaha Stagepas 1K Height Adjustable Array Speaker
The array speaker is adjustable to 3 different heights. Depending on the use for seated venues or in a club environment, the speaker can be used directly in the sub unit or extended to a further 2 higher positions using the supplied spacers. This means the array can sit as low as 55cm from the floor through to over 1.6m from floor level.
Yamaha Stagepas 1K - 5 Channel Digital Mixer
The digital mixer has a collection of features to assist with easy sound control, mixing and performance with built-in reverb effects. For inputs there are 3x Mono Mic/Line inputs, 2x Mono line inputs and 1x Link in. It is also possible to link out to a second Stagepas 1K mixer with the Link out connector making a Stereo setup or multiple channel mono setup.
The mixer comes with easy to access professional sound features with 1-knob EQ control, high quality built in SPX effects for reverb/ delay and a 'mode' control which offers 1-knob control for compression and tone. A single dial can optimise sound for speech or quickly set it up for a club style setting.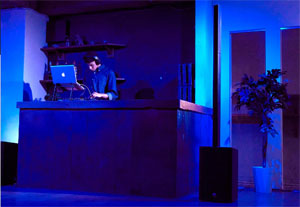 Bluetooth Technology
The digital mixer has built-in bluetooth for multiple uses. Firstly there is bluetooth audio allowing wireless streaming of music/ backing tracks which is ideal to have control of your tracks right next to you on-stage with your compatible smartphone/ device. But furthermore it is possible to control the mixer with bluetooth so there is no need to be right next to the system for complete control.
The Stagepas app allows control of volume and EQ settings on the screen of your device and the settings can even be stored for callback whenever you need them again at the same venue for example.
Yamaha Stagepas 1K -Fitted Cover Included
The stagepas 1K come complete with a fitted cover to protect it when in transportation. there is even an additional padded dolly that can be purchased (DL-SP1K) so it can be wheeled along for even easier transportation!
Yamaha Stagepas 1K Technical Specification
Mixing capability
Mixing channels: 5 (3 Mono + 1 Stereo)
Input channel functions: Hi-Z (CH2/3), 1-Knob EQ (CH1-3/ Stereo)
Output channel functions: MODE - Speech/ Music / Club
Inputs: 3 Mono Mic/Line + 1 Stereo line/ 2 Mono line
Outputs: 1 Link Out, 1 Monitor Out
Bluetooth: Bluetooth Ver.5.0, A2DP (SBC, AAC)
Control and others: Reverb foot switch, Stagepas Editor
On-board processors: SPX digital reverb (4 Programs with parameter control)
General specifications
Speaker type: Powered subwoofer with a line array speaker
Frequency range (-10dB): 37 Hz - 20 kHz
Nominal coverage: 30 Degrees Vertical, 170 Degrees Horizontal
Components: LF: 12" powered subwoofer / HF: Line array speaker 10x 1.5" cones
Power rating: 1000w Dynamic power (810w LF + 190w HF) - 119 db SPL
Power consumption: 25w idle, 85w 1/8 power
Accessories Included: Power cord, cover
Options: Yamaha DL-SP1K dedicated dolly, foot-switch for reverb
Dimensions: (W x H x D): System: 334 x 2,000 x 418 mm (maximum), Line array speaker: 67 x 582 x 86 mm, Powered subwoofer: 334 x 550 x 418 mm, Spacer: 67 x 555 x 86 mm (each)
Weight: System: 23.0kg (maximum), Line array speaker: 1.8kg, Powered subwoofer: 20.0kg, Spacer: 0.6kg (each)