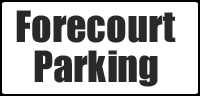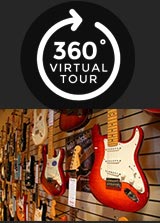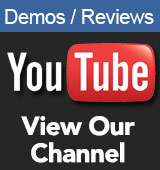 Opening Times
Mon/ Fri/ Sat
9.00am - 5.30pm


Tue/ Wed/ Thur
9.00am - 8.00pm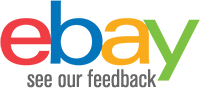 Contact Us
Sales

01772 722468

Email:

sales@achamilton.co.uk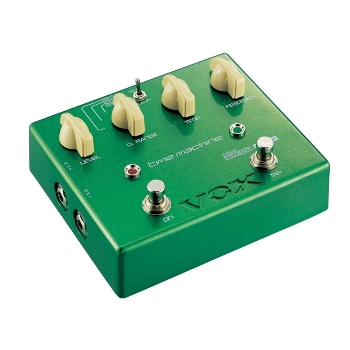 Vox Time Machine Delay
The Vox Time Machine has a dual nature complete with two delay modes. Mode 1 is Modern - mirroring your original sound with full clarity and fidelity. Mode 2 is Vintage - limiting the frequency response and adding in soft distortion - along with subtle analog-accurate tape warble. Further tone enhancements come from the Hi-Fi/Lo-Fi switch. The Hi-Fi setting delivers a transparent, uncoloured sound, while the Lo-Fi setting serves up Joes custom EQ filter settings, allowing smooth blending into any musical situation.
The delay time on the Vox Time Machine ranges from a 30ms slapback to nearly six full seconds (5,800 ms) of delay! Use the Tap Tempo function to quickly set the delay time on the fly - including straight eights, triplets and more. The original signal and the delayed signal exit on different outputs allowing either one to be further processed individually.
Joe Satriani is one of a kind. Rarely has there been a musician so demanding and exacting about achieving a signature tone all their own. Each of the Vox Joe Satriani series pedals was built to be the best in its class, with enough flexibility to flex Joes - and your own - individual, signature tone. Joe has worked closely with the Vox design team from start to finish on the Vox Time Machine Delay pedal, pouring his years of stage and studio expertise into the look, feel and of course - the sound.
But dont be fooled into thinking the Time Machine is just an easy way to recreate Joes signature sound. Hes no one trick pony, and neither are the pedals that bear his name!
Dual-mode delay: Modern and Vintage.
Two EQ modes: Hi-Fi or Lo-Fi
Broad delay time range, with tap tempo control
Independent wet and dry stereo outputs
Controls: Level, Delay Range, Time, Feedback, ON SW, Tap & Modern/Vintage SW, Hi-Fi/Lo-Fi SW
In/Outputs: 1 x INPUT, 1 x OUTPUT, 1 x DRY OUT, 1 x DC9V
Max Delay Time: 5800 milliseconds via Tap-Tempo, 1000 milliseconds via Delay control
Input Impedance: 1M-ohms
Output Impedance : 1k-ohms
Power Supply: 9V alkaline battery(6LF22/6LR61) or AC adapter(sold separately)
Current Consumption: 60mA
Dimensions: 143(W) x 121(D) x 58(H) mm / 5.63"(W) x 4.76"(D) x 2.28"(H)
Weight: 600g /1.32 lbs (without batteries)
Included Items: 9V alkaline battery (included)