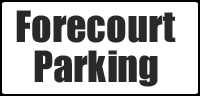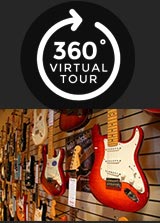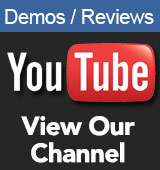 Opening Times
Mon/ Fri/ Sat
9.00am - 5.30pm


Tue/ Wed/ Thur
9.00am - 8.00pm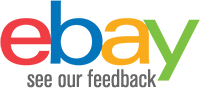 Contact Us
Sales

01772 722468

Email:

sales@achamilton.co.uk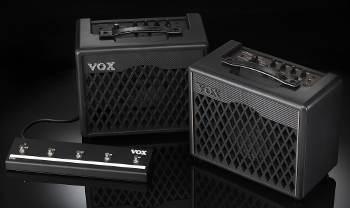 Vox VX-I
£95.00 RRP £99.00
Out of Stock
Available to Order Estimated delivery Call 01772 722468
Vox VX-I Modelling Guitar Amplifier
Overview
Modeling amplification was first introduced nearly two decades ago. Since then, thanks to the advancement in technology, the quality and functionality of these amplifiers has increased dramatically. Because of these improvements, modeling amplifiers have become a more popular choice for a variety of modern guitarists. Now with the debut of VX I and VX II, VOX introduces a bold new modeling technique that yields vastly improved sound quality and a more authentic playing experience. A longtime innovator of modeling technology, VOX Amplification has taken modeling amps to the next level with the VX I and VX II.
New VET Technology
This technology is referred to as "modeling" because it is based on the existence of an original amplifier. In the case of rare vintage amps, it is not unusual for individual units of the same model to sound different due to the passage of time and the varying environments in which they have been used. For these reasons, the selection of the original amp has a major influence on the accuracy and sound quality of a modeling amp. Since the analysis is based on the output sound, the condition of the amp is also very influential, and the unavoidable reliance on the human ear has an even greater effect. These factors make it difficult to say that the modeling accuracy extends to the tonal changes arising from the interaction between the tone controls, the volume, and the various components.
In order to resolve these issues, Vox have completely rethought previous methods of modeling for the VX I and VX II. This led to the development of VET (Virtual Element Technology), which models the actual circuit of the original amp. An enormous amount of information about the vacuum tubes and each individual component was carefully analyzed in order to accurately reproduce the characteristics of the desired amplifier, as they were originally intended.
Sounds
The eleven built-in amp models include VOX's legendary AC30 as well as also several high-gain, crunch, and clean sounds. A VX amplifier is the one unit you need to achieve a variety of coveted amplifier sounds ranging from classic vintage effects to costly boutique amps. A full complement of effects is also provided, including four types of modulation and four types of delay/reverb. The effects featured in the VX amplifier range have been also been reengineered to deliver more accurate and articulate tones. The eleven preset programs take full advantage of these amps and effects to simulate the signature sounds of famous guitarists and classic songs.
Vox VX-1
Amp Models:11 Amp Types (DELUXE CL, TWEED 4X10, BOUTIQUE CL, BOUTIQUE OD, VOX AC30, VOC AC30TB, BRIT 1959, BRIT 800, BRIT VM, SL-OD, DOUBLE REC)
Modulation Effects: 4 Modulation Types (CHORUS, FLANGER, ORG PHASE, TWIN TREM)
Delay/Reverb Effects:4 Types (A.DELAY, TAPE ECHO, SPRING, HALL)
Pre-Amp:Uses New VET technology to recreate the working of analog pre-amps
The new power amp stage employs an FET-equipped analog circuit and also models the sag and compression that is characteristic of classic amplifiers
A sealed, one-piece speaker cabinet allows for overwhelming sonic performance and eliminates unwanted vibrations
A unique bass-reflex design delivers an unprecedented amount of rich low end for an amplifier of this size
The ABS cabinet material offers extremely light weight, durability, and unique acoustical properties.
Ultra-light weight design of 3.8 kg (8.38 lbs) shatters expectations for guitar amps
A total of eleven extremely accurate built-in amp models, including coveted vintage amps and sought-after boutique amps
A total of eight reengineered built-in effects: four types of modulation and four types of delay/reverb
Power level control allows you to lower the volume without sacrificing dynamics
Eleven song presets that instantly simulate the sound of historic songs and famous guitarists
Two customizable user programs
Headphone output and AUX input for silent practice or playing along with your favorite tracks
An optional VFS5 foot switch allows for expanded user programmability