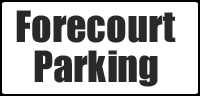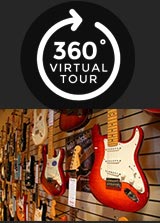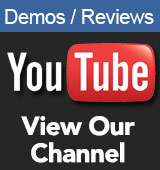 Opening Times
Mon/ Fri/ Sat
9.00am - 5.30pm


Tue/ Wed/ Thur
9.00am - 8.00pm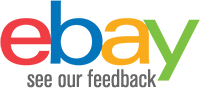 Contact Us
Sales

01772 722468

Email:

sales@achamilton.co.uk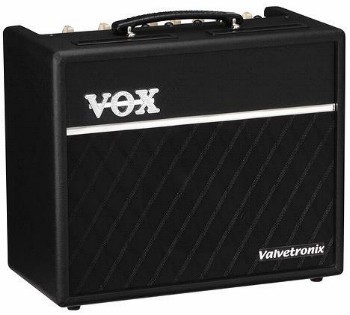 Vox VT40+ Guitar Amp
This instrument is discontinued
Vox Valvetronix 40+
Overview
Introducing the Valvetronix+ Series - new for 2010, and the latest in Valvetronix evolution, featuring 99 ready-to-play presets, a massive infusion of effects, plus an all-new Power Level control!
The new Valvetronix+ Series boasts an amazing collection of 33 distinct amp models - a new milestone for Valvetronix amplifiers, and a giant leap of 11 more than the predecessor, the Vox VT30. In addition, the VT40+ represents a significant jump in quality.
The preamp EQ features Bass, Middle and Treble controls for precise tone-shaping. Beginning with classic VOX amps such as the AC30, the diverse amp model selection continues to encompass coveted amps from the pages of history, as well as the latest high-gain amps, providing a sound selection that spans the ages. Call up the sound of an old favorite, or experiment with amps you may never have tried - sought-after amps played by your guitar heroes, rare boutique amps, and vintage amps - and pursue unexplored sonic paths.
Tones
The amp comes with 99 built in pre-sets which range from shimmering clean tones to mass amounts of distortion and gain made to handle any style of music you can think of. It has 33 built in amp models which emulate the popular box amps such as the AC30 and the more modern Night Train as well as other brands swell to achieve this high gain tones. A great thing to add to this is the user settings where you can go through the amp and program in the exact sound you want and save it so whenever you need it for a certain song you know its already saved within the amp you just have to cycle through find it and away you go no need for tweaking anything its all ready to play. This is especially good for gigging musicians as with the option foot controller you could save the sounds you want for your setlist in the amp and then call them up with the foot controller so you know that you have the full set list saved in your amp ready to play. As well as all this it also has 11 different pedal effect types and then variations on each effect such as 11 types of modulation/delay and 3 types of reverb. This allows you to not only save all your amp settings but any pedals or effects you need switching on can be done from the amp and saved for certain songs. Using the Vox Valvetronix technology they have added a 12AX7 in the Pre-amp along with a power attenuator so you can achieve fantastic saturated pre-amp distortion without the weight, noise and unreliability associated with full valve amps. the Power Attenuator means that you can change the output wattage therefore pushing the pre-amp valve to achieve amazing distorted sounds and home friendly volumes.
Usability
The amp has been made very simple and straight forward to use, on manual mode what you see is what you get just as it would be on a non-digital amp you dial in what you want and play. If you are wanting to use presets you pick whether you want a basic sound, one with an effect or one for a song and then pick your amp. then you also have another 3 settings to choose from. If you are wanting to go into the user section you have twho banks to choose from pick green or red then you have 4 channels on each and create and save your own tones in here with ease.
Output:40 Watts
pre-amp Valve:1x 12AX7
Number of Presets:99 Expertly voiced presets
Effects:25 In-demand, top-quality effects
User Programs:8 User Programs (2 banks, 4 channels)
Amp Models:33 amp models
Controls:Amp offers Gain, Volume, and Master Volume; EQ features Treble, Middle, and Bass
Power Attenuator:Unique Power Level control can limit the power amp output wattage, creating distinctive power amp distortion at any listening level.
Built in tuner
Timeless VOX styling
Use the optional VOX VFS5 footswitch to change programs to turn effects on and off, or to set the Tap Tempo function