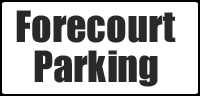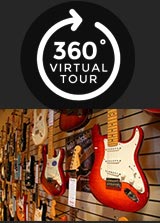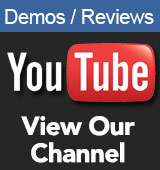 Opening Times
Mon - Sat
9.00am - 5.30pm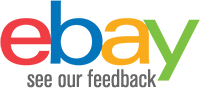 Contact Us
Sales

01772 722468

Email:

sales@achamilton.co.uk
**We are operating mail order and product support services as normal**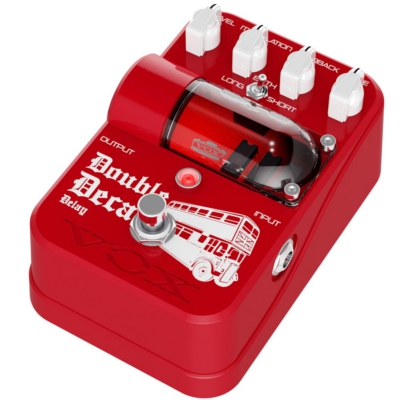 Vox Double Deca Analog Delay Pedal
£125.00 RRP £155.99
Out of Stock
Available to Order Estimated delivery Call 01772 722468
Tone Garage captures the pure essence of analog in these compact effect units by pairing carefully selected components with a unique design philosophy.
The Vox Double Deca Analog Delay offers a unique tonal signature from Tone Garage's all analog circuitry.
Featuring all-discrete circuitry - the result of a relentless design philosophy. the Vox Double Deca Analog Delay Pedal features a true bypass design to provide tonal confidence even when the effect is off. Housed in a tough die-cast body that stands up to the rigors of the road, the distinctive looking Double Deca offers a rich variety of real analog delay sounds powered by three BBD (Bucket Brigade Device) chips.
BBD chips utilise the famous 3205 chip. There are three delay modes: "short", "both" (short/long), and "long". The "short" mode uses one BBD chip, providing a delay time of up to 300 ms with a clear delay sound and minimal decline in audio quality. The "long" mode uses all three of the BBD chips, allowing you to specify a delay time up to 900 ms for warm-sounding delay trails. The "both" mode mixes the short and long delays, giving an ambient tonal character. Its a multi-purpose design that lets you use either one or all three of the BBD chips. In addition, an independent modulation knob lets you adjust the chorus effect. For example in "both" mode, applying modulation will give you an amazing sound thats like a trinity of delay, reverb, and chorus.
Input impedance: 600kΩ
Output impedance: 2.2k Ω
Connections: INPUT jack (guitar input), OUTPUT jack (line output)
Power: AA battery x 6 / AC adapter / DC 9V (Option)
Consumption current: 36mA
Battery Life: Approximately 80 hours
Dimensions: (W x D x H): 87 x 132 x 63 / mm, 3.43 x 5.20 x 2.48 / inch
Weight: 420 g / 14.81 oz (not including battery)
Accessories: AA alkaline battery x 6 (for verifying operation)
Options: AC Adapter