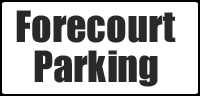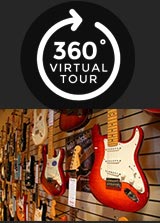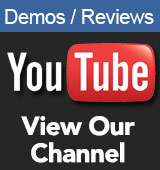 Opening Times
Mon/ Fri/ Sat
9.00am - 5.30pm


Tue/ Wed/ Thur
9.00am - 8.00pm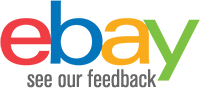 Contact Us
Sales

01772 722468

Email:

sales@achamilton.co.uk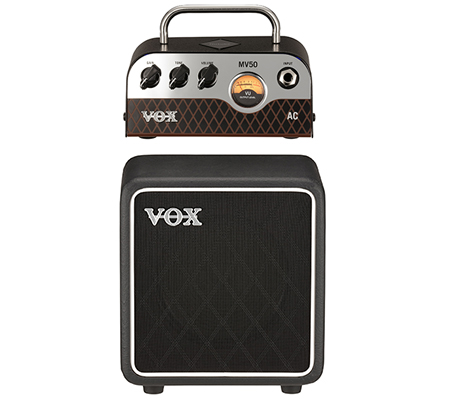 Vox MV50 50w AC Guitar Amplifier Head + BC108 Cab
£249.00 RRP £298.80
Out of Stock
Available to Order Estimated delivery Call 01772 722468
Vox MV50 50w AC Guitar Amplifier

What Vox have to say:
Founded in 1957, VOX has designed a number of unique and innovative products, including the iconic AC30. Making its debut in the 60th anniversary year of VOX, the MV50 is a revolutionary amp that is destined to be remembered amongst VOX's most inventive products. It's so compact that at first glance it looks like an accessory, and its sophisticated appearance could earn it a place as interior decor, yet the sound it produces is monstrous. Rest assured, in this small package lies analog circuitry, including revolutionary Nutube technology for incredible, authentic tube amp tone.
Main Features:
Only 500 grams (1.1lbs)! An ultra-compact amp head that you can easily carry in one hand
Monstrous sound with 50W of output power, all in an unbelievable size
Equipped with an analog preamp driven by Nutube, the new vacuum tube that shrinks the size of conventional tubes, but retains the tone
Three distinct amplifier voices are offered: Clean, AC, and Rock
MV50's circuit design was meticulously crafted to closely resemble classic analog circuitry
Equipped with a Class D power amp for quiet, efficient and reliable performance
EQ Switch adds or cuts low-end for pairing with a variety of cabinets
Line/headphone out with cabinet emulation for direct recording or performance
Retro-chic design with a mirror-finish front and VU meter
An ideal match with VOX's new speaker cabinets, the BC108 and BC112

Nutube Technology
Nutube is a revolutionary new vacuum tube that has been met with much acclaim and adoration since its introduction in 2015. The MV50's unique analog preamp design incorporates the Nutube to achieve authentic tube amp tone. Vox's engineers took full advantage of this incredible new tube technology to design a true, low power, low voltage miniature amplifier. While we may have shrunken the size of an amplifier, rest assured that true tube amplifier sound is alive in well.
Nutube, similar to a conventional vacuum tube, has an anode grid filament structure, and operates exactly as a triode vacuum tube. Also similar to a vacuum tube, it creates the same characteristic rich overtones. By applying their vacuum fluorescent display technology, Noritake Itron Corp., a Noritake Co. Ltd affiliated company, have devised a structure which achieves substantial power saving, miniaturization, and quality improvements when compared with a conventional vacuum tube.
A tone for everyone!
Guitarists of different styles and different genres prefer vastly different guitar tones. The MV50 is available in three versatile models that aim to serve players of all styles. The Clean model provides a natural, undistorted sound with plenty of headroom. The AC model serves up the classic chime and distinctive crunch of a VOX AC30, while the Rock model delivers more aggressive high gain tones. Choose the MV50 model that suits your style, or collect all three!
MV50's power amp design reproduces the dynamics and feel of a classic tube amp
The MV50 features a quiet, reliable and efficient class D power amp. Specifically designed to interact with the unique circuit of the MV50, this power amp faithfully amplifies the character of the vacuum tube sound that's generated by the Nutube equipped pre-amp circuit. In addition, the power amp design of AC30 and Rock models will even reproduce the varying load that is distinctive of vacuum tube power amps. This circuit is crucial to the dynamic character of a vacuum tube amp, and is responsible for the natural preliminary sounding overdrive, its sensitivity to the nuances of your picking, and its fast response. The MV50 retains this design philosophy and provides an authentic playing experience. On the Clean type only, we've omitted this circuit in order to increase headroom, reduce distortion and supply the ultimate in clean sound.
EQ switch ensures optimal sound for the size of your cabinet
When using a smaller sized cabinet, your tone tends to suffer from the loss of low-end and accentuation of high frequencies. When connected it to a small-sized cabinet, such as VOX's new BC108, you can set the EQ switch to DEEP mode to retain a rich low-frequency range and prevent the high frequencies from taking becoming too pronounced. To accommodate connecting a large speaker cabinet, such as a conventional cabinet containing four 12-inch speakers, we've also provided a FLAT mode for the EQ switch. This gives you sound that takes full advantage of the characteristics of your speaker cabinet without impairing the MV50's potential.
Cabinet simulator is ideal for direct recording
Since the MV50 also provides line/headphone output, it can be connected directly to a mixer or audio interface, allowing it to be used as a recording amp. The MV50 also features a cabinet simulator circuit that accurately reproduces the characteristics of a cabinet and the air it moves. Our cabinet simulation was based on the techniques of experienced engineers using highly regarded microphones and the most coveted vintage mic pre-amps, which means you can record with serious studio sound in any environment.
Vox BC108 Black Series Speaker Cabinet
What Vox have to say:
As the final component of your rig, the speaker cabinet has a considerable impact on your guitar sound. Having a high quality, well-designed cabinet that pairs well with your amplifier of choice is a crucial consideration and can drastically improve your tone. Based on VOX's unique design philosophy, the Black Cab series delivers unprecedented flexibility and sound quality. The cabinet structure has been meticulously considered in every detail, including carefully selected speaker, and a simple design in basic black. With the Black Cab series, you can take full advantage of your guitar amp head's potential and perform with the best sound.
Main Features:
Speaker cabinets that can be used anywhere and with any guitar head
Speaker and cabinet structure that enhances low-frequencies
Jacks provided to allow parallel connection
BC108 is designed specifically for the MV50 to provide sound that exceeds its size

Compact & Portable

The compact BC108 features a single 8-inch speaker, and is intended for uses such as personal practice. Lightweight and compact, you can easily carry it wherever you need. It is a great choice for taking to your rehearsal studio or to a small live performance venue. Where as the BC112 is intended for a somewhat larger space, and contains a single 12-inch speaker. It is ideal for a mid-sized or larger studio, or a live performance venue. Of course, it would also be a great choice for your own private room.

Speaker and cabinet structure that enhances low-frequencies

For the BC108, we selected an 8-inch speaker to keep the cabinet light and portable. The speaker cabinet is also more compact, but we have fundamentally re-thought the entire design to ensure that low-frequency response remains excellent. One of the elements that determines the limit of low-frequency reproduction is F-zero (f0: the lowest resonant frequency), so we are utilizing a newly developed speaker that lowers this as far as possible; the result is a speaker that, in spite of its small size, can deliver ample low-frequency sound. In order to take full advantage of the lows from this speaker, we newly designed a cabinet with a unique semi-open-back structure. While compact and light-weight, the cabinet has plenty of volume and delivers a rich and well-rounded low- frequency range. For the BC112 we chose a Celestion V-type 12-inch speaker for a step up in sound quality. It provides a well-balanced sound from the low to the high ranges, and retains the rich mid-range sound that you expect from VOX. And by mounting this speaker from the front, we've made the sound clearer and allowed it to disperse over a wider range. Additionally, the semi-open-back structure with an oval port ensures tight low-frequency sound that retains a sense of quality. The result is an overall "forward-projecting" sound. Jacks provided to allow parallel connection. Two of these speaker cabinets can be connected in parallel. A single unit allows up to 25W at 8 Ohms output, and connecting two units allows up to 50W at 4 Ohms output for even greater volume. You might use one cabinet for everyday practicing, and take along two cabinets for rehearsal or live performance, connecting them in parallel when you need to play with more volume.