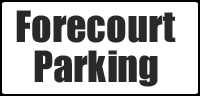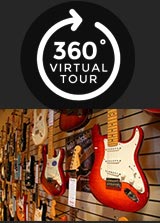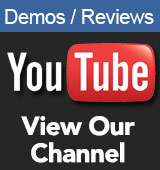 Opening Times
Mon/ Fri/ Sat
9.00am - 5.30pm


Tue/ Wed/ Thur
9.00am - 8.00pm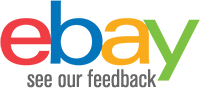 Contact Us
Sales

01772 722468

Email:

sales@achamilton.co.uk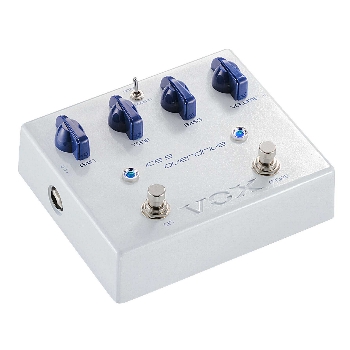 Vox Ice 9 Overdrive
This instrument is discontinued
Vox`s ongoing collaboration with master of tone Joe Satriani has given birth to the new Ice 9 Overdrive pedal, full of personality and versatile enough for any situation.
With two distinct overdrive modes, versatile tone-shaping, and the ever popular More switch, the Ice 9 delivers a wide range of inspiring tones, yet remains remarkably easy to use. The name comes from the title of one of Joe Satrianis popular songs on his smash album, Surfing with the Alien (1987).
The Vintage / Modern voice switch provides access to two totally different overdrive voices; each is designed to Joe's exacting specifications using carefully selected components. The Vintage mode employs a special op amp and premium diodes to offer overdrive effects that are sweetly warm and classic, with just the right amount of sparkle and sustain. In contrast, the Modern voice utilizes a Germanium diode to kick up a cutting-edge overdrive that is altogether new and aggressive.
While most overdrives simply offer a single EQ knob, the Ice 9 is voiced with both a custom Tone control and an extra a Bass response knob. The Bass control adds extra bottom to the sound before it enters the drive stage, delivering dynamic low-end response. Turning the Bass down will result in an overdrive tone with a crisp, extra bite The Tone control shapes the sound as it exits the drive stage, offering even more sonic flexibility. While the EQ points match the exact settings Joe Satriani uses to create his enormous guitar tones, the Ice 9 lets you create an overdrive tone thats all your own.
How much overdrive is enough? The Gain knob can dial in any amount of overdrive from a warm, soft edge to a full-tilt onslaught - the choice is yours. Working in conjunction with the Gain control is the Volume knob. This controls the overall volume level when the Overdrive effect is engaged. And when you still want more, the Ice 9 delivers; stomp down on the More button and enjoy an additional 14 dB of mix-cutting volume boost!
The Vox Ice 9 was built to be best in its class, with enough flexibility to express both Joe's - and your own - individual, signature tone. Power comes from a single 9 Volt battery (an optional AC adapter is available). True to Joes design, the Ice 9 features a durable metal case, a dazzling paint job, plus easy to read, chicken-head knobs.
Two voices of overdrive: Vintage or Modern
Gain and Volume knobs offer exacting distortion control
Tone and Bass controls deliver detailed tone-shaping
The signature Joe Satriani "More" button
Gain Knob, Tone Knob, Bass Knob, Volume Knob
On/Off Switch, More' Switch, Vintage/Modern Switch
Connections: 1/4" Input, 1/4" Output, AC power input
Dimensions: 143(W) x 121(D) x 57.5(H) mm/5.63" (W) x 4.76"(D) x 14.61"(H)
Weight: 600g (excluding batteries)/1.32 lbs.
Power: One 9V Battery (included) or AC adapter (not included)