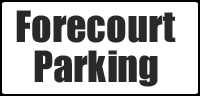 Opening Times
Mon - Sat
9.00am - 5.30pm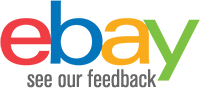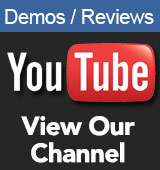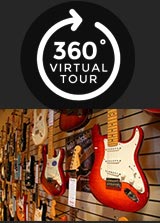 **We are here for online sales and product support - just call 01772 722468**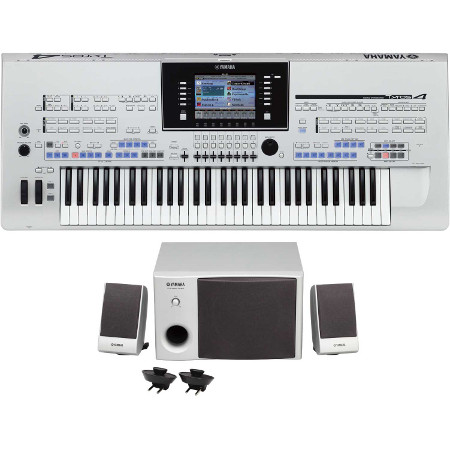 Yamaha Tyros 4 Pre-Owned Bundle
£1399.00 RRP £4275.00
1 In Stock

Pay Monthly
Deposit From £139.90
12 Months 9.9% APR - £110.38 P/M
24 Months 9.9% APR - £57.79 P/M
36 Months 9.9% APR - £40.31 P/M
Yamaha Tyros4 with MS04 speakers all pre-owned
There is something for everyone on the new Tyros4 with many more Super-Articulation 2 voices. Super Articulation voices that can be used in the rhythm section. A new sound system the Yamaha MS04 satellite speaker with sub bass woofer system. A new board (free whilst the Yamaha campaign lasts) that allows samples to be played instantly rather than having to be loaded into DIMM memory. Although the appearance of Tyros4 is based on the previous successful Tyros range, the focus is on a cool blue color scheme with improved ease of use.
A&C Hamilton`s Tyros4 is special.
An excerpt from the Yamaha brochure describes our first impressions perfectly and the sound? Better than ever. More natural,more authentic, and exceptionally expressive. It`s a difference you can instantly hear - one that inspires you to new creative heights and lets you play your dream.
Expressive Realistic Sound

The super articulation voices used in the Yamaha Tyros4 take you to a level of expressiveness that youve never heard of in a keyboard. The fantastic new choir voices sound remarkably human and change in tonality to suit the way that you play. Woodwind and Brass instruments feature natural legato and staccato expression and lets you use performance effects such as pitch bend vibrato and modulation.
Huge array of Voices

Yamaha Tyros4 has 993 voices including sweet cool and live voices, each with its own dedicated method of sampling and production bringing to your finger tips voices of instruments from all over the world. Mega voices are designed for programmers to use in the style section for extra realism within the rhythms.
Yamaha Tyros 4 10th Anniversary Special Edition Black
It`s 10 years since Yamaha first introduced the amazing series of Tyros keyboards to the world. There has never been a more successful range of high-end keyboards - ever. To celebrate this 10 year milestone Yamaha have introduced a Special Edition 10th Anniversary Tyros4 in Black. The keyboard looks stunning in black livery with the 10th anniversary special edition logo emblazened across the rhs panel
The 10th anniversary special edition Tyros4 has an FL1024 built in which means you can have new sounds easily. The FL1024 is a special type of memory that allows new samples to be stored on the Tyros4, these samples can then be used as any other voices. There is no painful load times as with previous sample memory. The Vintage keyboard library of sounds are being included with the annivesary model.
Digital Drawbars

The ever popular organ sound is well represented with the Tyros4. Digital drawbars allow you to create your own organ sounds, sliders below the main screen allow you to instantly change the make up of the sound. The change in tone when you use the sliders is instant and without sound glitches. Tremolo and chorus can be switched on and off with ease as can the fast/ slow leslie effect.
Accompaniment

The new Yamaha Tyros4 has over 500 built-in dynamic styles. A significant development for the Tyros4 is the use of super articulation voices within the style section. this gives the huge team of dedicated rhythmn programmers much greater choice and flexibility in making the orchestrations interesting and toe tapping.
Guitar parts and human voice parts benefit significantly from these changes. Undoubtedly Yamaha lead the field with quality styles in keyboards, from traditional bossanovas to bang up to date hip hop and rap, the Tyros4 carries on and improves upon current options.
Yamaha Tyros4 develops a human side

The human singing voice is used in music everywhere; on records, in church, football matches, even at work. the problem is that this makes it very difficult to imitate convincingly. Yamaha have introduced some new techniques in sampling and processing to create awesome new vocal sounds and significant improvements to the Vocal Harmony (VH2) facility.
Ambient sampling is a new method for sampling classical vocal sounds. Normally you would place the microphone as close as possible to the source of the noise, with ambiemt sampling the microphones are positioned very carefully within the room to capture not only the voices but also the rooms ambience.
Wave cycling is the voicing technology used by Yamaha to create fantastic pop vocals altering shoo-bee-doo-wop as a multi sampled layered sound that you have control over. When used in the rhythmn section and by the player a whole new sound is created full of human influence. The overall effect is awesome!
VH2 - Vocal harmony 2

There are 44 vocal harmony presets included on Tyros4, great starting points to see how you get along, everything is editable so if its not quite right for you you can change it. Tyros4 now includes a new synth vocorder. This real time vocal processor uses 1 of 10 carrier voices together with the microphone signal to create a talking synthesiser effect.
Standard Tyros4 features

It`s still worth mentioning that Tyros4 still has all the standard features you would expect from a top of the range keyboard. You can make and edit your own styles, take styles from the Tyros 4 and change them or take styles from the A&C Hamilton Turbo Stick and edit them to suit yourself.
There is a 16 track sequencer for you to do your own instant recordings, dead easy to use but offers the flexibility for you to punch in punch out and change absolutely anything you want. 16 tracks of utter freedom.
Real Audio recording

Not to be confused with the 16 track record feature, the real audio recorder allows you to make recordings of anything thing from the Tyros4 and save it in a useable format for ipods hi-fis car stereos. For example: you can plug the mic in play your favourite song, sing along and record it all and save it to a usb stick and then play it on your computer or hi-fi. Its extremely versatile and professional, allowing you all the best effects of a proper recording studio.

---
Yamaha Tyros 4 Specifications
Specifications
Tyros4
Color/Finish
Silver
Size/Weight
Width
1,140mm
Height
143mm
Depth
450mm
Weight
14.5 kg
Control Interface
Number of Keys
61
Keyboard Type
FSX
After Touch
yes
Touch Response
yes
Pitch Bend
yes
Modulation
yes
Multi Pads
yes x4

Sliders
9 (incl. one assignable)
Art. Switches
2
Display Type
Full Dot TFT LCD
Display Size
640 x 480 dots TFT 7.5inch

Display Color
Color
Score Display
yes
Lyrics Display
yes
Text Viewer Function
yes
OTS Viewer
Yes
Voice Information
Yes
Wallpaper Customization
Main/Lyrics
Display Language
English, German, French, Spanish, Italian
Panel Language
English
Voices
Tone Generating Technology
AWM Stereo Sampling
Number of Polyphony
128
Preset - Number of Voices
993 + 30 Organ Flutes + 480 XG + 256 GM2 + 44 Drum/SFX kits (+ GS Voices for GS Song playback)
Preset - Featured Voices
Articulation 2 (AEM Technology)

15 S.Articulation2 (additional 15 for styles)
[STRINGS] JazzViolin/ CelticViolin
[TRUMPET] JazzTumpet/ClassicTrumpet
[SAX] PopSoprano/ BalladSoprano/JazzSax/BreathySax
[FLUTE/CLARINET] Clarinet/ BalladClarinet/ Romanceclarinet/ Irishpipeair/ Irishpipedance
[ACCORDION] Harmonica/ Bluesharp

Super Articulation Technology

164

MegaVoice
43

Live!
101

Cool!
71

Sweet
30

Organ Flutes
30 Presets

Drums
44 (inc SFX kits)

Optional Wave Capacity
6MB (Pre-installed) / MAX 1,024MB (Optional FL1024 Flash memory)

Sampling
Custom Voice
Voice Edit
Voice Editor (Normal voice and Drum kit)
Sound Creator / Voice Set
yes
Compatibility - XG
yes
Compatibility - XF
yes
Compatibility - GS
yes
Compatibility - GM
yes
Compatibility - GM2
yes
Effects
Reverb
44
Chorus
106

DSP
DSP 1-7 = 285
DSP8-9 = 285 for styles

Master Compressor
5 Preset + 5 User
Master EQ
5 Bands : 5 Preset + 2 User
Part EQ
2 Bands: 29 Parts (R1, R2, R3, Left, MultiPad, Style x 8, Song x 16)
Others
Mic effects: Noise Gate x 1, Compressor x 1, 3Band EQ x 1
Functions - Dual
Voice layer (RIGHT 1-3)
Functions - Split
Seperate split points for Chord and Voice (LEFT)
Panel Sustain
yes
Poly/Mono
yes
Vocal Harmony (VH2)

Vocal Harmony - 44 + 10 synth vocoder
60 user slots
23 Vocal effects

Accompaniment Styles
Number of Preset Styles
500 SFF GE format

Ram Capacity Per Style

approx. 120Kb

Fingering
Single Finger, Fingered, Fingered On Bass, Multi Finger, AI Fingered, Full Keyboard, AI Full Keyboard
Style Control
INTRO x 3, MAIN VARIATION x 4, FILL x 4, BREAK, ENDING x 3
User Styles
yes
Style Creator
yes
Music Finder
yes
One Touch Setting (OTS)
4 for each style
Songs
Number of Preset Songs
5
Recording - Number of Songs
Unlimited (depending on the storage medias capacity)
Recording - Number of Channels
16
Recording - Song Data Capacity
approx. 300KB
Recording Function
Quick Recording, Multi Recording, Step Recording, Song Editing
Compatible Data Format - Playback
SMF (Format 0 & 1), ESEQ, XF, Style File, XG, GM2/GS

Compatible Data Format - Recording
SMF (Format 0)
Hard Disk Recording
yes (Play: 2 stereo tracks, Rec: 1 stereo track) (.wav format)

Audio Playback
.MP3 and .WAV

Functions
Registration Memory - Number of Buttons
8 x unlimited banks (depending on the storage medias capacity)
Registration Memory - Control
Bank +/-, Regist Sequence, Freeze
Guide
Follow Lights, Any Key, Karao-Key, Vocal CueTIME
Performance Assistant Technology (PAT)
yes
Demonstration
yes
Metronome
yes
Tempo Range
5 - 500, Tap Tempo
Transpose
yes
Tuning
yes
Octave Button
yes
Scale Type
9 presets
Direct Access
yes
Storage and Connectivity
Flash Memory (Internal)
6Mb
HDD
250GB 2.5 inch IDE (Included, Internal)
External Drives
Optional USB Flash Memory, USB Hard Disk Drive, etc. (via USB to DEVICE)
Optional Memory
FL1024 Flash Module only

Headphones
x1
Microphone
Mic./Line in balanced TRS connection

MIDI
MIDI A (IN/OUT), MIDI B (IN/OUT)
AUX IN
L/L+R, R(LEVEL FIXED) or LOOP RETURN L/L+R, R
AUX OUT
L/L+R, R(LEVEL FIXED) or LOOP SEND L/L+R, R (Selectable)
AUX Pedal
(optional) Switch or Volume x 3
LINE OUT
MAIN OUT (L/L+R, R), Sub Output 1, 2
VIDEO OUT
RGB Out, NTSC / PAL Composite
Loop Return
yes
USB TO DEVICE
x 2 (USB 2.0)
USB TO HOST
x 1 (USB 2.0)
LAN Port
yes
External Speaker
To Satellite Speaker (L/R), To Sub Woofer (L/R)
Amplifiers and Speakers
Amplifiers
Optional Speaker (TRS-MS04)
Speakers
Optional Speaker (TRS-MS04)
Power Supply
Power Supply
AC Inlet
Bundled Software
CD-ROM
yes
Accessories
Music Rest
yes
Internet Direct Connection (IDC)
Internet Direct Connection (IDC)
yes