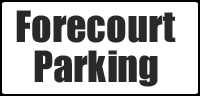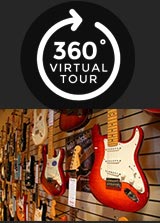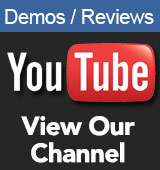 Opening Times
Mon/ Fri/ Sat
9.00am - 5.30pm


Tue/ Wed/ Thur
9.00am - 8.00pm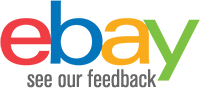 Contact Us
Sales

01772 722468

Email:

sales@achamilton.co.uk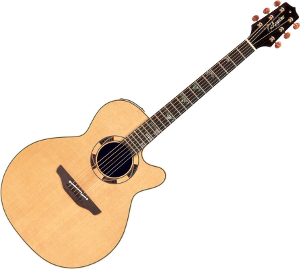 Takamine TSF48C Santa Fe NEX Legacy Series
£1669.00 RRP £2195.00
Available to Order
Estimated delivery Call 01772 722468 for confirmation
Example Deposit: £166.90
Below are example finance options available for you. The deposit amount is adjustable at checkout to suit you.
9 Months 0% APR - £166.90 P/M
12 Months at 9.9% APR - £131.69 P/M
24 Months 9.9% APR - £68.95 P/M
36 Months 9.9% APR - £48.10 P/M
Takamine TSF48C Santa Fe NEX Legacy Series
Construction
The Guitar is made up of a Solid Spruce top giving the guitar fantastic character and the ability to mature to its own sound dependant upon the conditions its kept in. To complement the Solid top the guitar also has a Solid Rosewood Back giving the guitar fantastic projection, power and a broad dynamic range. The theme and style of the guitar is very southwest Native American, with a black crow rosette, eagle fingerboard inlays, gloss natural finish and gold with amber pearl key tuners. Features a fully bound body and fretboard. The mahogany neck is joined to the body with a traditional, ultra strong dovetail joint. As well as all this it is built in the Pro Series factory in Japan which is know for its fantastic build quality and has been making Takamine Guitars for years.
Electronics
The CTP-3 CoolTube is the first and only onboard tube preamp for acoustic guitar, produces a rich, full sound. It takes it's name from innovative Takamine technology that runs its 12AU7 dual-triode vacuum tube at very low voltages so low that it stays cool to the touch with variable tube tone that can be adjusted from bright and brilliant to thick and warm.
The full-range EQ section uses shelving filters to sculpt bass and treble frequencies, with semi-parametric shaping control over the midrange. A control knob adjusts the frequency from 250Hz to 5kHz, and a pinpoint-precise onboard chromatic tuner is standard equipment. Other features include Mid and High cut switches for a second pickup.
The Guitar also comes with a matching Takamine Hardcase
Takamine TSF48C Santa Fe NEX Legacy Series Specification
Top: Solid Spruce
Back: Solid Rosewood
Sides: Rosewood
Neck: Mahogany
Finger Board: Ebony
Nut Width: 1.675" (42.5 mm)
Electronics: CoolTube (CTP-3)
Finish: Natural Gloss
Includes Matching Takamine Hardcase
Callam:
Upon first deciding to get the Japanese Takamine guitars in store i was hesitant due to other peoples opinions id heard as well as playing on one which i didn't find too great for the money and had very low expectations when they were coming in. But i'm pleased to say that after spending some time with both the Legacy and Pro series I couldn't have been more impressed they sound and look fantastic. The first thing i loved about the Santa Fe was the neck it was so smooth and the setup was perfect straight out of the box, it just felt really easy and natural to play.
Sound: Acoustically the guitar was extremely clear and dynamic as well as having fantastic sustain and a prominent mid range and clarity to it. But its not until I plugged the guitar in i was really impressed, the idea of a valve being fitted right inside the guitars pre-amp seemed strange to me at first but it does exactly what you would expect it to. Without the valve active the guitar sounded as you'd expect an acoustic to sound but seemed quite bright and too much high end for my personal taste but after playing around with the EQ and adding the Valve into the mix the tone thickened right up straight away and was putting out beautifully warm sounding tones which couldn't be described unless you heard it for yourself. Takamine have really outdone themselves with the Pre-Amp in these guitars.
Comparison: To make sure the guitars were up-to their competitors standard we AB tested it against a Taylor 3 Series which we had in which was roughly the same price and in my opinion the Takamine blew it out of the water in both sound, feel and looks. For a start the neck on the Taylor felt really thin after playing the Takamine's as it has a fat neck which fits my hand perfectly, As well as the action on the Takamine being much lower feeling more comfortable to play. sound wise the Taylor sounded a lot warmer acoustically but the Takamine Blew it out of the water when they were both plugged in side by side.
In conclusion i am beyond blown away by the build quality as well as the overall sound and feel of the Japanese Takamines and they have shocked me int he fact of value for money. If you don't believe me come down and try one for yourself