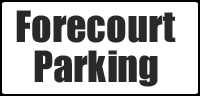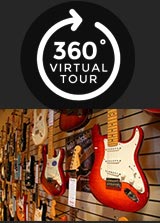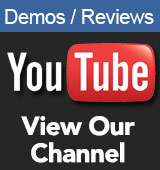 Opening Times
Mon/ Fri/ Sat
9.00am - 5.30pm


Tue/ Wed/ Thur
9.00am - 8.00pm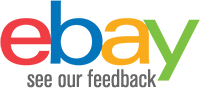 Contact Us
Sales

01772 722468

Email:

sales@achamilton.co.uk
Roland KD-A22 Kick Drum Converter
£282.00 RRP £339
1 In Stock
Example Deposit: £28.20
Below are example finance options available for you. The deposit amount is adjustable at checkout to suit you.
12 Months 19.9% APR - £23.30 P/M
24 Months 19.9% APR - £12.70 P/M
36 Month 19.9% APR - £9.21 P/M
Roland KD-A22 Kick Drum Converter
New trigger package for easy conversion of 22" acoustic kick drum
If you love the look and feel of your traditional acoustic bass drum, the Roland KD-A22 Kick Drum Converter lets you incorporate it into your V-Drums setup. This new trigger package fits to an acoustic 22" bass drum, giving you striking stage presence and acoustic-style feel thanks to Roland's innovative air-damping mechanics when combined with the deep drum shell. The package includes everything you need to convert your 22" acoustic kick drum * - front and batter head with kick-pad sensor unit, plus 22" metal hoop and shock-absorber cushions. Providing stable, consistent and accurate triggering for your setup, the KD-A22 is also fully compatible with double-pedal units.

- Compatible with standard acoustic 22" bass drum
- Stable and accurate triggering for single/double-pedal kick work
- Strong visual presence on the stage

* 22-inch bass drum is not included in the KD-A22 package
Roland KD-A22: Kick Drum Converter Specifications
Compatible size of acoustic bass drum
Required dimensions of bass drum
Height: under 590 mm, under 23-1/4 inches (*1)
Width : under 620 mm, under 24-7/16 inches (*1)
Distance of between Lug and Lug for attach Kick Pedal : over 130 mm, over 5-1/8 inches
*1 Using MDS-50K/MDS-50KV (drum stand), including the attached Kick Pedal and other component.
Contents
Front head (black, with Roland/V-Drums logo)
Batter head (clear, with kick pad)
Batter board (black, with trigger jack)
Batter hoop (black, metal-made, with kick pedal holder)
Batter board cushion x 2 (black)
Trigger
Connector
Weight
(excluding acoustic bass drum)
Accessories
Owner's manual
Connection cable
Drum key
*22-inch acoustic bass drum is not included
Sound preview of Roland KD-A22 Kick Drum Converter with 22-inch Acoustic Drum Shell. TD-50 series.