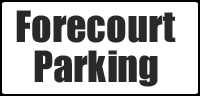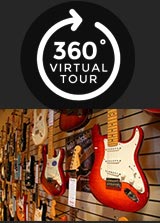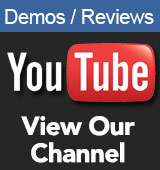 Opening Times
Mon/ Fri/ Sat
9.00am - 5.30pm


Tue/ Wed/ Thur
9.00am - 8.00pm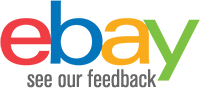 Contact Us
Sales

01772 722468

Email:

sales@achamilton.co.uk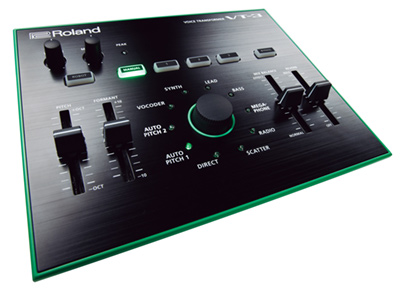 Roland VT-3
Transform vocals into classic robot sounds, synth bass, hard-tuned sounds, lo-fi vocals and more with the Roland VT-3. As part of the Roland AIRA series the VT-3 works perfectly with other AIRA devices.
Built for creative speed and live performance, the VT-3 is meant to be played. It has high quality specs and sturdy, brightly-lit controls that are dead simple to use. The controls and functions are smooth and immediate with no popping or clicking or latency issues to worry about, even when switching presets or changing voice characters. Weighing less than two pounds and small enough to slip into a bag, you can take the VT-3 anywhere.
An in-built reverb effect adds spacial depth with a smooth wet/dry fader control. There is also as stutter/ glitchy effect called scatter whist other tone controls such as the addition of lo-fi character with MEGAPHONE and RADIO settings can be used creatively for making incredible vocal sounds.
To make sure users can get the best from their live tweaks and settings the VT-3 has USB audio streaming. Connect the USB to virtually any DAW and record high quality digital audio straight to your system. Of course as art of the Roland AIRA series the VT3
Features:
Create an array of robotic, hard and lo-fi sounds
XLR input with phantom power for high quality audio
Add reverb and spacial depth to your voice
Glitch, stutter and get creative with the Scatter feature
Stream audio via USB to your DAW
Link with other devices in the AIRA range
Nominal Input Level: MIC IN: -40 to -12 dBu (variable)
Input Impedance: MIC IN (Rear): 4.4 k ohms / MIC IN (Front): 2.2 k ohms
Nominal Output Level - OUT: -10 dBu
Output Impedance: OUT: 1 k ohms / PHONES: 24 ohms
Memory: Scene Memory: 3
Voice Changer: Pitch, Formant, Robot, Character
Character Type: DIRECT, AUTO PITCH1, AUTO PITCH2, VOCODER, SYNTH, LEAD, BASS, MEGAPHONE, RADIO, SCATTER
Effect Type: REVERB
Controllers: Pitch slider, Formant slider, Mix Balance slider, Reverb slider, Character knob, Robot button, Bypass button, Phantom switch, Select switch
Indicator: Peak indicator
Connectors:
MIC IN jack (Rear): XLR type (balanced, phantom power: +48 V, 10 mA Max)
MIC IN jack (Rear): 1/4-inch TRS phone type (balanced)
MIC IN jack (Front): Stereo miniature phone type (plug-in power)
PHONES jack: Stereo miniature phone type
OUT jacks: 1/4-inch phone type
USB port: USB type B (Audio)
PEDAL jack: 1/4-inch phone type
DC IN jack
USB: Audio
Power Supply: AC adaptor or obtained via USB port (USB bus power)
Dimensions: 210 (W) x 175 (D) x 57 (H) mm / 8-5/16 (W) x 6-15/16 (D) x 2-1/4 (H) inches
Weight: 690 g
Accessories: Owners manual, AC adaptor