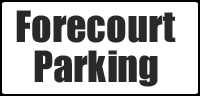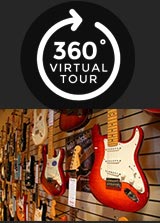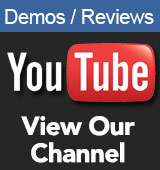 Opening Times
Mon - Sat
9.00am - 5.30pm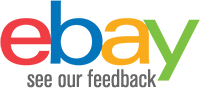 Contact Us
Sales

01772 722468

Email:

sales@achamilton.co.uk
**We are operating mail order and product support services as normal**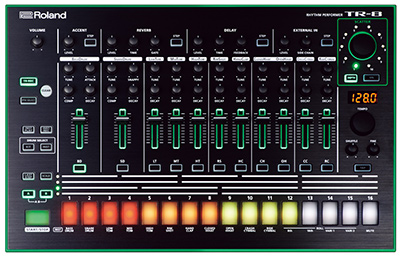 Roland TR-8
The Roland TR8 is part of the AIRA series and faithfully re-creates every detail and nuance of the analogue circuitry of the legendary 909 and 808 rhythm machines but with powerful new features and capabilities far beyond the original units.
Pattern creation is creative and intuitive using an evolved version of the TR-REC method which originated in the TR-808 and eventually became the standard for electronic rhythm programing. Based on detailed analysis of the original TR-808, the TR-REC behaviour has been faithfully modeled in the TR8. But the TR-8 goes well beyond the original, allowing you to seamlessly switch between programming and performance modes and to introduce lots of groovy rhythmic variations - from subtle snare fills to total glitch meltdowns. A 16-step sequencer allows you to switch between variations [A] and [B] as well as continuous playback and its possible to Play drum instruments and record to steps in real-time.
Tune and Decay knobs are now present on every instrument and the Bass and Snare drum modules have dedicated "Attack" and "Comp" knobs allowing for a great variety of tones - from subtle ambient percussion to pounding dance grooves. Per-step effects and the massively addictive "Scatter" function takes things into entirely new territory.
Scatter is a unique performance function that gives you detailed real-time control over variations in your patterns and any incoming external input signal. Scatter can reverse, glitch, gate, truncate, stutter and perform all manner of rhythmic variations - from subtle to extreme - and all in perfect sync. Pick from 10 different types of Scatter and smoothly adjust the intensity or "Scatter Depth" with the large comfortable dial.
With the authentic tone and character of the original units and with new sound tweaking capabilities inspired by legions of users, the TR-8 breathes new life into the sounds we all know and love. With the adaptation of modern DAW systems the TR8 fits in with the capability of being able to transfer audio and MIDI via USB for perfect integration into any studio setup.
TR8 Main Features:
Full reproduction of the original TR-808 and TR-909 rhythm machines based on original design spec sheets and detailed analogue circuit analysis
Build dream kits made up of different instruments from the TR-808 and TR-909
6 stunning kits made up of 11 instrument types
Control the intensity of the Accent function with a dedicated knob.
Per-step Gate Reverb and Delay effects with dedicated, real-time knobs.
Mix sources connected to the external inputs
Built-in Side Chain function creates rhythmic ducking effects on external Inputs with per-step control
Two assignable analogue outputs and full parallel outputs via USB for total mixing flexibility.
Scatter lets you freak and tweak your grooves with real-time control and perfect sync
16 per-step pads with bold, full-colour LEDs clearly show the current status
Real-time pattern creation up to 32 steps
User Drum Kits: 16
User Patterns: 16
Steps per 1 measure: 1--16 steps x 2 (Variation A/B)
Tempo: 40--300
Instruments & Controls
BASS DRUM: LEVEL, TUNE, ATTACK, COMP, DECAY, INST SELECT
SNARE DRUM: LEVEL, TUNE, SNAPPY, COMP, DECAY, INST SELECT
LOW TOM, MID TOM, HIGH TOM, RIM SHOT, HAND CLAP, CLOSED HIHAT, OPEN HIHAT, CRASH CYMBAL, RIDE CYMBAL: LEVEL, TUNE, DECAY, INST SELECT
Effects & Controls
ACCENT: LEVEL, STEP
REVERB: LEVEL, TIME, GATE, STEP
DELAY: LEVEL, TIME, FEEDBACK, STEP
EXTERNAL IN: LEVEL, SIDE CHAIN, STEP
Mode: TR-REC, PATTERN SELECT, INST PLAY, INST REC, DRUM KIT SEL, DRUM INST SEL
Controllers: VOLUME knob, SCATTER knob, TEMPO knob, FINE knob, SHUFFLE knob, PADS: 16, MODE buttons: 6, CLEAR button, VARIATION buttons: A, B, SCALE button, LAST STEP button, START/STOP button, SCATTER ON button, SCATTER DEPTH button, TAP button, Power Switch (Rear)
Display: 7 segments, 4 characters (LED)
Effects: REVERB, DELAY, SIDE CHAIN
Scatter: Presets: 10
Nominal Input Level: -10 dBu
Input Impedance: 100 k ohms
Nominal Output Level: -10/+4 dBu (Selectable)
Output Impedance: MIX OUT, ASSIGNABLE OUT: 1 k ohm, PHONES: 130 ohms
Connectors: PHONES jack: 1/4-inch stereo phone type, MIX OUT (L/MONO, R) jacks: 1/4-inch phone type, ASSIGNABLE OUT (A, B) jacks: 1/4-inch phone type, EXTERNAL IN (L, R) jacks: 1/4-inch phone type, USB port: USB type B (Audio, MIDI), DC IN jack
USB: Audio, MIDI
Power Supply: AC adaptor
Dimensions: 400 (W) x 260 (D) x 65 (H) mm, 15-3/4 (W) x 10-1/4 (D) x 2-9/16 (H) inches
Weight: 1.9 kg
Accessories Included: Owners manual, AC adaptor