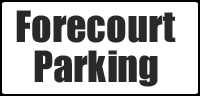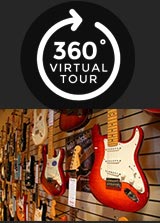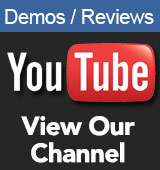 Opening Times
Mon/ Fri/ Sat
9.00am - 5.30pm


Tue/ Wed/ Thur
9.00am - 8.00pm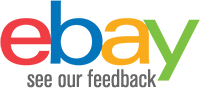 Contact Us
Sales

01772 722468

Email:

sales@achamilton.co.uk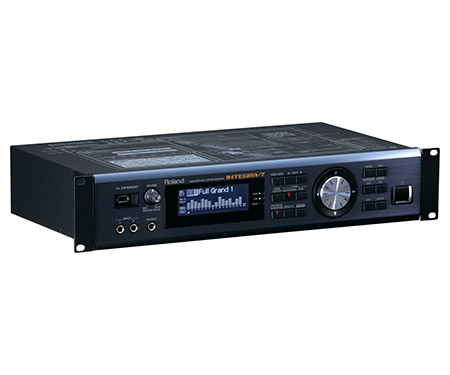 Roland INTEGRA-7 Sound Module
£1359.00 RRP £1495
Available to Order
Estimated delivery Call 01772 722468 for confirmation
Example Deposit: £135.90
Below are example finance options available for you. The deposit amount is adjustable at checkout to suit you.
Roland Special 9 Months 0% APR - £135.90 P/M
12 Months at 9.9% APR - £107.23 P/M
24 Months 9.9% APR - £56.14 P/M
36 Months 15.9% APR - £42.30 P/M
The Roland INTEGRA-7 integrates one of largest sound collections in a rack unit. Over 6000 + sounds are available and come from legendary Roland sounds including the full set of sounds from the XV5080 sound module. If that was not enough the INTEGRA-7 also hosts all sounds from the complete 12 SRX card suite. Added on top of this are a host of specially designed SuperNatural sounds including acoustic instruments and a whole selection of SuperNatural V-Drum sounds derived from the V-Drum electronic drum kits. If nothing else, this sound module is the ultimate selection of high definition sounds for almost any use imaginable.
The sounds are a key part of the module. Certain SRX and SuperNatural sounds can be chosen and loaded in at your will and are loaded into 1 of 4 virtual slots. i.e. you can select 4x SRX cards and load one into each available slot to access all those sounds. Some SuperNatural sounds can also be loaded into the virtual slots so you can customise your choice of sounds that you wish to access making your selection much better for your personal use.
Sound Field Imaging
New and innovative the Roland INTEGRA-7 houses Roland's latest technological development, Motion Surround. Any of the 16 parts can be placed at varying distances, anywhere in a 360 degree field. This incredible feature adds depth, ambience and positional reference to your final masterpiece. The back of the module hosts an array of outputs to connect a full surround system but the effect also works on headphones or even a normal 2 speaker stereo system.
App and VSTi Control
Roland have developed an App to control the features of the INTEGRA-7 module with ease. Using an iPad you can instantly load in sound banks to the 4 virtual slots, position any part in a Motion Surround Position and control features of your sounds. There is also a dedicated VSTi Motion Surround for Sonar software systems.
Huge Multi-Effects Processing
Each and every one of the 16 parts has a dedicated MFX system and EQ with compressor. No matter if you want distortion guitars or reverbs and delays and synths you can with the Roland INTEGRA-7 versatile multi-effects system.
Main Specifications:
Parts:16
Polyphony: 128 (varies according to the sound generator load)
Multi-Effects System: Multi-Effects: 16 systems, 67 types Part EQ: 16 systems Drum Part COMP+EQ: 6 systems Motional Surround Chorus: 3 types Reverb: 6 types Master EQ
Virtual Slots:4 Slots * The following titles are loaded from the internal memory into the virtual slots. SRX Series (12 titles) SRX-01 Dynamic Drum Kits SRX-02 Concert Piano SRX-03 Studio SRX SRX-04 Symphonique Strings SRX-05 Supreme Dance SRX-06 Complete Orchestra SRX-07 Ultimate Keys SRX-08 Platinum Trax SRX-09 World Collection SRX-10 Big Brass Ensemble SRX-11 Complete Piano SRX-12 Classic EPs Expansion SuperNATURAL Sounds (6 titles) ExSN1 Ethnic ExSN2 Wood Winds ExSN3 Session ExSN4 A.Guitar ExSN5 Brass ExSN6 SFX Expansion Hi-Quality PCM Sounds (1 title) ExPCM HQ GM2 + HQ PCM Sound Collection * The SRX Series and the Expansion SuperNATURAL Sounds use one virtual slot per title. * The Expansion Hi-Quality PCM Sounds use all four virtual slots.
Connectors: PHONES jack (stereo 1/4-inch phone type) INPUT jacks (L, R) (1/4-inch phone type, Front) INPUT jacks (L, R) (1/4-inch phone type, Rear) OUTPUT A (MIX) jacks (L, R) (1/4-inch TRS phone type) OUTPUT A (MIX) jacks (L, R) (XLR type) OUTPUT B jacks (L, R) (1/4-inch phone type) OUTPUT C jacks (L, R) (1/4-inch phone type) OUTPUT D jacks (L, R) (1/4-inch phone type) DIGITAL AUDIO OUT jack (COAXIAL) MIDI connectors (IN, OUT, THRU) USB COMPUTER port (Audio/MIDI) USB Memory port AC IN jack
Display: 256 x 80 dots graphic LCD (with backlit)
Dimensions: Width: 481 mm x Depth 262mm x Height 89mm
Weight: 3.9Kg