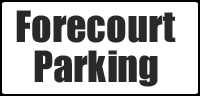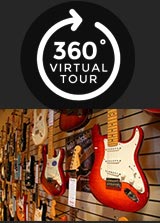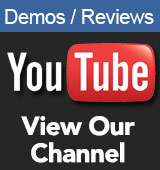 Opening Times
Mon - Sat
9.00am - 5.30pm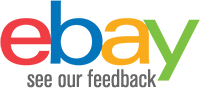 Contact Us
Sales

01772 722468

Email:

sales@achamilton.co.uk
**We are operating mail order and product support services as normal**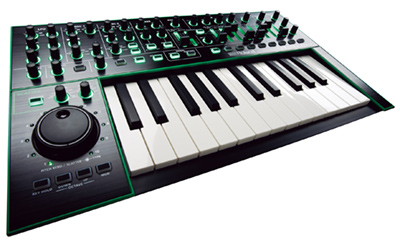 Roland SYSTEM-1
Roland AIRA SYSTEM-1 brings back the legendary sounds of the classic Roland analogue system synthesizers while adding the versatility of modern technology to create a mixture of rich tones with incredible hands on control capabilities and the ability to host soft synths without the need for computer.
At the heart of the SYSTEM-1's sound is Rolands new Analogue Circuit Behavior technology (ACB) which is used to carefully analyse every aspect of analogue circuits and then faithfully recreate them down to the finest details creating a fusion of beautifully classic and modern synthesizer tones.
The SYSTEM-1 can control plug-in versions of now legendary Roland synths, and those same plugins can be hosted in the SYSTEM-1 itself - with no computer required. You can even switch between the SYSTEM-1's internal sounds and those of the hosted plug-in. This incredible technology is called "Plug-Out" and sets a groundbreaking new level of functionality for analogue synthesizers. This will make it ideal for using the upcoming SH101 soft synth from Roland.
Tweak sound to perfect with led backlit dials and sliders. Oscillators, filters, effects and tones can all be modified using dedicated controls. Filter types vary between -12dB and -24dB and include independent high pass filters fro creating warm sounds through to screeching lead synths. On-board sound modifiers and effects will enable the creation of virtually any synth sound with modulation functions including ring modulation, cross modulation and oscillator sync along with reverb and delay effects.
A new advanced apreggiator and new feature aptly named Scatter enables dynamic realtime control of phrases with more than 10 stages of bit depth.Scatter will help create the most dynamic arpeggiated riffs ever from a Roland synth and is sure to let your creativity run wild.
The Roland SYSTEM-1 is part of Rolands AIRA series products and will flawlessly link in with other AIRA products. It will even link in with DAW systems as it hosts a USB port capable of audio and MIDI data transfer making it a breeze to integrate with virtually any DAW system.
Keyboard: 25 keys (without velocity)
Maximum Polyphony - 4 voices
Registrations - 8
Structure Elements: SYSTEM-1 Mode: LFO, OSC 1, 2, SUB OSC, NOISE OSC, ENVELOPE: PITCH, FILTER, AMP, MODULATION: RING, OSC SYNC, CROSS MOD
EFFECTS: CRUSHER, REVERB, DELAY, PORTAMENTO
PLUG-OUT Mode: Depend on PLUG-OUT software
ARPEGGIO: Type: 6, Step: 6
SCATTER: Type: 10
Controllers: VOLUME knob, PITCH BEND/SCATTER jog dial, SCATTER TYPE dial, KEY HOLD button, OCTAVE UP/DOWN buttons, MOD button, Power Switch (Rear)
Connectors: PHONES jack: Stereo 1/4-inch phone type
OUT (L/MONO, R) jacks: 1/4-inch phone type
PEDAL (HOLD) jack: 1/4-inch phone type
PEDAL (CONTROL) jack: 1/4-inch TRS phone type
MIDI (IN, OUT) connectors
USB port: USB type B (Audio/MIDI)
DC IN jack
Power Supply: AC Adaptor
Dimensions: 472 (W) x 283 (D) x 70 (H) mm / 18-5/8 (W) x 11-3/16 (D) x 2-13/16 (H) inches
Weight (excluding AC adaptor): 2.4 kg
Accessories included: Owners manual, AC adaptor