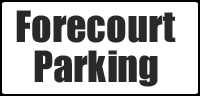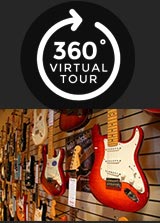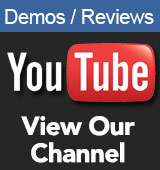 Opening Times
Mon/ Fri/ Sat
9.00am - 5.30pm


Tue/ Wed/ Thur
9.00am - 8.00pm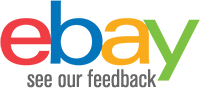 Contact Us
Sales

01772 722468

Email:

sales@achamilton.co.uk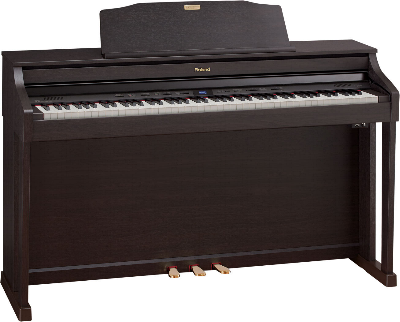 Roland HP-506 Rosewood Digital Piano
£1249.00 RRP £1839.00
Out of Stock
Available to Order Estimated delivery Call 01772 722468

Pay Monthly
Deposit From £124.90
12 Months 19.9% APR - £103.21 P/M
24 Months 19.9% APR - £56.27 P/M
36 Months 19.9% APR - £40.80 P/M
The classic home piano with a four-speaker sound system
Features
Building on the features of the HP504 comes the bigger-brother HP506, aimed at everyone from young students to more advanced players. This mid-range HP piano uses the same SuperNATURAL sound engine as the other models in the series, but introduces the Acoustic Projection sound system, PHA-4 Concert-class keyboard and a gorgeous polished ebony colour option.
Most digital pianos use a single pair of speakers to project the sound. And even though this approach is fine for everyday use, those who want an even better sound should try the Acoustic Projection system. The HP506 has four speakers, instead of two, which are positioned so the player is enveloped in a rich, warm sound that's far closer to an acoustic piano. As you play, you'll notice the sound coming from where it would in an acoustic piano, making you feel a real connection with the instrument.
The HP506's keyboard has also been upgraded to our PHA-4 Concert-class. First, it's highly sensitive and able to capture the most subtle nuances of your playing; we believe that SuperNATURAL pianos offer the most expressive playability of any digital piano, so it makes sense to develop a keyboard to match it. The keys replicate the unique appearance, touch and moisture-absorbing properties of genuine ebony and ivory, and are a world apart from cheaper keyboards that play about as well as they look. The key action is quieter than previous models too, so you won't disturb others when playing with headphones.
With three finishes available - contemporary black, rosewood and polished ebony - classic elegance is still very much in vogue, with a timeless design that's as nice to look at as it is to play. And of course, you also get everything that makes the HP504 so enjoyable to use, including the Piano Designer, 3D Headphones sound, built-in recorder, USB connectivity, free Roland piano apps and no tuning costs.
Available in contemporary black, rosewood or polished ebony finishes.
Enjoy superior sound with SuperNATURAL Piano, which delivers the rich, complex tone of an authentic acoustic grand
New PHA-4 Concert Keyboard with Escapement and Ebony/Ivory Feel features Roland's latest high-resolution touch-detection technology
Fortissimo playing styles are fully expressed with the new Dynamic Harmonic feature, which provides both a unique tonal character and powerful sound
Use new Individual Note Voicing to customise the sound to your taste by adjusting the pitch, volume, and character of each note independently
Headphones 3D Ambience effect offers a rich, immersive sound experience while using headphones for private practice
Four-channel Acoustic Projection audio system provides the organic, multi-dimensional sound field of an acoustic piano
Play along with favourite songs in your iPhone, iPad, or iPod touch using the free Air Performer app
Display music scores and select HP506 tones and songs with the free Piano Partner app for iPad
Built-in recorder lets you capture your performances as MIDI or audio files (optional USB flash memory required for audio recording)
Convenient features for daily playing, such as independent volume for headphones, Volume Limit function, and adjustable music rest
Bold and elegant design; available in Polished Ebony, Simulated Rosewood, or Contemporary Black finishes
A digital piano that sounds like an acoustic
Why should you settle for a digital piano that falls to measure up to its acoustic counterpart? A piano should sound like a piano - a wide dynamic range, full of colour and character, a natural, organic decay, and the power to summon an emotional performance from the player. It all sounds obvious, until you realise that most digital pianos fall well short. Roland's SuperNATURAL Piano technology brings the piano sound to life and it's what makes our pianos special.
Roland HP-506 Rosewood Digital Piano - A piano sound that you can feel as well as hear
Acoustic and digital pianos make sounds in different ways. With an acoustic, it's all about physical reactions - hammers hit strings, which reverberate through the cabinet to produce the sound. Digital pianos usually have a simple speaker configuration, so the sound is less enveloping. The HP506 uses a four-speaker Acoustic Projection system, with each speaker discretely placed to project the pianos various sound elements from their natural positions. These elements are naturally blended in the air space surrounding you, reproducing the sound field of an acoustic piano with stunning accuracy. It's rather difficult for a digital piano to sound this realistic. But we've cracked it.
Roland HP-506 Rosewood Digital Piano - A responsive, expressive keyboard with realistic Ivory/ Ebony feel
Whether you're a beginner or a master pianist, the keyboard is where it all comes together. If you think about how many times you'll be pressing those keys, you better make sure that the keyboard is comfortable and doesn't encourage bad habits. When designing our keyboards, our goal is for you to think you're playing an acoustic piano keyboard. For example, the keys share the look and feel of real ebony and ivory, and their moisture-absorbing properties mean your fingers won't slide off. Sure, there's lots of technology involved underneath, but the end result is refreshingly natural. Play one and you'll agree.
A piano that adapts to you, not the other way round
Most digital pianos offer a fixed piano sound, and if you don't like it, you're stuck with it. Not this one though, as the onboard Piano Designer lets you create your perfect piano. You even even adjust the pitch, level, and tonal character for each of the 88 notes, so the overall piano sound perfectly suits the acoustic properties of any room . Finally, a piano that adapts to you, instead of the other way around.
Roland HP-506 Rosewood Digital Piano - 3D Headphones sound brings practise to life
The beauty of digital pianos is that you can practise in silence without disturbing other people. Great for them, but what about you? You'll probably be using headphones a lot, but many pianos don't take this into account. With the new Headphones 3D Ambience effect, you'll enjoy the sound field of an acoustic piano during these private sessions, making it feel as though the sound is emanating from the instrument itself.
Roland HP-506 Rosewood Digital Piano - Listen, learn and improve
The onboard recorder lets you listen to what you just played, highlighting areas for improvement. Instant recording is a real time saver, essential for helping students improve. It comes in handy for experienced pianists too as you can share your audio recording (via USB) with family, friends, or your piano teacher.
Roland HP-506 Rosewood Digital Piano - Free Roland apps make piano practice fun
Practise can be boring, but it's essential if you want to improve. So why not make practise fun by hooking up your iPhone, iPad or iPod touch? With the Piano Partner app you can display the piano's built-in songs via the iPad's screen, identify the different notes by ear or wirelessly stream your favourite tunes from your iPhone through the piano's speaker system.
*Wireless communication requires the Roland WNA1100-RL Wireless USB Adaptor (sold separately) and a wireless LAN access point with an Internet connection.
Roland HP-506 Rosewood Digital Piano - Authentic damper pedal response
The Progressive Damper Action pedal accurately replicates the damper pedal on an acoustic piano. It features the continuous tactile response that experienced players expect, with light resistance when the pedal is first pressed and more resistance as the damper function begins to take effect. This allows for more intuitive control while playing, along with "half-pedal" techniques for subtle control over sustain and resonance.
Roland HP-506 Rosewood Digital Piano - Explore an expanded range of dynamic expression
The Dynamic Harmonic feature allows you to adjust the unique overtone characteristics created with fortissimo playing. If you're a student, this gives you a new palette of tonal colors to explore as the strength of your key touch improves. More experienced players will welcome the deep expressive control too.
Roland HP-506 Rosewood Digital Piano - Convenient features for everyday playing
This is a Roland digital piano, with many advantages over acoustic pianos. It'll save you money as it doesn't need tuning, and you get a metronome, recording features, silent practice with headphones, USB connectivity and the option to use apps to help you improve. But it's worth remembering that the our pianos are just like acoustic pianos where it really matters: the sound, feel and playing experience. Just the way it should be.
Roland HP-506 Rosewood Digital Piano - Specifications
Keyboard

Keyboard

88 keys (PHA-4 Concert Keyboard: with Escapement and Ebony/Ivory Feel)


Touch Sensitivity

Key Touch: 5 types, fixed touch


Keyboard Mode

Whole
Dual (volume balance adjustable)
Split (split point adjustable)
Twin Piano


Pedals

Damper (Progressive Damper Action Pedal, capable of continuous detection)
Soft (capable of continuous detection)
Sostenuto (function assignable)


Sound Generator

Piano Sound

SuperNATURAL Piano Sound


MIDI Format

Conforms to GM2, GS, XGlite


Max. Polyphony

128 voices


Tones

Grand Piano: 14 Tones
Upright Piano: 5 Tones
E.Piano: 10 Tones
Other: 321 Tones (including 8 drum sets, 1 SFX set)


Temperament

8 types, selectable temperament key


Individual Note Voicing (adjustable in individual notes)

Stretched Tuning: -50.0 - +50.0 cent
Note Volume: -50 - 0
Note Character: -5 - +5


Master Tuning

415.3 - 466.2 Hz (adjustable in increments of 0.1 Hz)


Transpose

Key Transpose: -6 - +5 (in semitones)
Playback Transpose: -6 - +5 (in semitones, including audio files)


Effects

Ambience (Off, 10 levels)
Brilliance (21 levels)

Only for Piano Tones:
Damper Resonance (Off, 10 levels)
String Resonance (Off, 10 levels)
Key Off Resonance (Off, 10 levels)
Cabinet Resonance (Off, 10 levels)
Dynamic Harmonic (Off, 10 levels)
Soundboard Behavior (Off, 10 levels)

Only for Organ Tones:
Rotary Speaker Effect (Slow/Fast)


Metronome

Tempo

Quarter note = 10 - 500


Beat

2/2, 0/4, 2/4, 3/4, 4/4, 5/4, 6/4, 7/4, 3/8, 6/8, 9/8, 12/8


Volume

11 levels


SMF Recorder

Parts

3 parts


Save Song

Standard MIDI Files (Format 0)


Note Storage

Approx. 30,000 notes


Control

Song Select
Play/Stop
Rec
Rewinding
Fast-forwarding
Top of song
Part Mute
Mute Volume
Tempo
Tempo Mute
All Songs Play
Count-in
Song Balance
AB Repeat


Tempo

Quarter note = 10 - 500


Resolution

120 ticks per quarter note


Audio

Playback

File Format: Audio File (WAV 44.1 kHz, 16-bit linear format)


Recording

Keyboard, SMF data, Audio from Input jack
File Format: Audio File (WAV 44.1 kHz, 16-bit linear format)


Transpose

Playback Transpose: -6 - +5 (in semitones, including audio from Input jack)


Playback Speed

75 - 125%


Control

Song Select
Play/Stop
Rec
Rewinding
Fast-forwarding
Top of song
Playback Speed
All Songs Play
Song Balance
AB Repeat
Center Cancel (with Audio from Input jack)


Internal Memory

Save Song

Standard MIDI Files (Format 0)


Songs

Max. 99 songs


External Memory

External Storage

USB Flash Memory


Playable Software

Standard MIDI Files (Format 0, 1)
Roland Original Format (i-Format)
Audio File (WAV, 44.1 kHz, 16-bit linear format)


Save Song

Standard MIDI Files (Format 0)
Audio File (WAV, 44.1 kHz, 16-bit linear format)


Other

Internal Songs

Piano Masterpieces: 77 songs
Selection: EU= 10 songs/ US= 18 songs/ Other= 10 songs
Hanon: 20 songs
Czerny #100: 100 songs


Display

16 segments x 4 and 8 characters LCD (with backlit)
Beat Indicator


Language

English, Japanese (only Display)


Music Rest

Tilt Adjustment: 3 levels


Keyboard Lid

Slide type (with Classic Position)


Other Functions

Wireless Connect (when using optional Wireless USB Adapter)
Panel Lock
Auto Off
V-LINK
MIDI Visual Control


Connectors

DC In jack
Input jack: Stereo miniature phone type
Output (L/Mono, R) jacks: 1/4-inch phone type
USB COMPUTER port: USB Type B
USB MEMORY port: USB Type A
Phones jacks (Stereo, with Twin Piano Individual Mode) x 2: Stereo miniature phone type, Stereo 1/4-inch phone type


Rated Power Output

30 W x 2
7 W x 2


Volume Level (SPL)

109 dB
* This value was measured according to the method that is based on Rolands technical standard.


Speakers

Cabinet Speakers: 12 cm (4-3/4 inches) x 2
Spatial/Near-field Speakers: 5 cm (2 inches) x 2


Headphones

Effects: Headphones 3D Ambience


Controls

Volume (with the speaker volume and the headphones volume automatically select function, with the volume limit function)


Power Consumption

11 W (10 - 36 W)
11 W: Average power consumption while piano is played with volume at center position
10 W: Power consumption immediately after power-up; nothing being played
36 W: Rated power consumption


Accessories

Owners manual
Assembly manual (*1)
AC Adaptor
Power Cord (for AC Adaptor)
Headphone hook
Screw set (*1)

*1 Supplied with the stand.


Options (sold separately)

Headphones
USB Flash Memory (*2)
Wireless USB Adapter (*2)
Audio Cable
USB Cable

*2 Use USB Flash Memory and Wireless USB Adapter sold by Roland. We cannot guarantee operation if other products are used.

Size and Weight (including piano stand, with Music Rest)

Width

1387 mm
54-10/16 inches

Depth

430 mm
16-15/16 inches

Height

1070 mm
42-3/16 inches

Weight

55 kg
121 lbs. 5 oz.

Size and Weight (When folding down the Music Rest)

Width

1387 mm
54-10/16 inches

Depth

458 mm
18-1/16 inches

Height

899 mm
35-7/16 inches

* HP506: 56.9 kg / 125 lbs 5 oz.