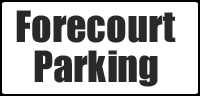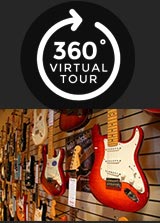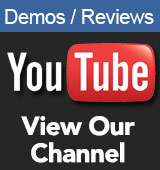 Opening Times
Mon/ Fri/ Sat
9.00am - 5.30pm


Tue/ Wed/ Thur
9.00am - 8.00pm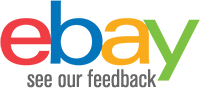 Contact Us
Sales

01772 722468

Email:

sales@achamilton.co.uk
Roland F20 Digital Piano
This instrument is discontinued
If youre looking for a great first piano for the family, the Roland F20 is the ideal choice. Delivering Rolands acclaimed piano technologies at a breakthrough price, this compact and attractive instrument offers best-in-class performance that provides a solid foundation for learning the instrument the right way. Its rich, authentic tone inspires young and old players to explore and develop their musical expression, while the fine weighted keyboard action - derived from Rolands flagship models - provides a true acoustic grand touch thats essential for proper piano education.
As a digital instrument, the F20 presents many advantages over traditional acoustic pianos to encourage learning and make playing fun, including recording and metronome functions, onboard rhythm accompaniment, and a wide selection of sounds beyond the piano. In addition, free Roland piano apps allow you to use your iPhone, iPad, or iPod touch with the F20, providing a great way to motivate kids with play-along songs and enjoyable interactive features.
The Roland F20 Dark Walnut Features:
Rolands top-level piano technologies deliver best-in-class performance
Ivory Feel-G Keyboard with Escapement for an authentic grand piano touch
Highly acclaimed SuperNATURAL Piano sound engine from top-line Roland models provides the rich, expressive tone of a fine acoustic grand
Play along with favorite songs in your iPhone, iPad, or iPod touch using the free Air Performer app
Develop basic music listening and reading skills with the free Piano Partner app for iPad
Built-in Rhythm feature that intelligently follows your playing, plus a wide selection of additional sounds such as organs, strings, guitars, choir, and more
Dual and Split modes allow you to layer tones and play different sounds with the left and right hands
Connect USB memory to save songs youve captured with the onboard recorder and play along with WAV and SMF songs
Compact wood cabinet with your choice of Contemporary Black or Simulated Dark Walnut finishes; optional matching stands available for each finish
Included DP-10 Damper Pedal provides continuous response for half-pedaling and other traditional acoustic piano techniques
Roland F20 Digital Piano Full Specification
Keyboard: 88 keys (Ivory Feel-G keyboard)
Touch Sensitivity: 3 levels, Fixed Touch
Keyboard Modes: Whole, Dual (volume balance adjustable), Split (split point, volume balance adjustable), Twin Piano
Piano Sound SuperNATURAL Piano Sound
MIDI Format Conforms to GM2, GS
Max. Polyphony 128 voices
Tones: Piano - 6 Tones, E.Piano - 7 Tones, Other - 22
TonesStretched Tuning (only for piano tones)
Always OnMaster Tuning 415.3 Hz to 466.2 Hz (adjustable in increments of 0.1 Hz)
Transpose -6 to +5 (in semitones)
Effects Ambience (Off, 1 to 4)
Brilliance (Mellow, Normal, Bright)
Only for Piano Tones: String Resonance (Always On), Damper Resonance (Always On) Key Off Resonance (Always On)
Audio Playback File Format: Audio File (WAV 44.1 kHz, 16-bit linear format)
Internal Memory: Save Song Standard MIDI Files (Format 0) - Songs Max. 1 song
External Storage USB Flash Memory - Songs Max. 99 songs
Rhythms: 32 types
Internal Songs: 30 songs
Rated Power Output: 6 watt x 2
Speakers: 8 x 12 cm (3-3/16 x 4-3/4 inches) x 2
Volume Level (SPL): 96 dB
Pedals: Damper (capable of continuous detection)
Roland Wireless Connect - Wireless USB Adapter sold by Roland is required.
Output jack: Stereo miniature phone type (usable as Phones jack)
Phones jack: Stereo miniature phone type
USB MEMORY port: USB Type A
USB COMPUTER Port: USB Type B
Power Supply: AC adaptor
Power Consumption: 9W (2W to 18W) - 9 W: Average power consumption while piano is played with volume at center position 2 W: Power consumption immediately after power-up; nothing being played, 18 W: Rated power consumption
Accessories: Owners Manual, Music Rest, AC Adaptor, Power Cord (for connecting AC Adaptor), Damper pedal (capable of continuous detection)
Options (sold separately): Dedicated Stand: KSC-68, Keyboard Stand: KS-18Z, KS-12, Damper Pedal: DP-10, USB Flash Memory, Wireless USB Adapter: WNA1100-RL
Use USB flash memory and Wireless USB Adapter sold by Roland. We cannot guarantee operation if other products are used.
Size iWith music rest detachedj: Width - 1,282 mm, Depth - 296 mm, Height 132 mm
Weight 20 kg
Roland FP50 review by Staff member Justin Myerscough
The Roland FP50 has dramatically improved compared to its predecessors like Roland FP4F FP2 FP3 particularly in the following areas:
1 - FP50 WEIGHT + DIMENSIONS- 16.5 kg width 1343mm or just under 53 inches ( less than rd300 )
2 - PIANO SOUND + TOUCH - latest super natural Piano Sample and lovely Ivory feel keyboard.
3 - SPEAKERS - built in speakers on products like this are typically poor given that the manufacturer is trying not to add to the size and weight but the Roland FP50 has obviously benefitted from advances in speaker design because even though youcan't even see the speakers its a surprisingly full range sound with good definition and pretty good volume .
4 - STAGE PIANO - Although not officially a stage piano theres no reason that it cant be great at that job with the added benefit of the speakers which could be used for practice purposes or even monitoring at a small gig, I think I would go for this rather than the RD300 myself and save a few pounds in the process !
5 - BACKING STYLES - The quality of these accompaniment styles is much improved , many of them taken from products like ROLAND Bk5 or BK7M , they can be played keyboard style with a split point or piano style where the whole area of the piano is used for chord recognition, When you press the rhythm button it automatically recognises the chords you play unlike the previous models where they automatically did a set chord progression and you had to go through the menu to change it.