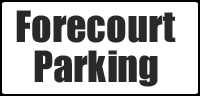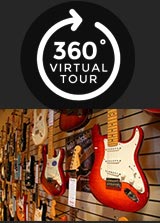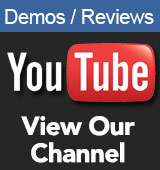 Opening Times
Mon/ Fri/ Sat
9.00am - 5.30pm


Tue/ Wed/ Thur
9.00am - 8.00pm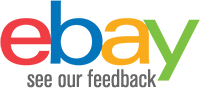 Contact Us
Sales

01772 722468

Email:

sales@achamilton.co.uk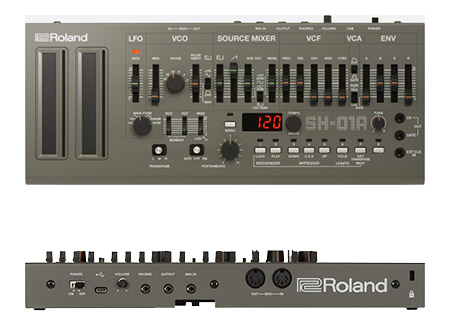 Roland SH-01A Grey
£349.00 RRP £385
Available to Order
Estimated delivery Call 01772 722468 for confirmation
Example Deposit: £34.90
Below are example finance options available for you. The deposit amount is adjustable at checkout to suit you.
12 Months at 9.9% APR - £27.53 P/M
24 Months 9.9% APR - £14.41 P/M
36 Months 15.9% APR - £10.86 P/M
The SH-01A is a meticulous reproduction of the iconic Roland SH-101, one of the most popular classic synthesizers of all time. Roland's Analog Circuit Behavior (ACB) technology reproduces the SH-101's legendary sounds by faithfully recreating the actual behavior of the original analog circuits, right down to the fine details and odd quirks that have endeared the synth to musicians and producers for decades. The SH-01A builds on the great sounds and creative immediacy of the original, now in the popular Roland Boutique format-offering exciting new polyphonic capabilities, inspiring new performance features. this particular model is finished int he classic grey whilst there are red and blue variants available.
Main Features
Sounds of the classic SH-101 synthesizer via ACB tech, including bass, lead, noise, and sound effects
New Unison, Chord, and four-voice Polyphonic modes expand on the original's iconic sound palette
Built-in sequencer with 64 patterns available to save and recall
Easy performance arpeggiator with three playback modes, note hold, and three-way transpose switch
CV/Gate output for controlling modular or vintage gear
Multiple sync options including internal and external MIDI, MIDI via USB, LFO clock, and trigger input
64 writeable preset patches for increased performance capabilities
Selectable advanced LFO with new waveforms and extended range of clock rate
Sends and receives MIDI control change messages via traditional MIDI jacks or USB
High-quality construction with metal front panel
Highly portable for mobile music making
Battery-operated (4 x AA) or USB powered
Compatible with the K-25m Keyboard Unit and other optional Roland Boutique accessories
Authentic And Polyphonic
The SH101 was one of the most icon synthesizers of all time, so why not have on with the capabilities of modern technology added to it. The SH-01A is a miniature recreation down to circuit level of the original synth but has become polyphonic boosting its original monophonic capability to 4 voice polyphony. The original sound remains but with the added boost of more notes the sound only gets better!
On top of the classic Mono mode, you can stack the four voices in Unison mode to add some punch to your bass and lead lines. Chord mode layers any four notes, and can be shifted up and down in semi-tone intervals. Poly mode allows for four notes to be played simultaneously, making the famous monosynth now capable of pads and chords.
Pattern Sequencer
The SH-01A offers an extended sequencer capability. the original limitation of the SH101 playing one sequence back at a time has been resolved with the SH-01A. Now you can save and access 64 sequence patterns, perfect for any performance situation. Recall any pattern at any time, and use the iconic sequencer to control your modular rig, hardware synthesizers, and software plugins via CV/Gate, MIDI, and USB. Let the SH-01A be the heart of your electronic instrument setup, on stage or in the studio.
Product Specifications
Sound Generator Section
Maximum Polyphony: 4 voices
Assign Mode: MONO/UNISON/POLY/CHORD
User Memory
Sound Patch: 64
Sequencer Pattern: 64
Controllers
VOLUME knob
Ribbon controllers C1, C2
LFO section:
RATE indicator and slider
WAVE FORM select knob
VCO section:
MOD depth slider
RANGE select knob
PULSE WIDTH slider
LFO/MAN/ENV select switch
SOURCE MIXER section:
PULSE level slider
SAW level slider
SUB OSC level slider
SUB OSC select slider
NOISE level slider
VCF section:
FREQ: cutoff frequency slider
RES: resonance slider
ENV: envelope depth slider
MOD: modulation depth slider
KYBD: key follow slider
VCA section:
ENV section:
GATE+TRIG/GATE/LFO select switch
A: attack time slider
D: decay time slider
S: sustain level slider
R: release time slider
Controller section:
TRANSPOSE switch (L/M/H)
VCO BENDER sens slider
VCF BENDER sens slider
LFO MOD slider
PORTAMENTO select switch (AUTO/OFF/ON)
PORTAMENTO time knob
MENU switch and indicator
SEQUENCER/ARPEGGIO section:
1/LOAD switch and indicator
2/PLAY switch and indicator
3/DOWN switch and indicator
4/U&D switch and indicator
5/UP switch and indicator
6/HOLD switch and indicator
7/KEY TRANSPOSE switch and indicator
8 switch and indicator
Step Sequencer: 100 steps, 4 notes (Polyphonic)
Arpeggio: DOWN/U&D/UP, 1 OCT/2 OCT
Display: 7 segments, 4 characters (LED)
Connectors:
CV OUT jack: mono miniature phone type
GATE OUT jack: mono miniature phone type
EXT CLK IN jack: mono miniature phone type
OUTPUT jack: stereo miniature phone type
MIX IN jack: stereo miniature phone type
MIDI (IN, OUT) connectors
USB port: Micro-B type (Audio, MIDI)
Power Supply: Rechargeable Ni-MH battery (AA, HR6) x 4, Alkaline battery (AA, LR6) x 4, USB bus power
Current Draw: 500 mA (USB bus power)
Expected battery life under continuous use: Rechargeable Ni-MH battery: Approx. 6 hours
* This can vary depending on the specifications of the batteries, capacity of the batteries, and the conditions of use.
Accessories:
Owner's Manual
Leaflet "USING THE UNIT SAFELY"
Alkaline battery (AA, LR6) x 4
Options (sold separately)
Keyboard Unit: K-25m
Boutique Dock: DK-01