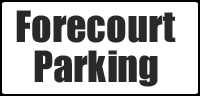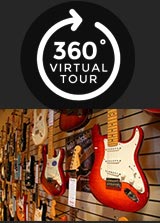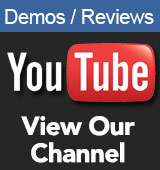 Opening Times
Mon/ Fri/ Sat
9.00am - 5.30pm


Tue/ Wed/ Thur
9.00am - 8.00pm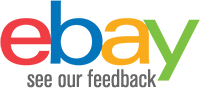 Contact Us
Sales

01772 722468

Email:

sales@achamilton.co.uk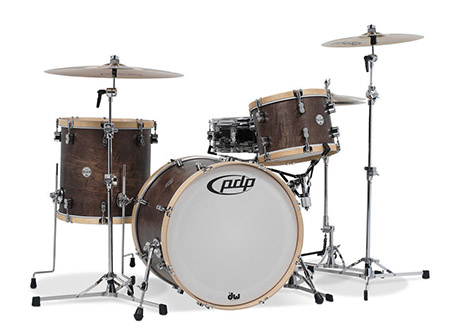 PDP Concept Maple Classic - 22" Bass Drum 13" Rack Tom 16" Floor Tom
£855.00 RRP £1088
1 In Stock
Example Deposit: £85.50
Below are example finance options available for you. The deposit amount is adjustable at checkout to suit you.
12 Months at 9.9% APR - £67.46 P/M
24 Months 9.9% APR - £35.32 P/M
36 Months 9.9% APR - £24.64 P/M
PDP CONCEPT MAPLE CLASSIC - 22" Bass Drum 13" Rack Tom 16" Floor Tom
CURRENT KIT SHOWING AS 'IN STOCK' IS AS DISPLAYED IN THE MAIN IMAGE - Walnut with Natural Wood Hoops. Please read below or call us for more information
PLEASE NOTE: Pictures are for illustration purposes only. Please check specs tab for actual sizes and other information. Hardware and cymbals are NOT included.

Concept Series is a new line of PDP drums that are available in both all-maple or all-birch shells. All shells are 7-ply, except for the snare which is 10-ply. Through PDPs research with the DW Custom Shop, they have found some particular detail features that have a big effect on sound and quality. PDP believe that every drummer deserves these features, so they included DW-style STM mounting systems, True Pitch tuning, F.A.S.T. tom sizing, proportional counter hoop sizing*, and Remo drum heads. Snare drums come with the DW MAG throw-off and boutique-style copper wires. Bass drums come with die-cast claw hooks, and all drums feature the new retro-inspired dual-turret tube lug. Concept Maple drums are available in six specialty high-gloss finishes, all with chrome hardware, except for pearlescent black (black hardware). Concept Birch drums share all of the great features of Concept Maple, but with all-birch shells. They are available in two different configurations with a full range of add-on drums. Choose from two transparent lacquer burst options, both with chrome hardware.
A BRAND NEW CONCEPT IN DRUMS IS HERE
What if boutique-inspired drums loaded with pro-features were more affordable? Drummers can now get a wide variety of PDPs most popular Custom Shop sizes and colours without breaking the bank. PDP are proud to introduce a new concept, a completely re-imagined line of PDP drums designed for every drummer. Its called the Concept Series and it has a fresh new look and a sound that already has drummers talking. Choose from Concept Maple or Concept Birch shells in a myriad of todays most popular configurations. You can then add toms or bass drums to build custom-style kits to suit just about every musical style. In addition to all of the above, the Concept range of kits also offer high-end features like STM (Suspension Tom Mounts), True Pitch tension rods, MAG throw-off, die cast low-mass claw hooks, proportionate counter hoops and durable lacquer finishes. All of this combines to provide you with a kit that unquestionably lives up to its DW roots.
TRUE-PITCH PRECISION
To give drummers even more control over their sound, DW created its patented True-Pitch rod system. The rods feature 5mm threads rather than the 12/24 thats standard on most other drums. To compare, there is 1 thread every 0.8mm on our True-Pitch rods (about 20% more threads), versus 1 thread every 1.05mm on most other drums. The result is a more exacting tuning process. True-Pitch rods are only available in chrome and gold.
The PDP Concept Maple is available in a number of different finish and configuration options. Contact us for more information on these configurations.
This listing is for the PDP Maple Concept Classic with a 22" Bass Drum, 13" Rack Tom and 16" Floor Tom. Please contact us before/after purchase to advise us of your choice of finish between the two available options - Walnut with Natural Hoops or Natural with Walnut Hoops. Add-on Rack and Floor Toms are also available. Please contact us for price and availability.

For more information on this Drum Kit and others in the PDP range, speak to our Drum Specialist Richard today on 01772 722468
PDP Concept Maple Classic Specifications
Bass Drum: 22"x18"
Rack Tom: 13"x9" (mountable to a snare stand - not included)
Floor Tom: 16"x14" (on legs)
Shell Material: Maple
Shell hardware: Chrome
Shell surface: Varnished / lacquered
Colour/Finish: Walnut/Natural
INTRODUCING THE PDP CONCEPT SERIES BY DW DRUMS
First Impressions
The first thought that comes into my head when I look at the Concept maple classic can be summed up into one word and that word is Vintage. It has such an old fashioned charm to it that I can't not find it just spectacular to look at, the walnut natural finish just adds the proverbial old fashioned cherry on this old fashioned looking kit. While the looks might be old fashioned I can assure you that the sound is anything but that. Upon sitting down at the kit I just had this overwhelming sensation to just start playing, because normally when I do these kind of reviews I would go through each piece of the kit to see how it sounds but with this i just couldn't help myself. so far this kit is nothing short of inspiring to play it gets a full two thumbs up from me.
Build quality
Being that this is a PDP you can be easily assured that it's built like an absolute tank, because everything is externally mounted (meaning there's no tom holder on the bass drum) if you have a good quality snare stand to hold the rack tom your pretty much set to play as hard or as fast as you want with little to no movement from the drum. The whole kit is very ridged and again with the true pitch tension rods you get the feeling that it would take alot to knock these drums out of tune.
Sound and Play-ability
After i stopped messing around i actually took some time to analyse what the whole kit sounded like individually so as usual the first thing i do is hit the kick drum and wow. Honestly. Wow. Because there's no mounting system on the bass drum all the air is focused directly forward instead of some of it coming out of the top, and honestly that small little detail makes the world of difference when it comes to sound. The only way i can describe what it sounds would be to say that it sounds like a cannon being fired, i looked around the room as i was hitting the bass drum and it was literally shaking the other kits around me that's how powerful this bass drum is but then if you play a little lighter it has this lovely warm tone to it and that is due to the maple wood. It has an incredibly warm sound to it.
Now this kit doesn't come with a snare drum and that is one of the downfalls to this kit but i do imagine that anyone who buys this kit will already have a snare drum that they love, I would personally recommend another wood snare drum that compliments the warm tone of this kit.
Moving onto toms now. Okay ill be honest with you, i was not prepared in the slightest for the sound that came off the toms. we will start with the 16"x14" floor tom now this is due in part to the Remo coated ambassador heads that you get with the whole kit (Good choice PDP) but there was such a satisfying slap from the floor tom i just kept using it for grooves, it has such an attack to it and that coupled with the beefy bass drum makes for some truly thunderous beats. It also has a really nice warm and distinct overtone that when played softly i can see being perfect for other genres such as jazz or swing. Moving up to the 13"x9" rack tom now and there's really not much else i can say about it other than its an absolute joy to play, everything compliments everything and played in conjunction with each other you can really get some massive sounds out of this kit.
Final Thoughts
My final thoughts on this kit is that of inspiration, playing this drum kit made me think of all the old classic rock drummers that used to just run a 4 piece kit and look great doing it. I can imagine guys like john Bonham and bill ward loving this kit and it honestly just makes me want to play even more. I do have a few criticisms the most apparent one being that you don't get a lot of choice or variety with the configurations in the way of it just is what it is. you can play other styles on it such as jazz or swing but this kit really shines when you're really going for it with a solid rock beat. So if your looking for a sold drum kit that shakes the stage every time you hit it then this is the one for you.