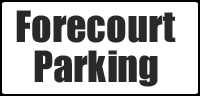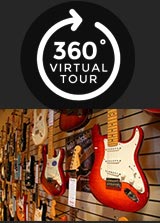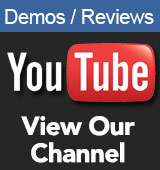 Opening Times
Mon - Sat
9.00am - 5.30pm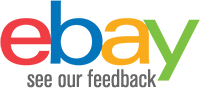 Contact Us
Sales

01772 722468

Email:

sales@achamilton.co.uk
**We are operating mail order and product support services as normal**

Kurzweil KA-90 Portable Piano
£399.00 RRP £479
Out of Stock
Available to Order Estimated delivery Call 01772 722468

Pay Monthly
Deposit From £39.90
9 Months 0% APR - £39.91 P/M
12 Months 9.9% APR - £31.48 P/M
24 Months 9.9% APR - £16.48 P/M
36 Months 9.9% APR - £11.49 P/M
Kurzweil KA-90
The Kurzweil KA-90 has a fully weighted 88 note keyboard, made to feel like a real piano. The touch sensitivity is fully adjustable depending upon your preferences and you have 120 notes of polyphony
The Kurzweil KA-90 has 20 preset sounds; - Grand Piano - Grand Piano 2 - Ele. Piano - Ele. Piano 2 - Ele. Piano 3 - Harpsichord - Clavi - Vibraphone - Percussive Organ - Drawbar Organ - Church Organ - Reed Organ - Rock Organ - Accordion - Harmonica - Acoustic Guitar (nylon) - Electric Guitar (clean) - Electric Bass (finger) - String Ensembles - Synth Strings

In addition the KA-90 also features reverb, chorus and EQ to help you get the best sound possible
The Kurzweil KA-90 has 50 accompaniment (piano only) patterns; - Romantic 8beat - Pop 8Beat - Slow Rock - Lyric 3Beat - Pop Waltz - Slow Waltz - Waltz 1 - Waltz 2 - Waltz 3 - Vienna Waltz - March 1 - March 2 - Polka - Italian Polka - Jazz Pub - Jazz 1 - Jazz 2 - Jazz 3 - Jazz 4 - Jazz 5 - Boogie - Jive - Dixland - Latin - Tango - Lambada - Samba - ChaCha - Beguine - Salas - Pop Bossa - Blues 1 - Blues 2 - Blues 3 - Jazz Bluse - Piano Beat - Piano Bar - Pop 1 - Pop 2 - Pop 3 - Pop 4 - Pop Country - Pianist 1 - Pianist 2 - Ballad 1 - Ballad 2 - Ballad 3 - Ballad 4 - 6/8 Ballad - 6/8 Ballad 2
The Kurzweil KA-90 comes in a stage piano style cabinet with 4 built-in speakers powered by powerful 60watts amplification. This means you have a lot of flexibility whether you play at home or on stage. The music rest is included and detachable. A dedicated 1/4 inch stereo jack provides sound to stage amplification.
The Kurzweil KA-90 has a sleek control panel making it very east to use at home or on stage with separate buttons for the most frequent tasks and a comprehensive range of hidden functions. there are 2 standard headphone jacks for silent playing.
The Kurzweil KA-90 has a midi song recorder that allows you to save up to 5 songs of your choice and.
Kurzweil KA-90 Portable Digital Piano Specs
Keyboard:
88 Note fully weighted, hammer action with adjustable touch sensitive keys
Keyboard Sensitivity:
4 selectable response levels
Display:
3-character LED
Polyphony:
128 voice
Preset Programs:
20 Expressive sounds
General MIDI:
No
Splits/Layers:
Yes
Transpose:
Full transposition to any key, +/- one octave
Tune:
Adjust by Cents (+/- 100 cents)
Effects:
Reverb / Chorus / EQ (5 preset selections per effect)
Auto-Accompaniment Styles:
50 pre-recorded interactive patterns in a variety of styles
Recorder/Sequencer:
1-Track; 5 Song capacity
Demo Songs:
60
Sound System:
60-watt, 4-speaker stereo sound system (peak music power)
Audio Outs:
Stereo 1/4" line out (for connecting to external amplification)
Audio In:
Stereo 1/4" line in (for connecting external sound sources)
Headphones:
(2) 1/4" stereo headphone outs
MIDI I/O:
MIDI Out
USB:
(1) port; MIDI over USB for connecting to/from an external computer sequencer
Pedals:
1 switch-pedal input (sustain pedal included).
Stand:

Optional stand with built in sustain/sostenuto/soft pedals

(sold separately)

Finishes:
Matte Black,, White
Included Accessories:
Power adaptor, (1) switch/sustain pedal,
Dimensions:

5.4"(H) x 53.7" (W) x 14.4" (D)

13.7 cm (H) x 136.5 cm (W) x 36.6 cm (D)

Weight:
27.1 lb / 12.3 Kg
Power:
DC 12V 2.0A external power supply