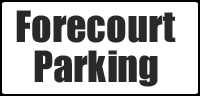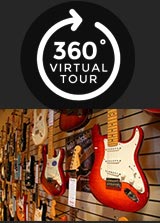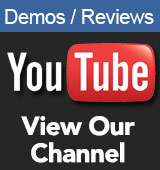 Opening Times
Mon/ Fri/ Sat
9.00am - 5.30pm


Tue/ Wed/ Thur
9.00am - 8.00pm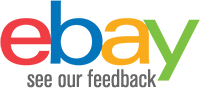 Contact Us
Sales

01772 722468

Email:

sales@achamilton.co.uk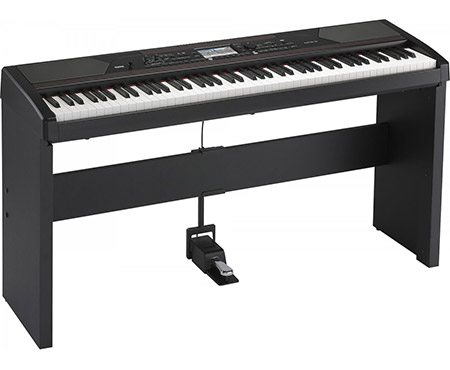 Korg Havian 30 Piano With Stand
£969.00 RRP £1299
1 In Stock
Example Deposit: £96.90
Below are example finance options available for you. The deposit amount is adjustable at checkout to suit you.
12 Months at 9.9% APR - £76.45 P/M
24 Months 9.9% APR - £40.03 P/M
36 Months 15.9% APR - £30.16 P/M
KORG Havian 30 Ensemble Piano takes years of Korgs sound development, adds a selection of arranger features and styles from the popular PA series keyboards and sprinkles on top a high quality 88 note piano touch weighted action producing a fantastic piano that is suitable for budding pianists as well as keyboard players alike. The Havian also come complete with a touch view display which opens up ease of use and access to advanced features including MP3 playback/ record and MIDI file playback.

Korg Havian 30 - Acoustic Piano
Whatever way you look at the Havian 30 piano, it is focused around the piano player. High quality 6 level dynamic piano sounds offer astounding quality and work in harmony with the european 88 note weighted hammer action keys. The piano also incorporates string resonance and half damper pedalling. String resonance brings out the harmonics normally only found on real acoustic pianos when strings resonate in harmony together. The culmination of the dynamic range of sound, key touch, string resonance and the half damper ability will immerse you in a playing experience you would only expect from a real-life grand piano.
Korg Havian 30 - Sounds For All
Havian 30 also offers a whole range of piano sounds including honky-tonk pianos, harpsichord, acoustic piano variations and a range of selected high quality musical instruments from the popular PA series keyboards. Sounds are easily accessible via the 5" touch screen display and can be modified to suit your musical taste. No matter what style of music you play from classical to jazz and everything in-between, the Havian 30 has you covered.
Korg Havian 30 - Backing Band
Whether a piano or keyboard player you will always have your own backing band ready and waiting to play along with. Many musical styles require all sorts of different backings so the Havian 30 has been equipped with the most popular backing styles. The backing styles are made up of unto 5 different players, inc, drums bass and accompaniment. Different variations of the selected styles will let your band go from a simple backing to an all out backing with harmonies and more, just like having your own backing band to play along with. Styles are easy to control and the intelligent chord system will work perfectly with even the most basic or advanced players.
Korg Havian 30 - Compose And Perform With Audio And Midi
Modern times call for modern tech. People like to record their music, get creative and also play along with backing tracks. Equipped with an MP3 player/ recorder and a MIDI player/ recorder, the Havian 30 is the ideal instrument for live performance or composition.
recording using the in-built sequencer is a breeze making it easy to record and show off your playing skills. It is also possible to record your performance as a real audio MP3 file. MP3 files are small in size and high quality so they are great for playing in the car, on your stereo, on stage or simply to show off to your friends! With Mp3 playback facilities it is also possible to play along with your favourite songs for excellent practice fun and sheer entertainment.
Korg Havian 30 - Compact Modern Design
Havian 30 is a compact and lightweight digital piano, by adding the stylish optional stand, with support for the damper pedal (included) and (optional) headphones, the HAVIAN 30 will look good in any home. Havian-30 can be used for practicing at any level, using the included programmable metronome or the dedicated Piano Styles, making every practice enjoyable.

Korg Havian 30 - Touch screen Interface
From computer tablets to phones, everyone is using touch screens now. Keeping with the times, Korg have added a 5" Touch view display to the Havian 30 making of ran intuitive user experience simply selecting the option you want on the screen instead of navigating lots of menu buttons really speeds up the learning process.
Korg Havian 30 - Songbook Mode
To benefit from its huge collection of Styles and Songs, the HAVIAN 30 has the intuitive song organization database, the SongBook. The SongBook is a music database that allows users to quickly search for and retrieve Songs and performance settings based on name, artist, genre or tempo.
The SongBook can be edited from your PC using the editor software available as free download from www.korg.com. It can also be synchronized with iPad and most modern Android tablets to become a handy external digital music sheet reader using 3rd party software. *For use with iPad an optional "Camera Connection Kit" is required.

Korg Havian 30 - Store Your Own Data And Expand With Others
Why get stuck with just what you buy, well you dont have to with the Havian 30. USB ports allow users to store data and install fresh data/ style etc straight from USB. Being expansion capable, it is future proofed allowing users to expand their options all within one instrument.
Korg Havian 30 - Specifications
Keyboard

88 Weighted Hammer keys, Velocity Sensitive
Sounds

Factory: More than 950 sounds including Stereo Grand Piano and Stereo Upright (both with strings resonance) and GM 2 Sounds, 64 Drum Kits

User

256 Sounds, 128 Drum Kits
Full editing of Sounds and Drum Kits
Tone Generator

128 voices - Filters with Resonance - RX (Real Experience) technology
Effects & EQ

4 Stereo Master Effects blocks
125 Effects types
Three band EQ for each track
Final Effects: Limiter and 4 band Parametric Equalizer
Controllers

Mini-Joystick
Auto Accompaniment

Factory: 420 preloaded Styles, freely reconfigurable
Styles

User: Up to 1,040 available Style locations including the Favorite/User banks
Style Structure

Eight Style tracks, 4 Single Touch Settings, one Style Setting per Style
Style controls

3 Intros, 4 Variations, 4 Fills, Break, 3 Endings, Autofill, Synchro Start/Stop, Tap Tempo, Manual Bass, Bass Inversion, Memory, Accompaniment Mute, Kick & Snare Designation
Chord Sequencer
Others

Guitar Mode 2, Parallel and Fixed NTT, Style Record with Step Record, Track and Event Edit functions
Performance/STS

240 Realtime Performance locations, Grand Piano special Performance
STS: Sound sets recalled by Styles
Up to 4 STS x Style, up to 4 STS x SongBook entry
Keyboard Tracks

Four Keyboard tracks (Upper 1, 2, 3, Lower)
Song Play

Player with Select, Start/Stop, Home, Rewind and Fast Forward controls
Jukebox function - Compatible with SMF (formats 0 and 1) and MP3 -
Lyrics (compatible with CDG), Score - Markers - MP3 Transpose (+6/-5 semitones) - MP3 Tempo Change (+/-30%)
MP3 Recorder

Record MP3 files including Style, SMF, Keyboard Tracks and Effects
Sequencer

Quick Record (Backing Sequence), Multitrack and Step Record functions
Full featured sequencer - 16 tracks - Up to 100.000 events - SMF format
Song Book

Fully programmable music database, based on Styles, SMF, Karaoke, MP3 with automatic selection of Style Play and Song Play modes - User-definable custom lists - Filtering options
Search

Style, Song, Performance, SongBook, Sound and Lyrics TXT
Compatibility

"i-Series": Style
"Pa series": Style, Performance, Sound, Song, SongBook
General Controls

Master Volume, Keyboard-Acc/Seq Balance Volume, Ensemble, Octave Transpose, Master Transpose, Tempo Lock, Quarter Tone Arabic Scale, User Scale memorized inside Performance/STS, Search, Lyrics, Score, Marker, Dial, Tempo, Metronome, Split
Display

5" TFT Color Graphical TouchView
There are very few products like this on the market , the Yamaha DGX650 is one other , hence our video comparison , the Havian 30 however is on a more Pro Level .
I would call this product a hybrid , there a plenty of good weighted 88 key piano / synths about , like for example Roland RD800 , Roland FA08 are 2 great products that also have a great Piano sound and feel, but they don't do what the Havian 30 does.
Lets say you want to play a classic Piano , Bass + Drums Jazz Swing Style , all you have to do is select the style and play and the bass player will follow you, it can do this in either split mode where you give it a chord in your left hand or full keyboard mode where the bass player takes into account the notes you play in both hands.
And its not just a bass player , its a whole band that can follow what you play, but often you will like to customize the backing by easily taking out a brass stab or a vamping piano, as keeping it more basic can often make for a less "home keyboardy" and more professional sound.
The built in speakers may not be a requirement for everybody but it certainly is useful and sounds surprisingly good , its also a nice surprise when you come to pick the Havian up , as you would normally expect something that has 88 piano weighted keys and a built in speaker system to be a lot heavier than it is.
If you are gigging then it will go on a standard X Frame, if however you are going to keep the Havian in one place you would probably go for the optional stand , and here comes another nice surprise , the sustain or damper pedal will not have a mind of its own and make you into a budding contortionist , hurray ! yes it stays in one place. The Havian 30 , a great product, I love it !